Diogenes Middle Finger Big media has steadily been pushing the gay agenda for decades, something the public have reluctantly put up with, because it has been in relatively small doses. But now it looks like the TV companies have gone too far, after they rolled out a number of big budget, gay-themed TV shows that flopped disastrously with viewers.
ABC's "When We Rise," an eight-hour drama miniseries depicting the "struggles" of LGBT activists in the "bad old days" when people actually had moral standards, was blatant in its characterization of gay activists as heroic idealists and the public as low-browed homophobes. Well, it seems like Joe Public didn't like being insulted, with the result that the show, screened on four consecutive nights, tanked and created a massive hole in ABC's ratings, despite saturation ad coverage during Oscar week, ahead of its premiere last week.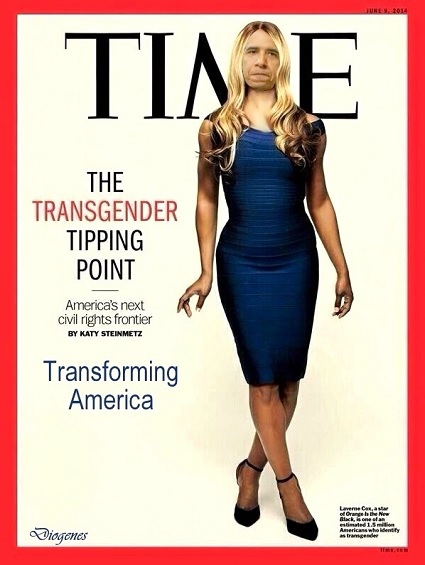 Part one flopped on Monday, leading ABC to reschedule its popular "Modern Family" show (8-10 million viewers) to run just before the second installment of gay propaganda in order to boost ratings. Guess what? That didn't work either, and the show lost another million viewers, down to 2 million—on prime time Wednesday!!!
The Left is now trying to claim that the show was "just not done right" rather than admit that the vast majority of people are just sick and tired of having the gay agenda constantly pushed at them by Hollywood and the Big Media. This argument is like Leftists who claim "Communism never failed" because "true Communism" has never really been tried.
The fact is any gay-themed TV series is now poison for viewers. "When We Rise" is just one of several notable failures. USA's gay murder mystery "Eyewitness" was canceled due to lack of interest, while CBS's "Doubt"—with an actual transsexual playing the transsexual lead role—fell like a lead balloon and was scratched after just two shows. This is starting to look like a pattern of "peak collapse," where a sharp rise in something—overtly gay TV programming in this case—leads to its sudden collapse.
The big secret that gays should realize is that tolerance for their, ahem, "lifestyle" is pretty much conditional on not having it shoved in the public's face all the time.
[Variety] Thank You William Teach @ Pirate's Cove for the Linkage!
[Entertainment]
[Alt-Right]
Source:
http://suckersonparade.blogspot.com/2017/03/tv-shows-reach-peak-gay-as-viewers-turn.html