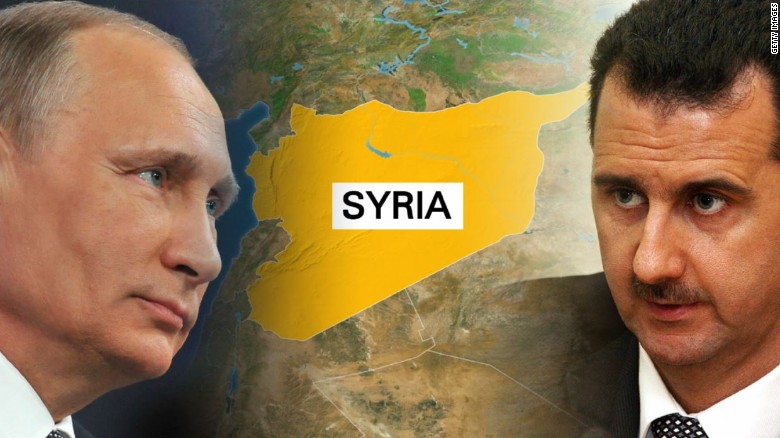 The United States has concluded Russia knew in advance of Syria's chemical weapons attack last week, a senior U.S. official said Monday.

The official said a drone operated by Russians was flying over a hospital as victims of the attack were rushing to get treatment. Hours after the drone left, a Russian-made fighter jet bombed the hospital in what American officials believe was an attempt to cover up the usage of chemical weapons.

The official said the presence of the surveillance drone over the hospital couldn't have been a coincidence, and that Russia must have known the chemical weapons attack was coming and that victims were seeking treatment.

The official, who wasn't authorized to speak publicly on intelligence matters and demanded anonymity, didn't give precise timing for when the drone was above the northern Syrian town of Khan Sheikhtoun, where more than 80 people were killed. He also didn't provide all the details for the military and intelligence information that form the basis of what he said the Pentagon has now concluded.

The allegation is grave, even by the standards of the currently dismal U.S.-Russian relations.
This was hinted at last week:
Secretary of State Rex Tillerson on Thursday had tough words for Russia ahead of a visit to Moscow for official talks next week.

In a briefing after the U.S. missile strikes on a Syrian airbase, Tillerson said that Russia had either been "complicit or simply incompetent" in its failure to deliver on a 2013 commitment to ensure that Syria got rid of their chemical weapons stockpile.
The allegation is serious and, depending upon what it means, because I'm not sure what it means, it could create an international crisis.
When the article says "Russia" it implies, at least to me, that Putin and his inner circle were in the decision making process. If that is true then one has to conclude that our relations with Russia are ruptured in a major way because any negotiation you have with them is colored by the fact that they consciously decided to use chemical weapons on a civilian target. This makes them not only moral monsters — no one is surprised about that — but it makes them international scofflaws.
Alternatively, it could mean the Russian military command in Syria. Again, this would be very serious as it would carry the implication that Russian facilities and equipment would also be subject to destruction. It would also make cooperating with the Russians to ensure that US forces and Russian forces don't end up in conflict very difficult.
Or it could mean that the Russians at the airfield in question helped with the attack. If this is the case, the Russians really need to explain how this unit went rogue.
The post BREAKING: Russia Knew of Syrian Gas Attack in Advance appeared first on RedState.
Source:
http://www.redstate.com/streiff/2017/04/10/ap-russia-knew-syrian-gas-attack-advance/