THINGS ARE SPINNING OUT OF CONTROL
Things across the planet now seem to be spinning out of control and we need your prayers to stop this madness – and we need them now.
1) First – North Korea (Hermit Kingdom) has announced a potential attack on America, China, Taiwan, Russian and Japan using the 150+ Large 15KT+ Firecrackers the Big H sold them way back in 2011. Their dictator's handlers have gone Cadywhompus Crazy Insane. The attack is expected on 14 April +- 3 Days.
Apparently the US is currently chasing a North Korean Submarine near Los Angeles that is loaded with one 15KT Fire Cracker.
Further – all 8 Minute Man 1 Rockets (Yup – US Made) are fueled and ready for launch in the Hermit Kingdom.
China has just deployed around 200,000 troops to the Hermit Kingdom's Northern Boarder.
The US has just sent 3 full carrier groups to South Korea and Japan – the Carl Vinson carrier group being one of them.
We still do not know where the 36 Unfired Tomahawk Missiles went but feel they may be used this weekend to help start this massive world conflict.
2) Then – we have learned about the FBI sponsored Black Lives Matters riots to begin 15 April. It was advertised on their Facebook Page several months ago. So expect to stay home this weekend.
3) Then – a NATO HQ just South and West of Paris is still scouring Europe for 18 working BIG Firecrackers 15KT+ to set off – 6 in the US and 12 in Europe on the 16th.
4) Then yesterday the UN – in 3 private Broadcasts to – announced the increase in the Middle Eastern Conflict to bring millions of Murdering Refugees to Europe and America to create a Living Hell so we can grow spiritually and all learn to get along.
Then they stated that when their Christ Returns he will come with Fire – burning and cleansing all that he sees to purify our souls on Easter.
Which Eater the Christ will return on we do now know.
Well – Jane just reminded me that Easter is Sunday.
So let's pray that this insanity ends here and now before it leads to some sort of conflict – and this huge conflict is being set up for the Economic Reset world wide – which would lead to about 6 months of economic turmoil.
4) Finally – China is selling rice made of Plastic worldwide and has been doing so now since 2011 and the response by both administrations is to ignore this.
China's Wuchang Rice has been sold across the world as a "Premier Rice" but is actually made up of Potato Starch and a toxic plastic.
=========================
–SAVINGS TIP OF THE DAY–
When we look at companies to sponsor we fact check every thing because we buy it as well.
We then give allot of what we buy to friends so we check it pretty thoroughly. When you and your friends are sick nothing else matters.
Last night we just bought more Maine Coast Sea Weed.
We also bought more products from Get The Tea for our anti-aging experiment – which is going very, very well. Our energy levels are getting much higher.
We also just bought some Citricare a few days ago.
We will get more Immusist on Thursday.
We bought Thrive Foods yesterday a whole lot – to give to the gal who funds the Orphanage in Mexico. If we can feed her she can have money for shoes and clothes for the kids – they can then buy a "Uniform" and learn to read so when they grow up they can have a job.
Today we got a bucket of food from Food For Liberty.
We are even investing with TRADE GENIUS daily.
Today we are buying silver from Noble Gold – we only talk about what will benefit you.
Tonight we will use Tiger Stream to watch a movie for free.
=======================
Please pray your family is ready for what is coming.
=========================
The News You Need
Dr William B. Mount
REFERNCES:
Russia Warns North Korean Sub Ready To Attack US, Orders Northern Fleet To Sea
"MINUTE MAN ONE" ROCKET IN NORTH KOREA – MADE IN HTE USA.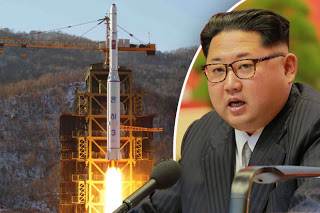 SEARCH FOR THE NORTH KOREAN SUBMARINE: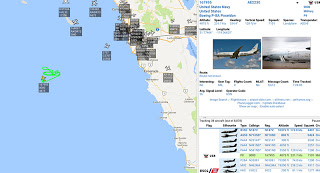 PICTURE OF SUBMARINE THE US IS TRACKING: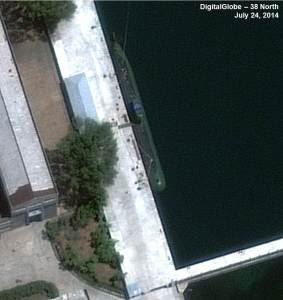 OH US NAVY – TRY A SHELF JUST OFF OFF CATALINA – SOUTH AND EAST.
TRY LOOKING FOR THE SIGNATURE OF THE GOLF RADAR SIGNATURE OF THE SNOOP RADAR SYSTEM CALLED THE RADARLUX.
RADARLUX IS MADE IN GERMANY AND THUS THE SUBMARINE IS BEING TRACKED BY THE GERMAN NAVAL HIGH COMMAND 24/7.
SO THE REAL QUESTION ISS – SINCE THE GERMANS KNOW WHERE IT IS 24/7 – WHAT KIND OF GAME IS THE US NOW PLAYING WIHT THE HANDLERS OF THE NORTH KOREAN DICTATOR????
DO WE NEED A MASSIVE WAR TO KICK THIS ECONOMIC RESET INTO HIGH GEAR?????
China Deploying 150,000 Troops to North Korea Border; Issues Alerts to Submarines to be ready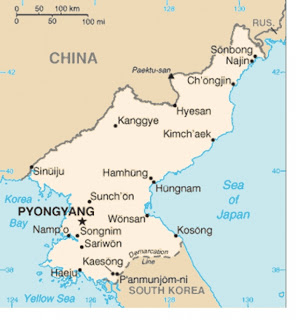 Tillerson: China agrees on 'action' on North Korea as navy strike group sails | World news | The Guardian
"Where Did They Go?" Asks Russia After 36 US Missiles Fired At Syria Fail To Arrive
SO – WHAT WAS THE FAKE GAS ATTACK AND FAKE RESPONSE ALL ABOUT???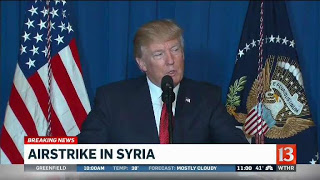 Divide and Conquer: Trump's Deputy Aide Proposes to Split Libya Into Three Parts
Chinese Companies Are Mass Producing Plastic Rice (and It Could Cause Serious Health Problems) | AltHealthWorks.com