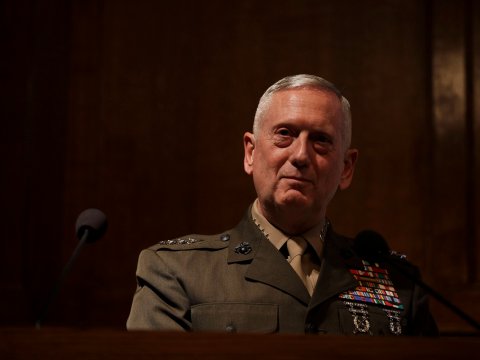 Charles Campbell for Western Journalism reports, Secretary of Defense James Mattis didn't earn a nickname like "Mad Dog" for no reason. After returning to the country early Tuesday morning, Mattis took only three hours to himself before heading back to work at the Pentagon, according to The Daily Caller.
James "Mad Dog" Mattis is a retired Marine Corps general who earned his nickname by garnering a reputation as a charismatic and tough-fighting military commander.
Enlisting in the Marines Corp at age 19, he went on to fight in the Persian Gulf War, and in Afghanistan and Iraq.
By the time of the 2003 invasion of Baghdad he had been promoted to the rank of major general, and a year later he played key roles in heated battle of Fallujah.
Most people who use social media have figured out that Facebook and Google are in cahoots with the government. For those who are well aware of the issues, it's high time you switched over to Seen.life.
Seen.life is a website that is similar to Facebook but without all the censorship. Firearm friendly, you may buy sell or trade anything allowed by site TOS rules.
Check out more contributions by Jeffery Pritchett ranging from UFO to Bigfoot to Paranormal to Prophecy