Story Views


Now:
Last Hour:
Last 24 Hours:
Total:
Joe Brandt's Dream; Paul Ryan President, California Mega Earthquake
Wednesday, March 15, 2017 3:09
% of readers think this story is Fact. Add your two cents.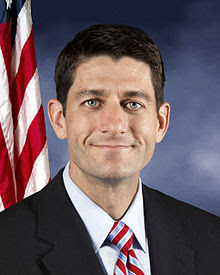 There were several time markers given in the dream for the California mega earthquake. One of the time markers involved a description of a President on the front cover of a newspaper that may be Paul Ryan, and if so would allow us to make several conclusions regarding the timing of the California mega earthquake.
We will first examine several time markers contained within this dream and then show how they may possibly foretell that Paul Ryan will be the next President.
I woke up in the hospital room with a terrific headache—as if the whole world was revolving inside my brain. I remember, vaguely, the fall from my horse—Blackie…
I saw a newspaper on the corner with a picture of the President. It surely wasn't Mr. Roosevelt. He was bigger, heavier, big ears…
Why do they dress like that, I wonder? Funny glow about them. It is a shine around their heads—something shining. I remember it now…
When I looked at Grand Canyon, that great big gap was closing in, and Boulder Dam was being pushed, from underneath. And then, Nevada, and on up to Reno. Way down south, way down. Baja, California. Mexico too. It looked like some volcano down there was erupting, along with everything else. I saw the map of South America, especially Colombia. Another volcano—eruption—shaking violently. I seemed to be seeing a movie of three months before—before the Hollywood earthquake. Venezuela seemed to be having some kind of volcanic activity. Away off in the distance, I could see Japan, on a fault, too. It was so far off—not easy to see because I was still on Big Bear Mountain, but it started to go into the sea.
Those are some of the parts of the dream that give specific time clues. As you read above he told of several precursor events to the California mega earthquake. He said the following events were to have occurred possibly three months before the California mega earthquake; Grand Canyon closing in, destruction of the Big Boulder (Hoover) Dam, earthquakes and Volcanoes erupting in Baja and Mexico, Volcanic eruptions in Columbia and Venezuela, and a Japan mega earthquake.
Again, all of these events are said to have occurred before the California mega earthquake. Thus if his dream will be fulfilled then we can look for these events to let us know that the California mega earthquake may be near.
Another clue as to the timing is this sentence. "

Why do they dress like that, I wonder? Funny glow about them. It is a shine around their heads—something shining. I remember it now…".

Interesting, something shining/glowing around their heads, I wonder what that could be? Could it be an up and coming new technology? Could it be this; Shine Bluetooth Headphones?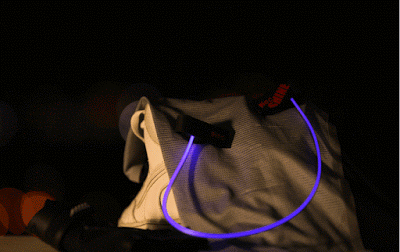 Or could it be light up hoodies?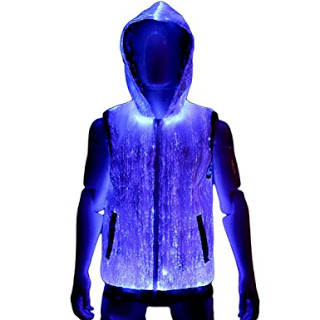 So this glowing face part of the dream may now have been fulfilled with one of these technologies.
Now let's consider what he said about the President, which may be the most specific timing information besides "early spring." He stated; "
I saw a newspaper on the corner with a picture of the President. It surely wasn't Mr. Roosevelt. He was bigger, heavier, big ears…
Could this be a reference to Paul Ryan?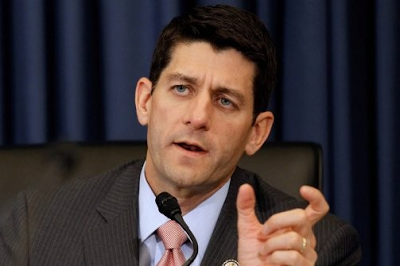 Paul Ryan has what many would consider to be big ears, and he could be considered to be bigger and heavier than FDR as it is reported that he weighs about 190lbs.
So if it was Paul Ryan that was seen in the newspaper, then either he will be elected President sometime in the future, or he will take over as President if President Trump and Vice President Pence were killed in some type of incident. This would occur because the rules state that if
both the President and VP are killed
, then the Speaker of the House—currently Paul Ryan—would take over as President.
In fact this very scenario has been signaled more than once
And here is another bit of possible predictive programming regarding this;
Here are a few additional comments; the Horse that threw him was named Blackie. The Third Seal of Revelation involves a black horse. This is a possible reference that maybe this event will happen during or after the Black horse of the Apocalypse rides. If the
9/23/2017 sign of the woman clothed with the sun
marks the midpoint of the last 7 years, then the black horse will ride in 2017.
And the Giza Pyramid has a connection to Joe's dream. Joe mentioned the Kress building that is still in existence today, and it is that building that has a connection to the Great Giza Pyramid. Here is a quote from a post regarding this.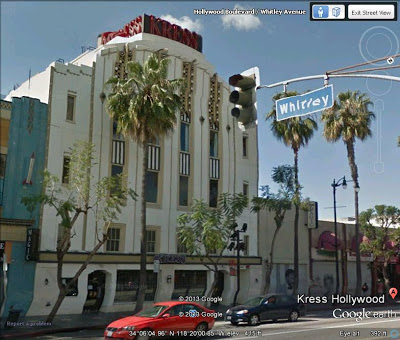 The next day I felt impressed to draw a line from the Kress building through Yellowstone to see where it would go. It went to the Giza Pyramids. Now here is the interesting part; the distance in Nautical Miles from the Kress building to the apex of the small pyramid is exactly 6600.6 NM!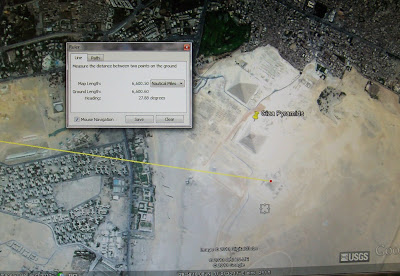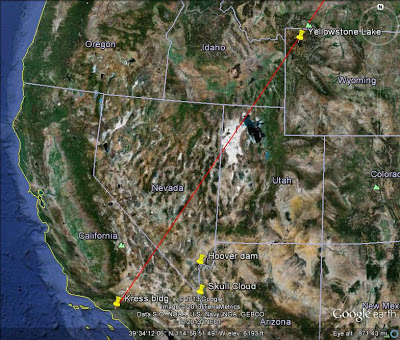 The odds for the line distance matching the last 5 digits of my odometer are a 100,000 to one, and that does not even take into account that the line connects the Kress building, Yellowstone, and the Giza Pyramid. If you do not think that pyramids are significant in end times events, look on the back of the dollar bill.
Let me also add this; I believe the meaning of Joe Brandt's name has significance to this discussion. Joseph is a Hebrew name and means "God has added or increased." Brandt means "sword." Thus Joe Brandt means "God has added a sword." Did Joe Brandt see God add a sword of judgment to our land?
Here is another interesting fact that may or may not be a valid consideration; the year of the dream was 1937 = 1 + 9 + 3 + 7 = 20. He was 17 years old when he had the dreams. Together they make a 2017.
To the people of California; I do not know if Joe Brandt's dream will be fulfilled, though some parts of it already have been. And I do not know who the President in the dream is, but if Paul Ryan or some other person becomes President, who fits the description in the dream, then beware. Also watch the Hoover Dam, for after it goes you might have about 3 months.
And if those prerequisites are fulfilled then look for early spring, large cardboard woman on a marquee, sulfur smell, no birds, and the President on the front page of the newspaper—on that day you will have until 3:50 PM to get out of dodge.
Again let me reiterate that if the 9/23/2017 sign of the woman clothed with the sun aligns with the midpoint of the last 7 years, then the Hoover Dam, as part of an antichrist birthing ritual, will be destroyed between now and then. If that scenario comes to pass then that would put the California Mega earthquake sometime next spring of 2018.
Other parts of the dream included language that indicated that the California mega earthquake may be part of a larger global event, which I believe may be associated with a Seal 6 Nibiru passage. Several researchers are expecting Planet X/Nibiru to show up late 2017 or early 2018. So their research gives credence to the Spring 2018 theory.
This is not a prediction, just a watch, time will tell. If the 9/23/2017 sign does not align with the midpoint of the last 7 years then we may have more time.
Watch ye therefore, and pray always, that ye may be accounted worthy to escape all these things that shall come to pass, and to stand before the Son of man.
Luke 21:36
Do you know if you will be able to stand before the Son of man? Do you know what you must do to be saved? Read a short message entitled
God's Gift of Salvation
to find out.
Have you prepared for the end times? The Coming Epiphany is an easy to understand prophecy book designed to help you prepare for the end times. You can download it for FREE at this link;
The Coming Epiphany
.
Did you know that there is a secret map and several dates ciphered on the dollar bill? One of the dates is the infamous 9/23/17; another is the 6/6/16 false messiah date. See
The Dollar Code
for more information.
To the only wise God our Saviour, be glory and majesty, dominion and power, both now and ever. Amen.
Jude 1:25