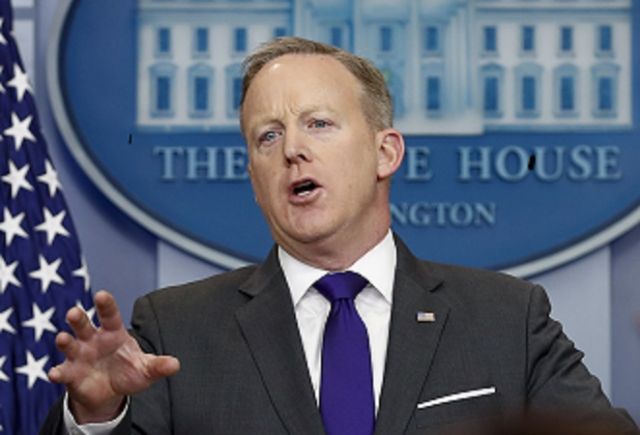 White House Press Secretary Sean Spicer discusses the issues of the day with the media.
Likely Topics:
- Hawaii's legal challenge to the new immigration order
- American Health Care Plan – day 2
- Reports that Trump's OMB considering cuts to Coast Guard, TSA, FEMA to pay for wall
Sean M. Spicer has served as RNC Communications Director since 2011, and in February of 2015 added the duties of Chief Strategist. In his additional role, he leads the negotiations and implementation of the new presidential primary debate structure.
He coordinates with broadcast networks and conservative media partners and serves as a liaison to the Republican candidates and their campaigns. In addition, he works with the Counsel's Office and the Chief of Staff on assisting state parties with delegate selection and planning for state conventions, primaries and caucuses.
He also serves as a liaison to the Republican National Convention staff on messaging opportunities and media strategy.
Check out more contributions by Jeffery Pritchett ranging from UFO to Bigfoot to Paranormal to Prophecy
~~~~~
Most people who use social media have figured out that Facebook and Google are in cahoots with the government. For those who are well aware of the issues, it's high time you switched over to Seen.life. It is a website that is similar to Facebook but without all the censorship.
Firearm friendly, you may buy sell or trade anything allowed by site TOS rules.