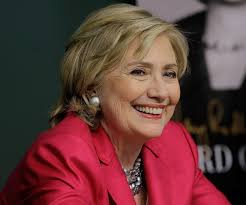 Shari Savage for The Conservative Tribune reports, Media analysts and political pundits can finally rest easy. The cause of former Democrat presidential nominee Hillary Clinton's 2016 election defeat has been discovered. It comes straight from Clinton's mouth, so we know it must (ahem) be true.
Hillary Diane Rodham Clinton is an American politician who was the 67th United States Secretary of State from 2009 to 2013, U.S. Senator from New York from 2001 to 2009, First Lady of the United States.
Is this witch ever gonna freaking learn? Dems are so stupid they will probably run her again next election! Thanks for stopping by and stay tuned for more news from BIN!
Most people who use social media have figured out that Facebook and Google are in cahoots with the government. For those who are well aware of the issues, it's high time you switched over to Seen.life.
Seen.life is a website that is similar to Facebook but without all the censorship. Firearm friendly, you may buy sell or trade anything allowed by site TOS rules.
Check out more contributions by Jeffery Pritchett ranging from UFO to Bigfoot to Paranormal to Prophecy