Story Views


Now:
Last Hour:
Last 24 Hours:
Total:
Experimental Study Demonstrates Anolis humilis Avoids Aposematic Prey
Friday, April 7, 2017 4:47
% of readers think this story is Fact. Add your two cents.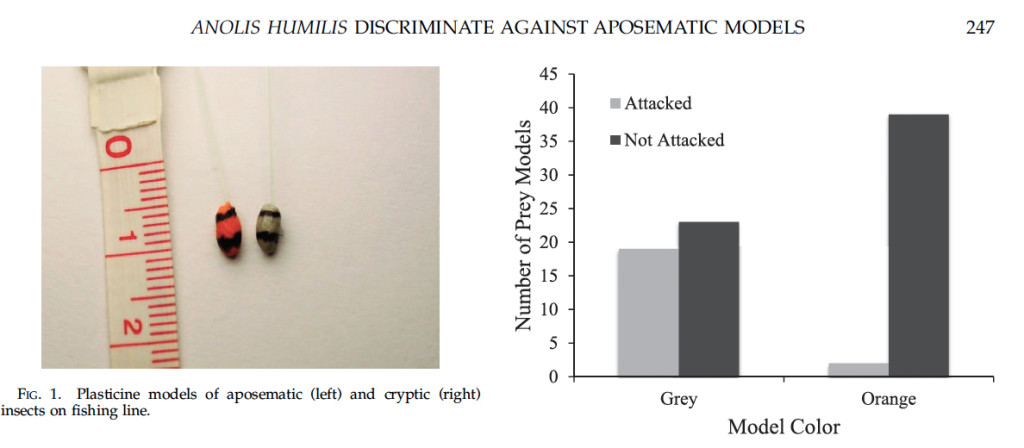 Aposematic warning patterns are supposed to have evolved to warn potential predators to stay away. But do they work? An experimental study at the La Selva Biological Station in Costa tested that hypothesis on common ground anoles, Anolis humilis. Baruch et al., writing in the Journal of Herpetology, presented the anoles with clay models painted in an aposematic or cryptic color. The models were dangled in front of the lizards and wiggled around, simulating a flying insect. Sure enough, the lizards went after the cryptic models nearly half the time, but almost completely ignored the orange and black ones. Aposematic patterns work!
Source:
http://www.anoleannals.org/2017/04/07/experimental-study-demonstrates-anolis-humilis-avoids-aposematic-prey/