Latest post from MARKSVEGPLOT – a blog about food and gardening in England"
This post is really more for my benefit than yours! (I'll explain this in a minute.)
As you know, Mark's Veg Plot is devoted primarily to vegetables, and flowers don't feature very prominently. However, this year I am making an effort to grow more flowers. Last Autumn I divided some of my perennials and potted-up lots of "root-division cuttings", which I have kept in my coldframes over the Winter.
Now that the weather has warmed up a bit, the cuttings are all beginning to sprout new growth, so I decided the time was ripe to plant them. They have gone into the gaps made by the recent removal of several of my Dogwood (Cornus) shrubs from my North-facing border.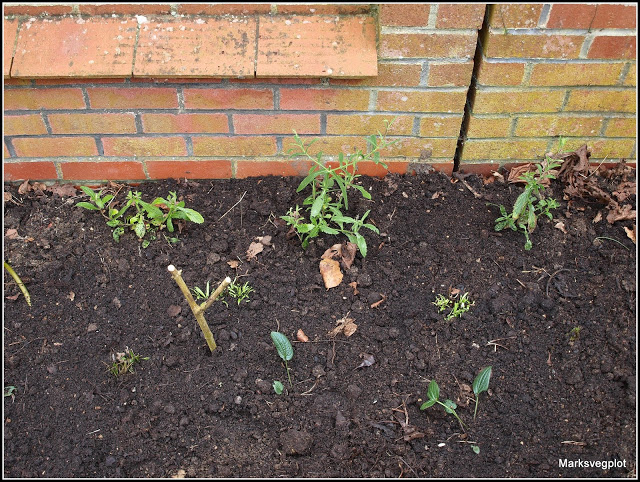 I have put in 7 x Verbena Bonariensis, 7 x Rubeckia "Goldsturm", 5 x Helenium and 2 x Echinacea "Pom Pom White". They are mostly quite small so there's not a lot to see at present, but hopefully by the Summer time there will be a good display. This post is intended therefore to record for me the starting position, as a point of reference for later on.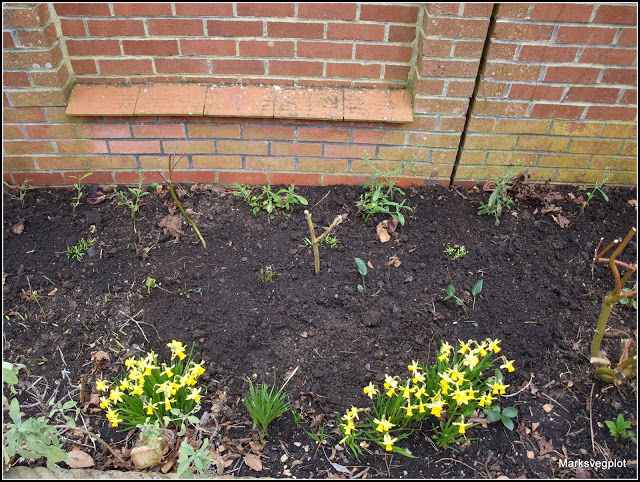 Following my usual cautious approach, I have kept back a few plants just in case… They are still in the coldframe, just in case we get another really cold spell and some or all of the ones I have already planted get killed off by frost! If all goes well though, I have another place earmarked for them, next to my shed, where until recently there were two more Dogwood bushes.
To read more articles like this, on Gardening and Gastronomy, please visit * http://marksvegplot.blogspot.com/ *
Source:
http://marksvegplot.blogspot.com/2017/03/for-record.html