Here's my WND column for this weekend, which was originally titled "Homeschooling: The legacy effect."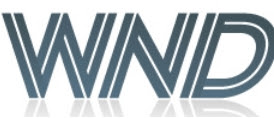 As usual, some critics disagreed, notably as follows:
In my opinion, your case is a rare one. Most kids I know of that were home schooled are social misfits and cannot relate with other people. Very few have skill enough to get through college and some of the ones that do go have completely rejected the Christian life their parents tried to keep them in. If you're in a school system totally corrupt, maybe it's the best option, but it should be a last resort. If homeschooling parents devoted the same amount of time working with the school, volunteering, attending school board meetings, etc, conservatives can have an impact on children for the better. Jesus wants us to be salt in the earth and not hide our light under a basket.
And another:
Notwithstanding the wisdom of embracing the merits of homeschooling, I was expecting the result to be that both girls were students at Harvard. The results are that one is an 'au pair' and the other a part time student at an unnamed college. Neither sounds like a rousing success. And denigrating colleges as graduating students with "useless degrees in Entitlement and Victimology" is an insult to all institutions of higher learning, many of which teach meritorious disciplines and confer degrees that have practical value. There also are many conservative/Christian schools and three service academies that produce some quality graduates, most of whom were likely not home schooled.
Regardless of the snarks, we certainly have no regrets about educating our girls at home.
Source:
http://www.rural-revolution.com/2017/03/homeschooling-legacy-effect.html