When the pot of pasta begins to boil and froth, place a wooden spoon across the top of the kettle to prevent the liquid from boiling over. I do not know why this works (or where I first heard this tip) but it does.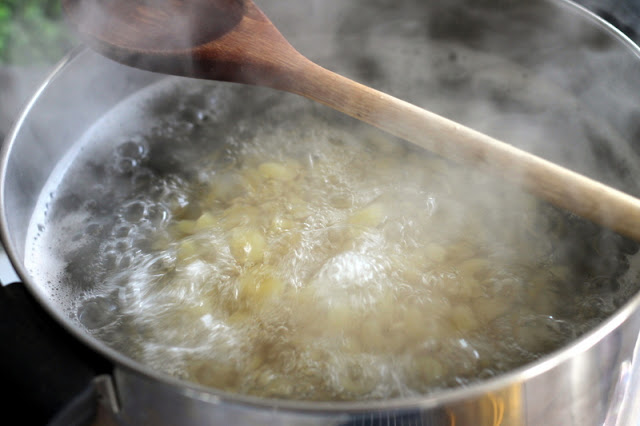 It used to be that once the water boiled, I'd have to lift the kettle off the heat until the burner cooled, but the wooden-spoon trick makes it so I can leave the kettle alone, just turning the heat down when the water boils too fast. The water froths around the spoon, but it doesn't spill over.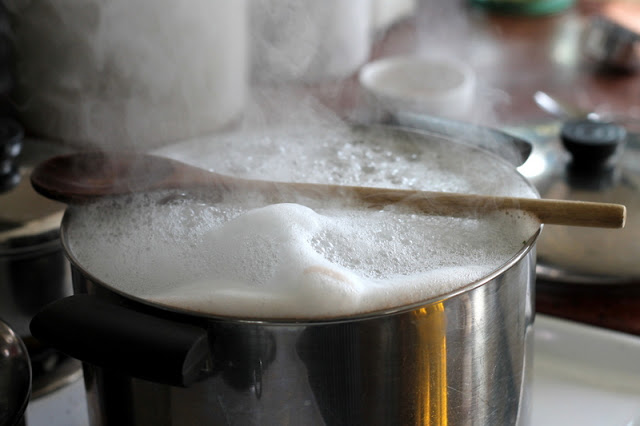 Anybody else use this trick? Am I batty for thinking it works? Anyone have an explanation?
This same time, years previous: the quotidian (4.4.16), red raspberry pie, sun days, working lunches, cup cheese, spinach cheese crepes.
Jennifer Jo lives with her husband John and their four children on five acres in rural Virginia where she (kinda-sorta-maybe) homeschools the kids, gardens, bakes, and reads. You can find more of her musings and lots of recipes at her web-log mamasminutia.blogspot.com.
Source:
http://www.jennifermurch.com/2017/04/a-trick-for-cooking-pasta.html