Einstein and Oppenheimer letter to the then President!:
Nuclear experimentation is capable of killing off all life on earth. Fukushima seems to be doing just that as I write this. Why is it that the most dangerous undertaking, the destroyer of all but cancer, the ultimate entropy enhancer, globally promoted? Marijuana and hemp cultivation is beneficial to all life and the earth it grows in. With the crop we can produce anything including energy, medicine and a moderate/safe intoxicant at its worst -or best depending on who you talk to.
Why is it that the most dangerous practice imaginable is globally promoted , so dangerous that all the apocalyptic movies and stories rarely even address its imminent horror? Why is it that the safest most productive plant is globally prohibited? Short answer: we live in a war world controlled by the global military industrial complex. The long answer can only be articulated in fiction terms. The Terraist Letters is the postmodern allegory that attempts to articulate the nuclear conundrum.
The Terraist Letters, originally written as a hilarious story metaphorically contrasting promotion of nuclear experimentation with the prohibition of marijuana/hemp cultivation now stands as the wildest piece of fiction since sliced atoms. It is hilarious and frightening and although there is the obvious fictional off the wall signature to the story, there is also the constant alarm suggestive of reality, raising the question on every page, 'is this true?'
Jim Marrs, author of the Crossfire: The Plot that Killed Kennedy, the book that inspired the film J.F.K. said this of the Terraist Letters:
" Transport J. D. Salinger's Holden Caulfield to the 21st century and you get the protagonist of The Terraist Letters. This rollicking journey through NYC, juxtapositions the mainstream, the lamestream and the out-of-stream as the Terraist heroes attempt to bring some sanity as well as medicinal cheer to the urban zombies of today. Ethan's work will titillate, irritate, but most importantly, stimulate some serious thought concerning current conventions. Give it a read. Your brain might thank you."
Please consider reading the controversial
The Terraist Letters
, a work that humorously contrasts the very serious issues of global nuclear experimentation promotion and global marijuana prohibition.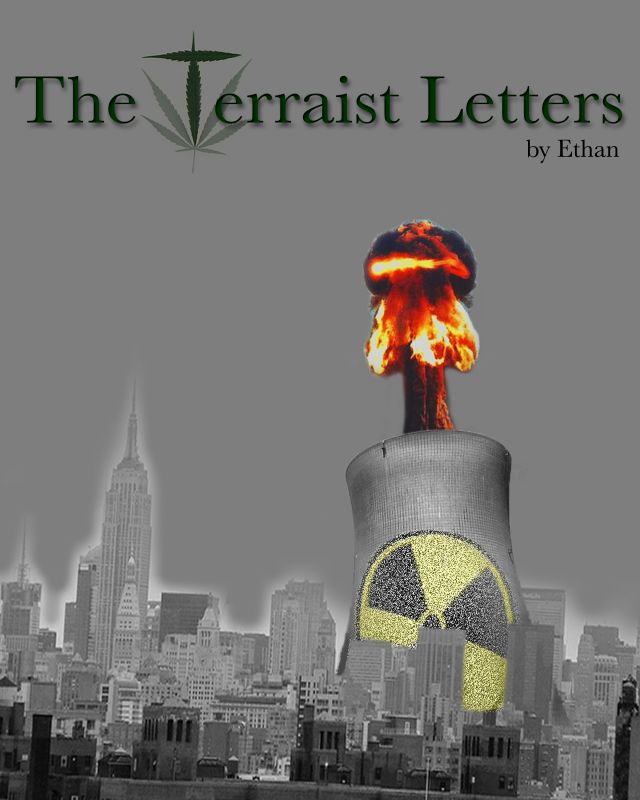 Dr. Masuru Emoto said this of nuclear experimentation and marijuana.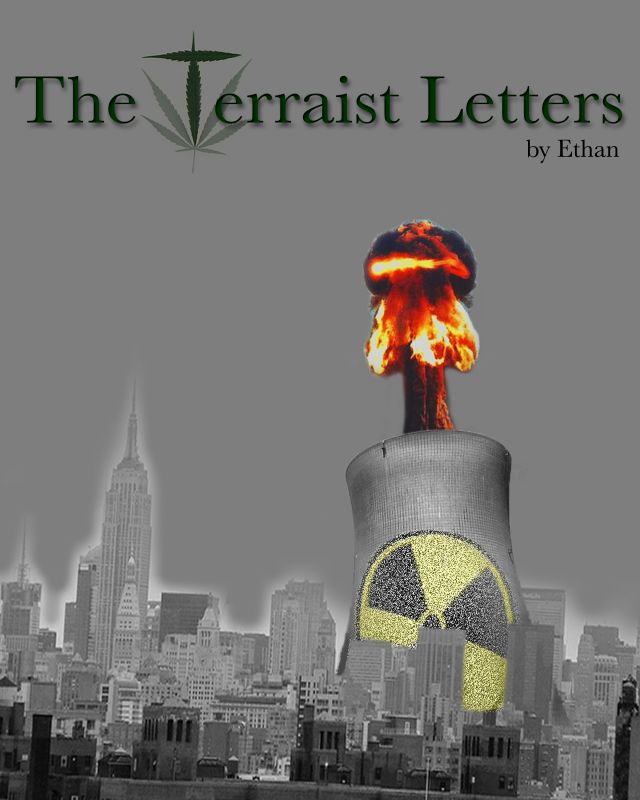 For more information, visit Ethan on Facebook and check out Ethan's author page on Amazon.