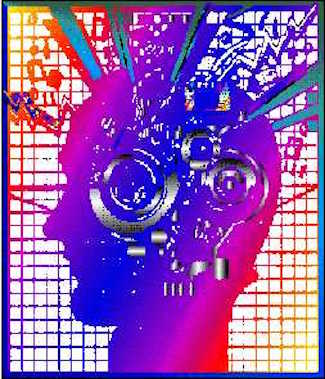 Powerful neuroweaponry (mind control) attack threats prompted a Defense Advanced Research Projects Agency (DARPA)-linked scientist to urge immediate heightened security globally, citing lack of government oversight of military and medical programs and legal loopholes. Unlike what most people imagine, neruoweaponry, or mind control weapons, are long past science fiction stage. Neuropweaponry capacity exists today for unfathomable human destruction. According to the scientist, a Georgetown University neurology professor, this is the ultimate "surveillance" weapon, violating the most basic human right – the right to think, to have private thoughts. His clarion call validates an overwhelming number of innocent self-identified Targeted Individuals (TIs) alleging to be survivors of in-community mind-control weapon attacks.
In 2014, Juliano Pinto, a 29-year-old paraplegic man, began the World Cup in Brazil aided by a brain-interface machine, allowing his thoughts to control a robotic exoskeleton. James Giordano says the audience watching the gentle historic kick could be forgiven for being blinded to the thrilling achievement's danger. Less easy to forgive are Targeted Individual's families and friends, and even more so, medical professionals who, without investigating TI claims of being persecuted in their communities and covertly attacked with neuroweapons, dismiss them – and worse. This shadowy government program is reminescent of Nazi Germany, yet more secretive – and scary. If that sounds over dramatic, just last week a high profile NSA whistleblower stated that the United States has created Nazi Germany globally.
READ NSA Whistleblower: US Has Created Nazi Germany Worldwide
Forgiving friends, family members and professionals, such as doctors, for ridiculing and giving pseudo-diagnoses, for re-victimizing TIs used as experimentees in a weapons testing program will be more difficult after the neurologists' call for increased surveiilance to protect people from mind-control attacks. Forgiving people for not knowing when TIs present with odd complaints, hypervigilance (not paranoia) and other mental injuries from neuroweaponry attacks will be inexcusable after the high-ranking medical professional specializing in neurology and neuroethics blowing the whistle on this weaponry.
This whistleblower, Professor James Giordano, is the Georgetown University Medical Center chief of the Neuroethics Studies Program and co-director of the O'Neill-Pellegrino Program in Brain Science and Global Health Law and Policy. He is a member of the DARPA panel on neuroethics, legal, and social issues, and is a senior science advisory fellow to the Joint Staff at the Pentagon. His latest book is Neurotechnology in National Security and Defense: Practical Considerations, Neuroethical Concerns (CRC Press).
No Law or Convention Bans Neuroweapon Assaults
Giordano says that "like most powerful scientific breakthroughs, nanotechnologies that allow brains to control machines—or machines to read or control brains—inevitably bring with them the threat of weaponization and misuse." No law or convention bans using mind-control weaponry on people, reading their private thoughts and using this information against them, through intimidation, harassment, bogus charges, or to drive an individual insane, according to Giordano.
"[E]xisting UN conventions designed to limit biological and chemical weapons do not yet cover neuroweapons and ethical discussions of these new technologies tend to give short shrift," says Giordano.
He adds that these mind control weapons might seem like science fiction, but they are not. They are operable today. He refers to a September 2015 article in Foreign Policy, Here is Your Brain. Here is Your Brain as a Weapon, by Tim Requarth. That article lead is: "Cutting-edge neural technologies can erase traumatic memories and read people's thoughts." This is not in the future. This is present tense. "They could also become the 21st century's next battleground."
All weapons are first tested on unsuspecting humans. There is more than a "threat" of mind control weaponization. Ask any one of dozens of Americans who journeyed to Washington DC to present their accounts to President Obama's Bioethics Committee. That committee's chair Dr. Amy Guzman heard those accounts and gathered their hard evidence of neuroweaponry assaults. Many of those targets had previously been involved in professional situations where they reported wrongdoing or refused to act illegally. In retribution they were targeted to be multi-stalked (spied on by numerous operatives) and silently persecuted – intimidated, harassed and tortured – with mind control weapons.
Giordano asserted this week in his article, "The Neuroweapons Threat", published in the Bulletin of Atomic Scientists:
"The same brain-scanning machines meant to diagnose Alzheimer's disease or autism could potentially read someone's private thoughts. Computer systems attached to brain tissue that allow paralyzed patients to control robotic appendages with thought alone could also be used by a state to direct bionic soldiers or pilot aircraft. And devices designed to aid a deteriorating mind could alternatively be used to implant new memories, or to extinguish existing ones, in allies and enemies alike." (Author's bold)
According to Giordano, to control neuroweaponry attacks, nations of the world must close the "legal and ethical gaps—and take other security precautions.
Technology displayed in São Paulo, pioneered by Miguel Nicolelis of Duke University, exhibited the growing capability of neurorobotics—the study of artificial neural systems. Giordano asserts, however, that the power to read or manipulate human brains carries nefarious possibilities "foreshadowing a bold new chapter in the long history of psychological warfare and opening another front in the difficult struggle against the proliferation of exceptionally dangerous weapons."
When surveillance under the banner of "security" includes government agents and/or rogue contractors with technology that interferes and manipulating humans' thoughts, there is nothing left to take. It violates their very identities, who they are. This ultimate violation of privacy rights abuse removes the individual's right to their own private thoughts, even the right to think, to reason, to believe.
The full range of potential neuroweapons covers everything from stimulation devices to artificial drugs to natural toxins, some studied and used for decades, including by militaries, according to Giordano. This is precisely what Targeted Individuals have alleged for many years now, many believing and having evidence of being non-consensual human experiments of military-grade Neuropweaponry. Many having evidence of having their food and water at home or in the community tampered, of having been covertly administered powerful substances. Giordano mentions this as part of the neuroweaponry arsenal.
"Existing conventions on biological and chemical weapons have limited research on, and stockpiling of certain toxins and 'neuro-microbiologicals' (such as ricin and anthrax, respectively), while other powerful substances and technologies—some developed for medical purposes and readily available on the commercial market—remain ungoverned by existing international rules."
The 2015 Foreign Policy, a 200-page report published on ethics of the Obama administration's BRAIN Initiative failed to once mention "dual use" or "weaponization," much less non-consensual human experimentation of targeted individuals – despite the dozens of Tis giving testimonies on two occasions to President Barrack Obama through his Presidential Commission for the Study of Bioethical Issues.
Testimony was presented to the 2011 President's Bioethical Commission by James Walbert, with evidence in hand of his secretly forced brain implant. Foreign Policy states that "DARPA, which executes groundbreaking scientific research and development for the U.S. Defense Department, has invested heavily in brain technologies. In 2014, for example, the agency started developing implants that detect and suppress urges.
"The stated aim is to treat veterans suffering from conditions such as addiction and depression. It's conceivable, however, that this kind of technology could also be used as a weapon—or that proliferation could allow it to land in the wrong hands."
Countless sworn testimonies and accounts indicate neuroweapons are already in the "wrong hands" or in hands of government operatives and contractors with no accountability for "testing" them on innocent people. James Walbert had developed a highly coveted invention that easily detected drugs, chemicals, substances, a breakthrough for security systems. Soon after refusing to agree to partner on his invention with a new "friend", he was soon targeted in worst ways imaginable – including with forced brain implants. His testimony presented to President Obama's bioethics ethics commission below.
Among dozens of testimonies similar to Walbert's was that by Lisa Becker, resident of Wisconsin, echoing thousands of other Tis describing experiences of mind/behavior control as "no-touch torture." Becker pleaded for the president to end the torture she had experienced ten years through non-consensual human experimentation. Amy Guzman of the Presidential Commission for the Study of Bioethical Issues listened to Becker's account, as she did the scores of others begging for the torturous treatment to end. All pleas fell on deaf ears.
The U.S. has a long sordid history of non-consensual human experimentation. New information about ultra-secretive testing is regularly uncovered. Most recently, it was revealed that a secret military test was conducted on thousands of unwitting St. Louis residents.
Dr. Barrie Trower is a former Royal Navy microwave weapons expert and cold-war captured spy debriefer for the UK Intelligence Services. Now a whistleblower, Dr. Trower explains on video (below) that the U.S. used secret, torturous, microwave mind-control weapons on targets, such as protesters, long before admitted by the U.S.
How can the U.S. get away with this abuse? TIs have asked this for years. Giordano explains:
"In America, federally funded medical research with potential military applications can be regulated by Dual-Use Research of Concern policies at the National Institutes of Health, which reflect the general tenor of the Biological and Toxin Weapons Convention and the Chemical Weapons Convention. Yet these policies do not account for research in other countries, or research undertaken (or underwritten) by non-state actors, and might actually create security concerns for the United States should they cause American efforts to lag behind those of other states hiding behind the excuse of health research or routine experimentation, or commercial entities sheltered by industry norms protecting proprietary interests and intellectual property. (Author's bold)
In addition to a more robust effort by scientists to better understand and define ethics of neuroscience in this new era, Giordano says one obvious solution to the neuroweapons threat is to progress on the botherations convention itself.
"In preparation for the biological weapons convention's Eighth Review Conference at the end of this year, member states should establish a clearer view of today's neuroscience and neurotechnology, a better understanding of present and future capabilities, and a realistic picture of emerging threats. They should also revise the current definitions of what constitutes a bioweapon, and what is weaponizable, and set up criteria to more accurately assess and analyze neuroscience research and development going forward.
Giordano argues that the U.S. and allies should take proper security precautions in the form of increased surveillance of neuroscience R&D around the world – first by learning more about neuroweaponry and develop a better understanding of the field by paying attention to "tacit knowledge"—the unofficial know-how that accumulates among individuals in labs and other venues where a particular science is practiced or studied. (For more on tacit knowledge and arms control, see Sonia Ben Ouagrham-Gormley's recent Bulletin article about its crucial importance for the bioweapons convention.) In a similar vein, authorities should follow the neuroscience literature to assess trends, gauge progress, and profile emerging tools and techniques that could be enlisted for weaponization.
It's important to note danger of this type of surveillance for accountability of neuroweaponry research and development, according to Giordano, along with hundreds of thousands of TIs pleading to exit what they says is a torturous weapons testing program..
"As a 2008 report by the National Academies in Washington warned, increased surveillance could lead to a kind of arms race, as nations react to new developments by creating countering agents or improving upon one another's discoveries. This could be the case not only for incapacitating agents and devices but also for performance-enhancing technologies. As a 2014 report by the National Academies readily acknowledged, this type of escalation is a realistic possibility with the potential to affect international security.
"The United States and its allies should therefore be cautious if they deem it necessary to establish this kind of deep surveillance. And on the international front, they should simultaneously support efforts to improve the Biological Weapons Convention to account for neuroweapons threats in the offing.
Finally, they should be mindful just how hard it is to regulate neuroscience and neurotechnology during this time of great discovery and expansion, says Giordano. Ethical ideals can be developed to shape guidelines and policies that are sensitive to real-world scenarios, but flexibility of these approaches also means they are not conclusive. "Those charged with monitoring potential threats must be constantly vigilant in the face of changing technologies and fuzzy distinctions between medical and military uses," he said.
"In light of the work ahead, it remains to be seen just how well the nations of the world will rally to face the neuroweapons threat."
In a video presentation (below), Neuroweapons and the Law, Professor Gregor Noll from Lund, Sweden explained four years ago the role of neuroscience in developing new weapons systems. He addressed how this impacts the ability of weapon operators to implement international humanitarian law. That was four years ago, four long years of increased testing weapons on humans with impunity.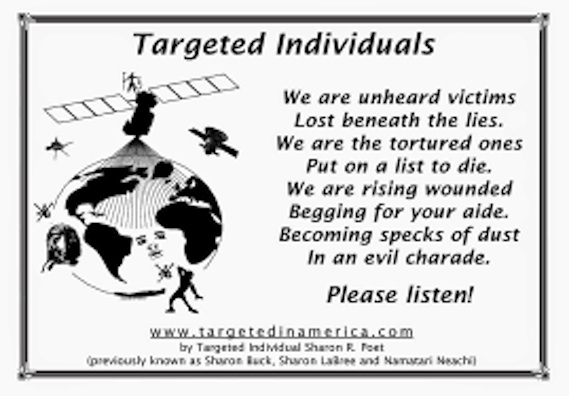 Views expressed in this article do not necessarily reflect those of DARPA, the Joint Staff, or the United States Department of Defense.
Sources: Bulletin of Atomic Scientists, Before Its News, Examiner.com, Foreign Policy
Related Articles by Deborh Dupré
NSA Enjoys Intimate Sex Photos Of You, Passes Them Around. Targeted Individuals Claims Credible | Spies and Intelligence
NSA Enjoys Intimate Sex Photos Of You, Passes Them Around. Targeted Individuals Claims Credible | Spies and Intelligence
Targeted Individuals Self-Defense: How To Block Spies Using iPhone, Smartphones For Automatic Weapon Attacks
United Police States of America, abusing Targeted Individuals' human rights