Story Views


Now:
Last Hour:
Last 24 Hours:
Total:
The Invisibles
Wednesday, April 12, 2017 2:47
% of readers think this story is Fact. Add your two cents.

12th April is International Day for Street Children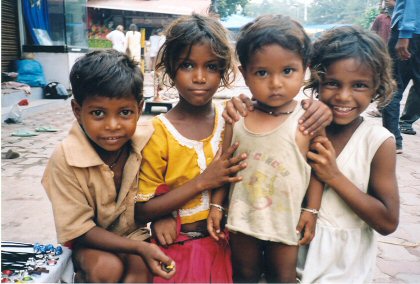 Here are some stats from Delhi to highlight how grave this issue is:
Our city has 51,000 of them.20% are girls.
70% have their home, but don't want to go back - mostly due to parental issues or family/neighbourhood insecurity.
50.5% are illiterate. 87% earn a living—20% as ragpickers, 15.8% as street vendors, 15% by begging.
Over 50% have suffered verbal, physical or sexual abuse.
Fewer than 20% have ID cards or birth certificates, and so they miss out on government schemes.
Quick ways in which you can help:
Volunteer: The most direct method. Join a NGO, Temple, or Gurudwara and ask if they need any help or know any local programs in which you can take part.
Give A Moment: Rather than brushing them off to make your way, spend 5 minutes to ask them their names, what they like to do, or their favourite games. Just talk.
Initiate Informal Education: If there are any particular street children you see every day, help them with basic literacy or numeracy skills. You can also teach them 'soft skills' like self-expression, patience, self-discipline and sharing – which are social skills that children would normally pick up in a nurturing home environment.
Between feeling upset and wanting to help these children enjoy a normal life, you, me, we all can make a small, tiny difference somewhere.
Nitima
Bio: An avid coffee drinker, Nitima can get high just on the perspective of writing. Though she hasn't taken any formal training in it but takes pride in the quality of work she produces. She's one lunatic who grew-up dreaming about Ogilvy and now living to understand his style in much detail. Offbeat Spirituality is all about her passion towards life which she chases like it's the last bus of the night.
To know more about her journey so far, visit Writing Routes (www.writingroutes.com) – mirror of her work, especially maintained for letting her clients show-off their names! You are on Facebook? Well, so is Writing Routes (http://www.facebook.com/#!/pages/Writing-Routes/111030498955708). If you've some time to spare, I would really love to hear your opinion on my writings.