Story Views


Now:
Last Hour:
Last 24 Hours:
Total:
A Cub Rebuild For The Yankees?
Tuesday, March 14, 2017 5:33
% of readers think this story is Fact. Add your two cents.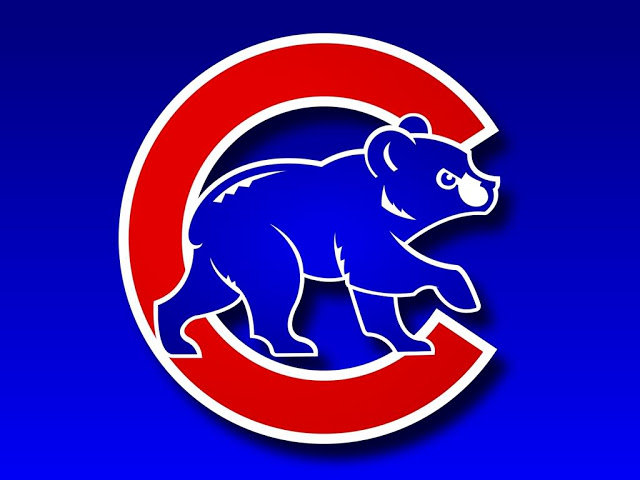 I recently wrote an article urging the Yankees to revisit a couple of trade offers they declined a few months ago that would've put top White Sox pitcher Jose Quintana into pinstripes. Read TIME TO PLAY 'LET'S MAKE A DEAL' FOR QUINTANA!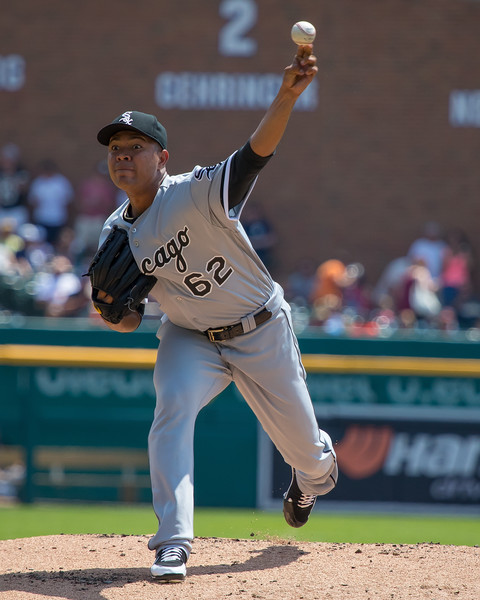 (Aug. 3, 2016 – Source: Dave Reginek/Getty Images North America)
Now, if you want the specifics of those prospect trade offers, you can go back and read about it, but all you really need to know is that each offer would've required sending two highly ranked position prospects to the Sox plus a talented but struggling young starting pitcher who hasn't quite cracked the code to master the majors yet. Also, none of the prospects the Sox desired are on our front office's current list of "untouchables" for various well-founded reasons, which makes them potential trade fodder for somebody, if not for Quintana.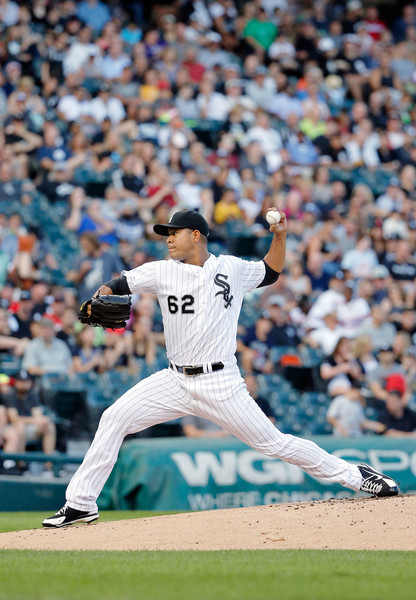 (Aug. 26, 2016 – Source: Jon Durr/Getty Images North America)
Since that story was published, I've received an interesting mix of reactions, and I've found opinions tend to skew toward how one feels about the topic of prospects in general. Overall, those who view prospects more as potential roster solutions than as coins of the realm that can buy proven major league talent cheaply weren't too keen about making the deal. And conversely, those with a keen sense of the crap shoot odds prospects face living up to their rankings and potential felt making the deal was a no-brainer.
But one fan's reaction, I felt captured the best intentions of opinions on both sides of this issue — and in doing so, innocently spotlighted precisely why the Yankees can still blow this rebuild.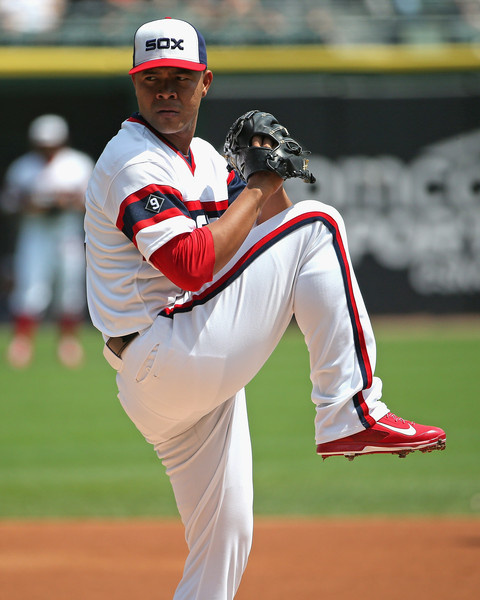 (May 6, 2015 – Source: Jonathan Daniel/Getty Images North America)
"Quintana is good, but not good enough to trade away prospects with VERY high ceilings." Yanks33s11 wrote in the comment section of my story. "I'm OK with a couple of building years. Look what the Cubs have done with their patience!"
I thought about that comment a long while before responding. There's a lot I could've said, that I wanted to say, that I tried to stop myself from saying. Things like:
"Quintana's not good enough to trade away for prospects with WITH A HIGH CEILING? "
"Who can even begin to guess what a Yankee prospect's ceiling truly is when Quintana's wasn't even sniffed as a Yankees' prospect?"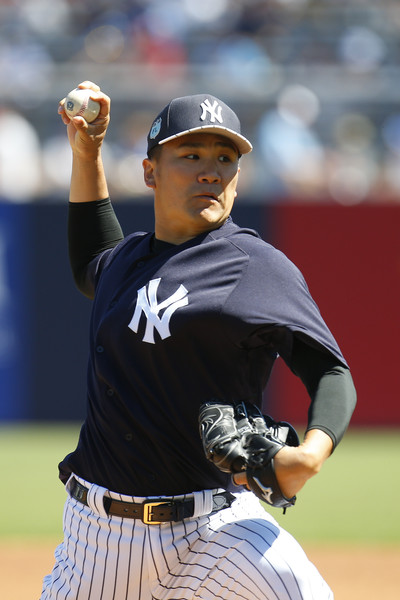 (Source: Getty Images)
I thought about the ceiling of major leaguers too. I almost replied: How can a pitcher who's the same age as Masahiro Tanaka with four years left on his contract, who's thrown 110 more innings and 91 more strikeouts than Tanaka over the same three seasons Tanaka has been a Yankee and been an All-Star as many times as Tanaka — and did it all for $60.35 million less — not have more value than youngsters who must overcome monumental competitive and developmental obstacles just to move up in a loaded farm system and hope blockage at the major league level somehow evaporates?
I thought about it, but I decided it was best not to dwell on the personnel involved and focus on the principle of Yanks33s1's comment. That last part about being OK with building years and looking at what the Cubs have done with their patience. That's the stuff everyone, I think, can get behind. They're the gold standard now. An energetic team comprised of young hairy bats and arms built slowly and patiently from the ground up. Patience pays. That's the moral of the victorious end to the Cubs's historic championship drought, right?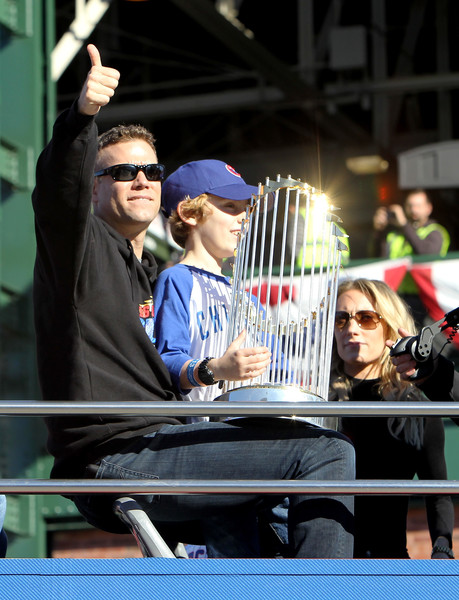 (Nov. 3, 2016 – Source: Dylan Buell/Getty Images North America)
Well, it isn't true. The Cubs front office wasn't patient at all. Just the opposite. The Cubs rebuild took exactly five years from the day Theo Epstein was hired to head their baseball operations on Oct. 12, 2011. And the model he followed not only had nothing to do with prospect development or patience, but it's a model no Yankee fan I know would tolerate.
He started by tanking their first season for 101 losses. Then he tanked the next one for 96. And moved chunks of dead money and some old familiar names attached to them while he did it.
THAT'S how you really jump start a rebuild. Not by waiting for the trade deadline to see if you're still contending. Get yourself to the head of the draft fast and scoop up some high draft picks, hold an emergency intervention to determine if a couple have the cojones to be fast-tracked to the Bigs and unload the rest like counterfeit money pronto on real players while they still carry that " highly ranked" smell.
Does any of that sound like the Yankee way to anyone?
So that was the tear down and prospect collection phase. An awful lot of trade currency was amassed over those two seasons.
Then came years 3 through 5 culminating in their World Championship. And how exactly did Epstein acquire the 25 men on that roster.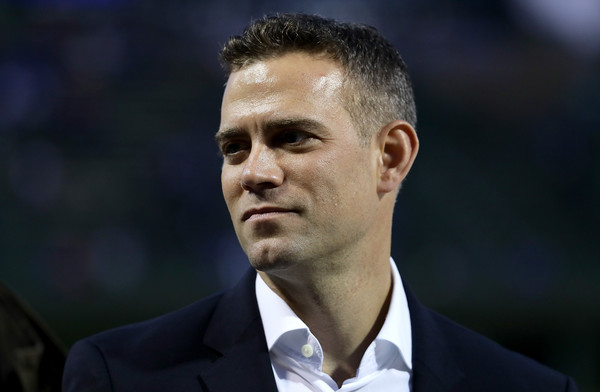 (Oct. 6, 2016 – Source: Jonathan Daniel/Getty Images North America)
Per Sports Illustrated: "Three players … were holdovers from the previous administration. The rest … was assembled by Epstein and Co. thanks to 12 trades, eight free-agent signings that cost $495 million, one amateur draft pick and one Rule 5 draft pick."
20 of his 22 moves were trades and free agent signings.
So much for the myth of patience and the farm behind Theo's world champs. It was let's make a deal. All day, every day.
I think it's also important to point out a key part of Epstein's strategy: With the exception of a single game, every start by a Cubs pitcher last season was made possible by trading away prospects, players, dollars or a combination thereof.
Starting pitching, Epstein decided, is easier and cheaper to buy or trade for than it is to develop.
Interestingly, his old club the Red Sox, favorites to win our division — and some say, our league — has continued to follow his example. Every pitcher in the Boston rotation was acquired from outside the organization.
It's what winners do.
But our rebuild from our last postseason win to a ring is taking a lot longer than the Cubs took from their 101-loss season to a ring, and there's reasons for that.
Some key things the Cubs did I wouldn't want our front office to emulate, like tanking a couple of seasons for a boatload of high draft picks.
They could also try ratcheting down expectations on young players instead making every one of them sound like a hot property – a tactic that neither fools fans into believing it nor opponents looking for trade partners into buying it. It only makes the team more determined to hang onto youngsters past their expiration date and miss out on productive trading opportunities when reasonable offers present themselves.
I root for everyone that wears the pinstripes at every level of the organization. But I root for the guys in the Bronx the hardest, and anyone who can help them win for the next four years — and especially someone who fills a role we're so desperately in need of filling — is far more valuable in my book than someone down on the farm that's never sniffed the Bigs and has already been sent packing by another team once before.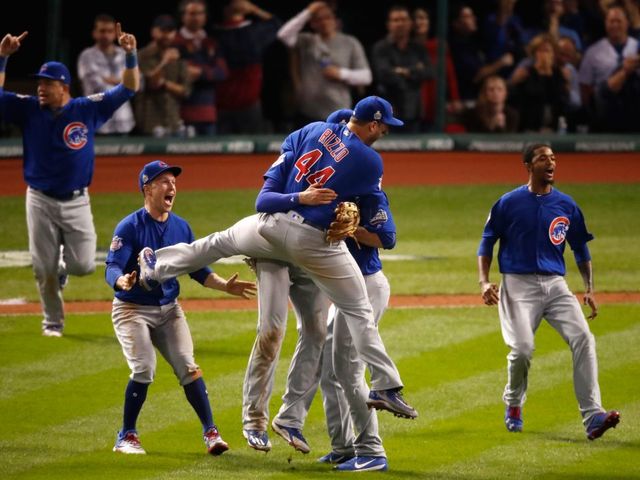 I looked at the Cubs like you suggested, Yanks33s11, but I didn't find a rebuild based on patience. I found one based on discipline and direct action that showed little patience for waste and waiting, overvaluation, underachievement and depreciating assets.
If you ask me, we're the patient ones, and I think this rebuild of ours is missing a golden chance to gain some much-needed momentum by dragging its feet over Quintana.
Thank you again for your thoughtful comment, and your excellent suggestion.

–Barry Millman
BYB Writer
Twitter:
@
nyyankeefanfore
Source:
http://bleedingyankeeblue.blogspot.com/2017/03/a-cub-rebuild-for-yankees.html