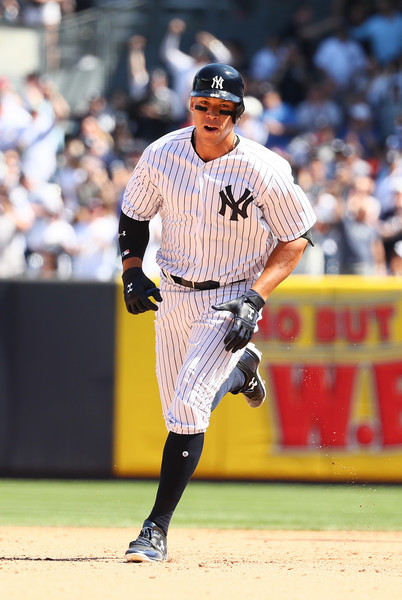 Source: Al Bello/Getty Images North America
So, I didn't get to go to the game yesterday, but you know who did? My brother, another Met fan. Seriously you can't make this stuff up.
He takes two of his three kids and heads to the ball park to sit as he stated in his taunting text message to me yesterday, "Going to Yankee home opener today, first row seats down the left-field side by the foul pole." Really? At least his son, my nephew wore a Yankee cap. Thank goodness for small miracles.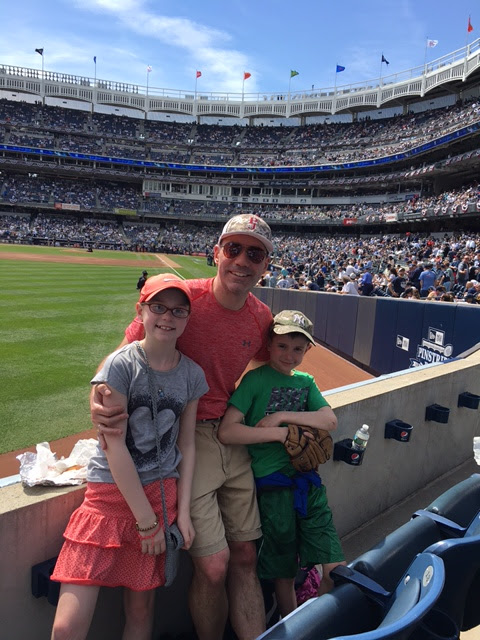 Then, as if I could not get more envious, there was my niece who caught a ball. Opening day, great seats, scored a ball. Terrific! All complaining aside, I am glad they got to see great win, giving us the lift we needed after losing both Greg Bird and Gary Sanchez respectively to injuries.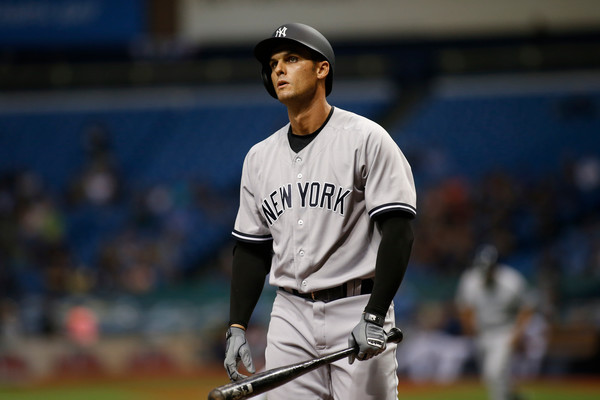 Source: Brian Blanco/Getty Images North America
According to Forbes, "As the Yankees diligently reinvent themselves a trio of young ball players is slowly emerging as the future cornerstones of the venerable franchise. The rapt attention bestowed upon Greg Bird, Aaron Judge, and Gary Sanchez is intoxicating on a variety of levels. There will always be something captivating about a young and dynamic ball player wearing the pinstripes who is a direct byproduct of the franchise's farm system." This is why having two out of three out of the lineup for any amount of time, just hurts. But, at the same time, this is the game. Anyone is subject to injury at any time. It is how we are going to handle it; how much depth do we have?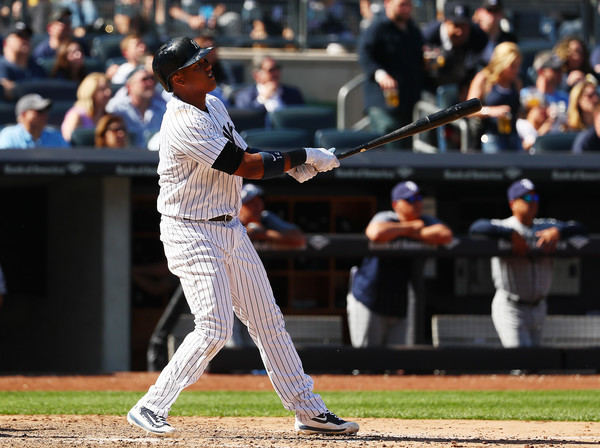 Source: Al Bello/Getty Images North America
"Aaron Judge , Chase Headley and Starlin Castro homered for the Yankees, who broke open the game with a five-run eighth inning and won their second straight following a 1-4 start," reported Fox Sports. So Judge continues to impress while Headley continues to be deadly and Starlin Castro is just clutch. That's some depth to be happy about; a boost if you will.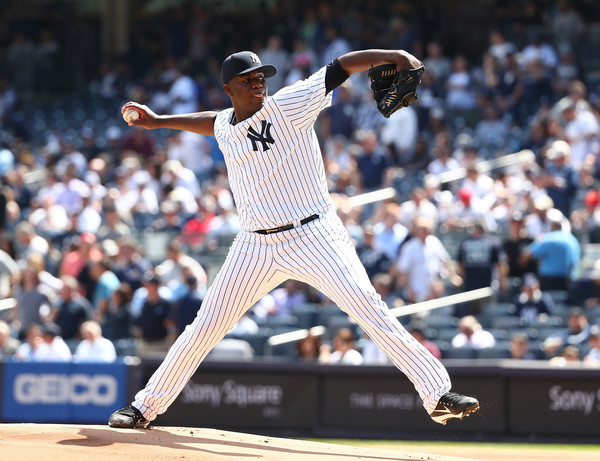 Source: Al Bello/Getty Images North America
Then there is Michael Pineda who stepped in and took control of his mechanics, an area of struggle for him all last season. "He dominated like the pitcher the Yankees have always hoped he would become. Pineda (1-1) struck out 11, walked none and threw 67 of 93 pitches for strikes," reported Fox. And he retired his first 20 batters, all of which provoked a standing ovation as he left the game after pitching 7 2/3 innings. "When the fans stand up, it's a good moment for me," Pineda said after the Yankee win.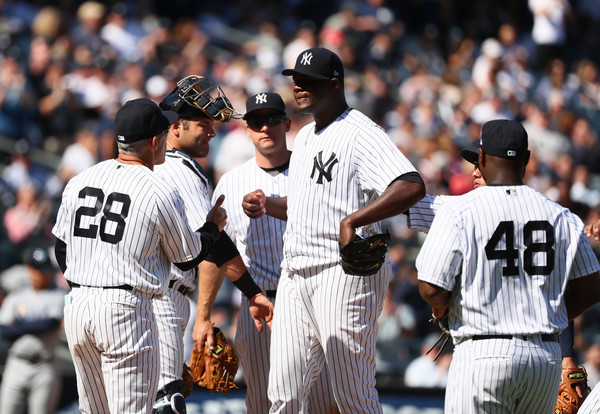 Source: Al Bello/Getty Images North America
So, no, I didn't get to go to the game, listen to the game, watch the game, but I did get to read about it, hear about it and share my thoughts about it with all of you. And don't forget after the Yankees made me sick last week, they are lifting my spirits with outings like this.
Enjoy the boost, fans! Maybe it's a sign of better days ahead.


–Suzie Pinstripe
BYB Managing Editor
Twitter: @suzieprof

Source:
http://bleedingyankeeblue.blogspot.com/2017/04/the-yankee-home-opener-boost.html