(Before It's News)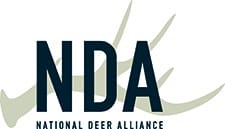 FAIRFAX, Va. -(Ammoland.com)- The National Deer Alliance (NDA) is proud to announce ALPS OutdoorZ, an ALPS Brands company, has pledged support to NDA, as well as support the NDA's 2017 North American Deer Summit June 7-8 in Austin, Texas.
With this generous contribution, ALPS OutdoorZ will help ensure the future of deer and deer hunting.
NDA was created in 2014 to serve as the guardian for wild deer conservation and hunting heritage working at the policy level.
"We are delighted to add ALPS OutdoorZ as an NDA supporter and sponsor of the North American Deer Summit. NDA is one in a long list of conservation organizations that they support, which shows their commitment to not only selling quality gear, but protecting the future of our outdoor pursuits as well," said Nick Pinizzotto, CEO of National Deer Alliance.
"Wildlife conservation, habitat protection and safeguarding our hunting heritage for future generations is an integral part of the foundation of our company," said Dennis Brune, ALPS Outdoorz owner and president.
"Being from the Midwest, deer hunting is a way of life for so many people that supporting the NDA is, in a way, directly investing in our community."
Membership to NDA is free by signing up on their website.
About ALPS OutdoorZ, an ALPS Brands Company:
Beginning in 1993 with the establishment of ALPS Mountaineering, ALPS Brands is a continuously growing and expanding group of companies dedicated to developing and manufacturing high quality, performance-driven outdoor products. Currently making up the ALPS Brands family of companies are ALPS Mountaineering, ALPS OutdoorZ, Delta Waterfowl Gear, Browning Camping and Cedar Ridge. Using the experience and knowledge gained from manufacturing high quality camping and backpacking gear under ALPS Mountaineering, ALPS Brands established ALPS OutdoorZ in 2007 with the mission of developing affordable, performance-driven hunting gear. Ten years after releasing their first group of hunting products, ALPS OutdoorZ has grown to offer packs, furniture, gun cases, sleeping bags and ground blinds. Brought together by a shared passion for wildlife and conservation, ALPS OutdoorZ is a proud sponsor and licensee of Delta Waterfowl, RMEF and NWTF products. ALPS OutdoorZ items are sold and distributed in the best camping, backpacking and outdoor dealers throughout the entire US and Canada.
For more information, visit their website.
About National Deer Alliance:
The NDA is a 501(c)(4) nonprofit organization with a mission to serve as the guardian for wild deer conservation and our hunting heritage. Focusing primarily on issues at the policy level, NDA is a leader in advocating for sustainable, science-based conservation of wild deer and fair-chase hunting, and is a source for credible, responsible, and timely information. Founding members include: Archery Trade Association, Association of Fish and Wildlife Agencies, Bass Pro Shops, Mule Deer Foundation, National Shooting Sports Foundation, Quality Deer Management Association, Vista Outdoor, and Whitetails Unlimited.
Learn more on their website.
This post ALPS OutdoorZ Pledges Support to National Deer Alliance appeared first on AmmoLand.com Shooting Sports News .
Source:
http://www.ammoland.com/2017/03/alps-outdoorz-pledges-support-national-deer-alliance/