(Before It's News)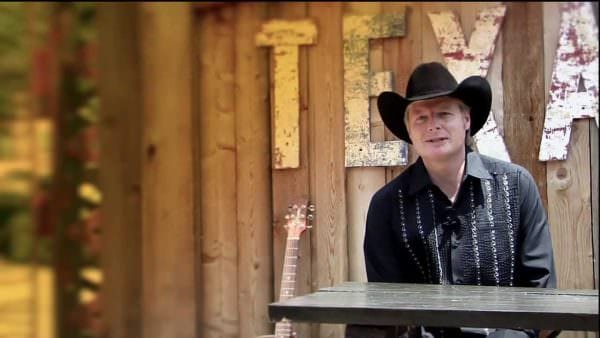 MORRISTOWN, Tenn. -(Ammoland.com)- Starlight 3-Gun LLC, the company behind the shooting industry's only nighttime national 3-Gun match, announced today that the Bret Mullins Band will provide live entertainment during the 2017 Starlight 3-Gun Championship.
Bringing with them a Texas hill country sound, the Bret Mullins Band will offer free performances during Friday and Saturday night of the championship event.
Scheduled for March 10th and 11th, from 8 p.m. to midnight, the award winning Bret Mullins Band will perform two free shows for Starlight 3-Gun participants and spectators.
Selected as the "Best Country Band of the Year Award 2014," Brett Mullins is often characterized by his carefree blond hair tucked under a Stetson hat, old guitar and easy grin.
Brett's signature look along with his strong, distinctive voice has helped to win over country music fans worldwide. His steady rise in popularity and the full dancehall concerts reinforce the fact that although Mullins is just getting started, the country music scene can expect a whole lot more in the future.
Friday and Saturday nights will also feature a rolling good time as one of the specialized cigar making experts from the Bobalu Cigar Company of Austin will be hand-making fine cigars on-site.
In addition to the live entertainment, spectators will be also able to peruse the vendor area to see the latest products from the major match sponsors of the Starlight 3-Gun Championship.
On Friday, attendees are eligible to participate in the Inland WWII Challenge, as they compete in this one-of-a-kind side match using reproductions of military firearms.
Food and beverage trucks will be on hand throughout the event and the final evening will culminate with a special fireworks celebration. Spectators are encouraged to arrive early and stay late as to not miss a single moment from the world's only nighttime 3-Gun competition.
For more information regarding this year's match, be sure to visit their website.
What: Starlight 3-Gun Championship
Where: Copper Head Creek Shooting Club – Marble Falls, TX
When: March 10-11, 2017 (6 p.m. to Midnight)
Free Admission *Children 17 years old and Younger Must Be Under Adult Supervision
This post Starlight 3-Gun Announce Musical Performances, Entertainment for Championship Match appeared first on AmmoLand.com Shooting Sports News .
Source:
http://www.ammoland.com/2017/03/starlight-3-gun-announce-musical-performances-entertainment-for-championship-match/