(Before It's News)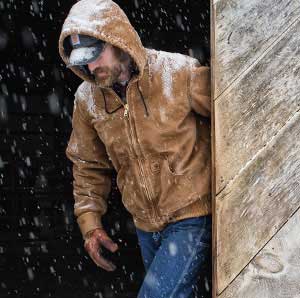 COLUMBIA, Mo. -(Ammoland.com)- MidwayUSA is pleased to announce Carhartt Workwear and Outdoor Apparel as the latest addition to their Casual, Tactical & Workwear Clothing offering.
"Carhartt is a natural addition to MidwayUSA," said Mike Burns, Merchandising Manager – Clothing & Footwear. "We are excited to partner with such a reputable brand, and to offer our Customers high quality casual, workwear, and hunting clothing."
Carhartt, founded in 1889 by Hamilton Carhartt, began its journey with two sewing machines and a half-horsepower electric motor – the genesis of an organization that would soon set the standard for quality workwear.
The young company quickly learned to rely on market research to produce a quality product that fit the needs of their Customers. Building upon the feedback they received from hard working American railroad workers, and under the motto, "Honest value for an honest dollar," Carhartt found its niche with the Carhartt bib overall.
"Both Carhartt and MidwayUSA understand the importance of hard work and reliability," said Cam Taylor, Carhartt's director of sales operations. "That's why we're proud to now offer our durable workwear to the hardworking Customers of MidwayUSA."
Over the last 128 years, Carhartt has grown into a global premium workwear brand with a rich heritage of developing rugged products for workers on and off the job.
Headquartered in Dearborn, Michigan, with more than 5,000 associates worldwide, Carhartt is family-owned and managed by the descendants of the company's founder, Hamilton Carhartt.
For MidwayUSA's offering of Carhartt Workwear and Outdoor Apparel, please visit their website.
About MidwayUSA:
Both country kids from Missouri, Larry and Brenda Potterfield turned their passion for shooting sports into a career by opening a small gun shop in 1977 that would eventually become MidwayUSA. They instilled family values like honesty, integrity and respect for others into the business, and strive to maintain this culture with each Employee added to their growing team. For over 39 years, MidwayUSA has maintained an unyielding focus on Customer Satisfaction and continues to offer JUST ABOUT EVERYTHING for Shooting, Hunting and the Outdoors.
For more information on MidwayUSA, visit their website, find them on Facebook, or follow them on Twitter.
This post MidwayUSA Brings on Carhartt Workwear and Outdoor Apparel appeared first on AmmoLand.com Shooting Sports News .