(Before It's News)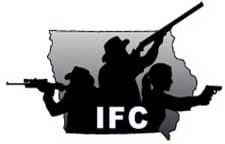 USA -(Ammoland.com)- We've cleared all the legislative hurdles. Passed all the subcommittees, committees and floor votes. Now the biggest pro-Second Amendment bill in the history of our state is one signature away from being law.
Following an epic set of closing comments from Rep. Matt Windchitl the Iowa House of Representatives passed House File 517 for the final time, concurring with the Senate and sending HF517 to Governor Terry Branstad.
Governor Branstad's office has indicated he plans to sign the bill into law this week.
Once the bill is signed by the governor two provisions, Permit Privacy and Supervised Youth Handgun Training, will be effective immediately. The rest, Stand Your Ground, SBRs/SBSs, Emergency Powers, and so on, will go into effect on July 1st.
"Iowa gun owners are being lied to" Rep. Windschitl said.
Representative Windschitl's closing remarks on House File 517 have caused quite a stir throughout the state. Windschitl called out the Iowa Gun Owners (IGO) group for lying to thousands of Iowans.
Windschitl noted that despite their claims of being the driving force behind HF517, Iowa Gun Owners and their leaders never once spoke up about HF517, Stand Your Ground or any other provision of HF517 during the multiple subcommittees and public comment periods.
IGO never registered as an organization in favor of the gun bill (here's the list of everyone who actually declared for or against HF517) and most shockingly IGO isn't even registered as a lobbying organization in the State of Iowa. 
You can watch Rep. Windschitl's comments here.
Windschitl's epic closing comments caused enough stir that KCRG's Forrest Saunders did some digging and found even more concerning information on the Iowa Gun Owners organization.
Tax documents from 2014 show Iowa Gun Owners made more than $293,000– mostly from grants and contributions. All but about $13,000 was spent. The majority of the money went to list email fees, direct mail fees and postage.
There was no compensation listed for any employees, including Director Dorr, despite claiming he works 70 hours per week.
KCRG-TV9 asked Dorr about the amount of time he works for the group without payment. He called the question "hostile" and declined to answer, except through email.
Word is getting out about who's actually fighting for your rights in Des Moines and who's continually blowing hot air. Please keep spreading the word about the Iowa Firearms Coalition!
About Iowa Firearms Coalition:
Iowa Firearms Coalition (IFC) is an entirely volunteer, grassroots, Second Amendment advocacy group. Responsible for bringing uniformity to Iowa's Concealed Weapons Permitting process, IFC's members work to protect and enhance Second Amendment rights in Iowa. An affiliate of the National Rifle Association, the IFC actively seeks to foster and promote the shooting sports.
Sign up for our email list for the latest on Second Amendment issues in Iowa. You can support our work by becoming a member, or making a donation.
For more information, visit their website.
This post Representative Branstad Expected to Sign Iowa's HF517 This Week! appeared first on AmmoLand.com Shooting Sports News .
Source:
https://www.ammoland.com/2017/04/representative-branstad-expected-to-sign-iowas-hf517-this-week/