(Before It's News)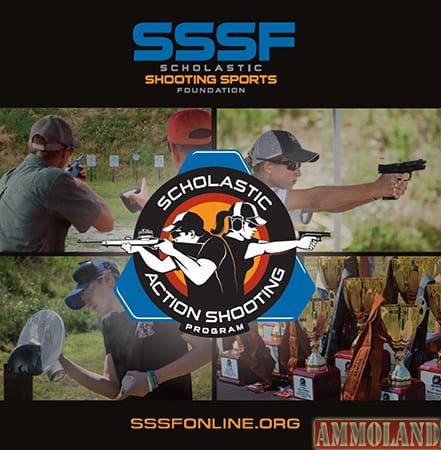 MIAMI, Fla. -(Ammoland.com)- Taurus USA continues their sponsorship of the Scholastic Action Shooting Program (SASP) for 2017. The National Championships take place in July at the Cardinal Shooting Center based in Ohio.
Taurus USA not only sponsors two of the four SASP stages, Speed Trap and In and Out, that athletes will be competing at the National Championships in July, but they also donate handguns for the competition that are used throughout the year.
In addition, Taurus also sponsors one $1,000 high school senior scholarship for college.
"We are proud to support the Scholastic Action Shooting Program because it is a great venue to reinforce firearms safety to youngsters growing up to be our next generation of responsible firearms owners. We have an opportunity to positively impact the future of the shooting sports by providing safe, reliable firearms to this program, as well as a scholarship that helps offset college expenses" commented Sr. Marketing Manager, Vince Abrams.
"We appreciate everything Taurus USA does for the Scholastic Action Shooting Program," said SASP national director, Tammy Mowry. "They have been a great supporter of the SASP for numerous years, and they understand the need for ensuring that our national youth program continues growing."
About Taurus USA:
Taurus USA continues to evolve and produce revolutionary new products. In addition, new standards for quality and efficiency have helped deliver reliable and affordable guns to the market.
For additional information, visit their website.
About Scholastic Shooting Sports Foundation:
The Scholastic Shooting Sports Foundation (SSSF) is 501(c)(3) public charity responsible for all aspects of the Scholastic Clay Target Program (SCTP) and Scholastic Action Shooting Program (SASP) across the United States. SCTP and SASP are youth development programs in which adult coaches and other volunteers use shooting sports to teach and to demonstrate sportsmanship, responsibility, honesty, ethics, integrity, teamwork, and other positive life skills. SCTP was developed as a program of the National Shooting Sports Foundation (NSSF) until the SSSF was created in 2007 to operate the SCTP. In 2012, SSSF created the SASP and became the managing foundation of both programs.
For more information about SSSF, visit their website.
This post Taurus Sponsors SASP Supporting the Next Generation of Shooters appeared first on AmmoLand.com Shooting Sports News .
Source:
https://www.ammoland.com/2017/04/taurus-sponsors-sasp-supporting-next-generation/