Muslim Jihadists have threatened 2 Weeks of Terrorism around Christmas 2016.
December 19, 2016 to January 02, 2017 is a muslim call to kill Christians,
Jews, non-muslims, muslims who have become "Americanized", infidels.
The muslim book "koran" commands all muslims to "destroy the infidels"
who are any non-muslim, or any muslim who does not obey the koran book.
This Islam is not a religion, but a cult of fear, hate, terrorism, and murder.
They brainwash, control, harass, intimidate, use psychological terrorism
tactics to "program" people. Their goal: To take over the entire World.
Same agenda as Hitler.
Already, a number of muslim terrorist attacks have been thwarted, including
bombs on very young children. However, News is flooding from Berlin, Germany
of a muslim terrorist attack on a Christmas Market filled with shoppers, families.


About 8pm, Berlin, Germany, two muslim terrorists drove a stolen transport truck FAST
about 40mph, into hundreds of Christmas shoppers, tourists, families, Killing about 10, Injuring
over 50. The driver escaped, but is believed now in custody. His accomplice
Died at the scene. Reports of gunshots were also made, but not confirmed.
Condolences, thoughts and Prayers from SC to loved ones.
This same day, another muslim terrorist causes a huge international incident.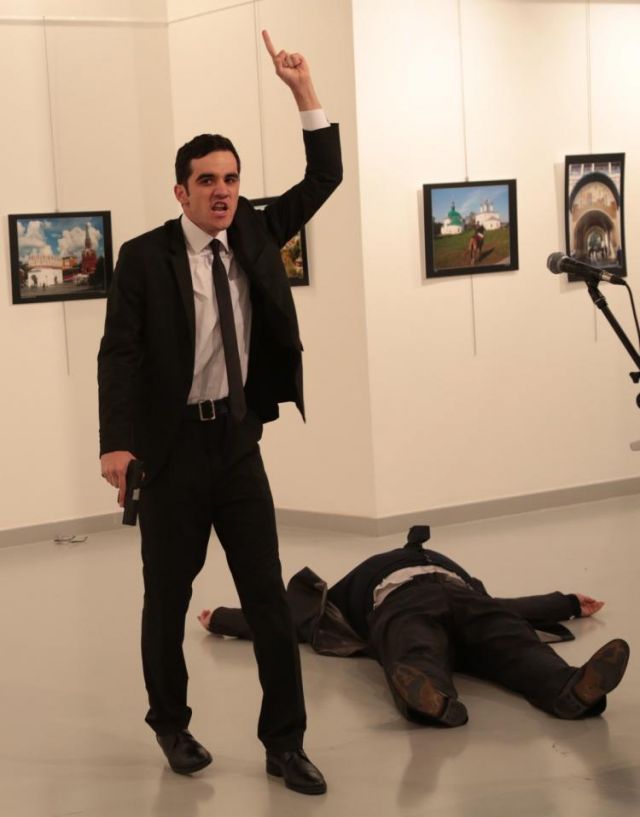 The POLICE OFFICER could be heard yelling "Allahu akbar", (arab god is great),
"Do not forget Aleppo, do not forget Syria…we die there every day…
We are not safe here in the streets when they are dying over there.
You'll never be safe as long as other mothers are unsafe…
Keep filming me, only my dead corpse will leave this building.
Whoever is responsible for this, is going to pay."
Russian Ambassador Andrei Karlov,
was giving a speech at Ankara Center for Contemporary Art, when Mevlut Mert Altintas,
Turkish special forces police officer, shot Karlov multiple times – KILLING him DEAD.
https://www.youtube.com/watch?v=2yNuCOTj6_0
Russian President Putin is Pissed! Turkey's mad muslims keep murdering Putin's People!
This international incident could result in WAR! Tensions are HIGH! What will happen next?
This is just the beginning, allegedly, of the 2 weeks of Terrorism. 2016 Christmas Terrorism
pre-planned and paid for by muslims. Pay-offs go to the dead muslim's family, as always.
What can we do? Remember these are the "Last Days". Remember your faith in
the one true God, The Father, Son, and Holy Spirit. Remember the meaning of Christmas.
Pray to Jesus for wisdom and safety. Be Aware and Alert! Get the truth and facts at:
http://www.barenakedislam.com/
https://salvationcanada.wordpress.com/