Stockholm, Sweden attack:
Police arrest two after truck drives into shop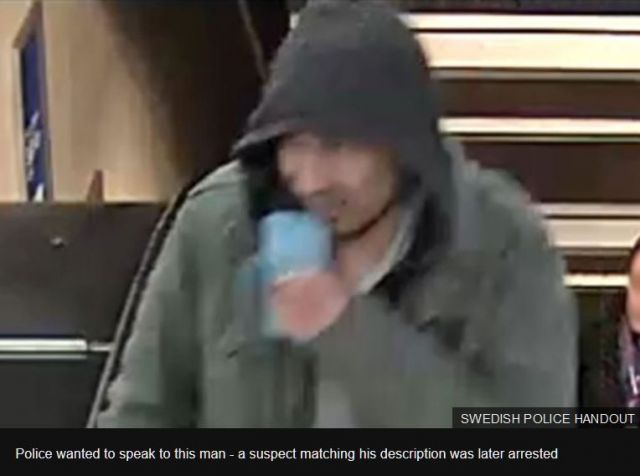 The Swedish Police has just made two arrests regarding the Friday's terrorist incident in Stockholm where at least four people died.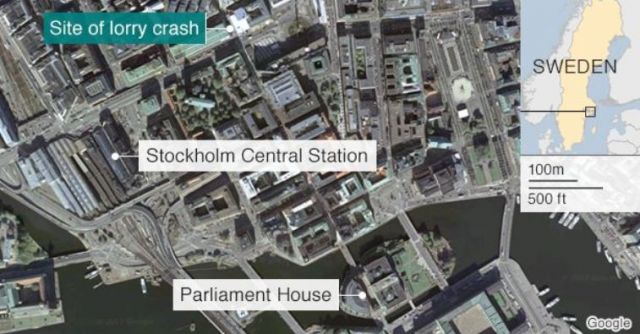 The first man arrested is being held on suspicion of committing a terrorist crime by murder.
The police was able to detain him on Friday evening, after the grainy CCTV image of a person of interest was made public. The second arrest was reportedly made later.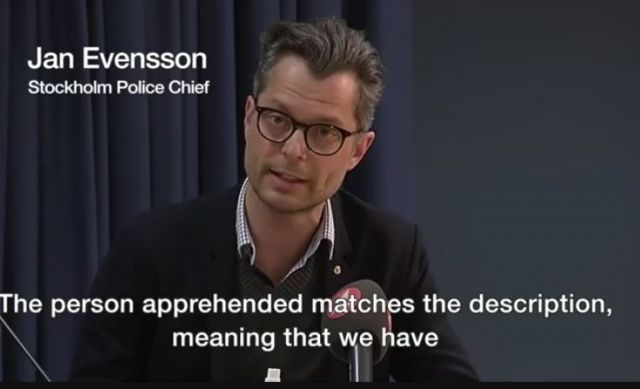 They confirmed a man resembling him was arrested in Marsta, 40km (25 miles) north of Stockholm.
"We have investigated several people this evening, who we found interesting in one way or another, and recently we arrested someone we are very interested in," said police investigator Jan Evensson, referring to the Marsta arrest.
He is being held on suspicion of committing a terrorist crime, the state prosecutor's office said, and is in prolonged detention, according to a police website.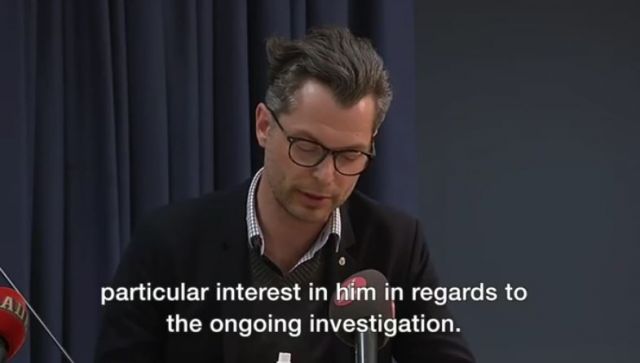 Märsta is a suburb of Metropolitan Stockholm, a locality and the seat of Sigtuna Municipality, Stockholm County, Sweden with 27,034 inhabitants in 2015. The town is situated close to Stockholm's main international airport, Arlanda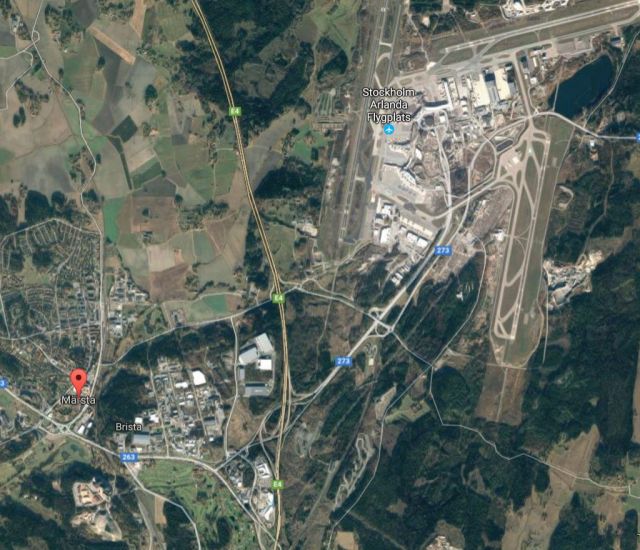 Swedish Prime Minister Stefan Lofven has called it a terrorist attack. In the attack more than a dozen people were injured. The incident resulted in tightened border control at the the prime minister's request.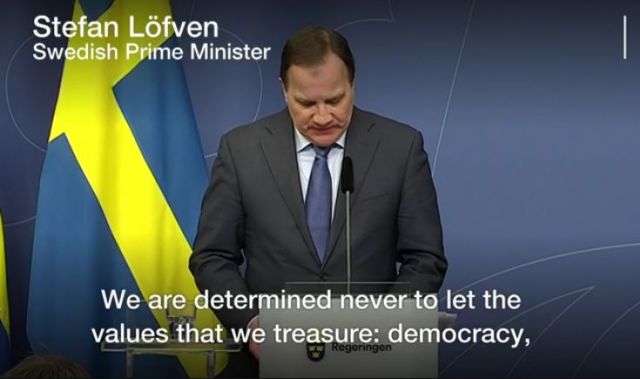 Location of the second arrest was Hjulsta.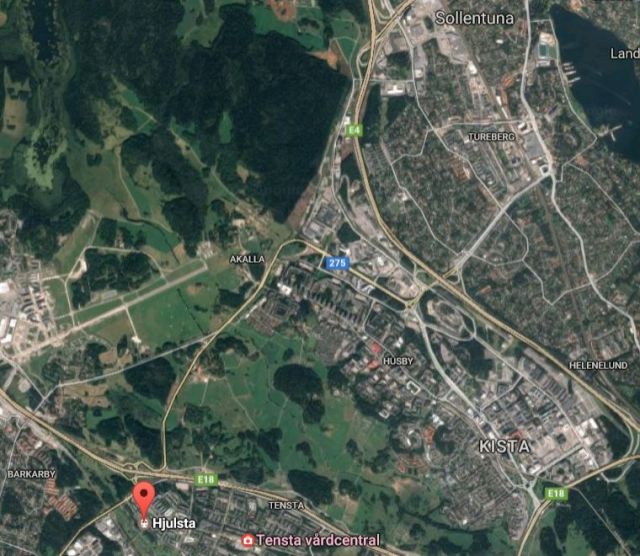 "Tensta and Hjulsta are two similar suburbs bordering Rinkeby. Such suburbs can be quite dangerous for ethnic Swedes and other white people, because local immigrant youth gangs often target white people who are walking alone. Crime rates are relatively high in these areas. Tensta:" (Source: http://www.skyscrapercity.com/showthread.php?t=1022903)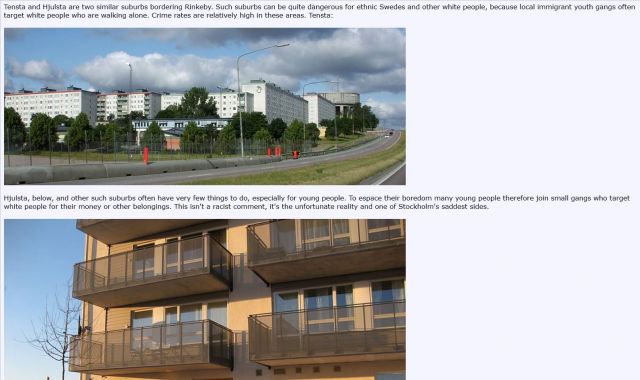 "Hjulsta, and other such suburbs often have very few things to do, especially for young people. To escape their boredom many young people therefore join small gangs who target white people for their money or other belongings. This isn't a racist comment, it's the unfortunate reality and one of Stockholm's saddest sides."
(Source: http://www.skyscrapercity.com/showthread.php?t=1022903)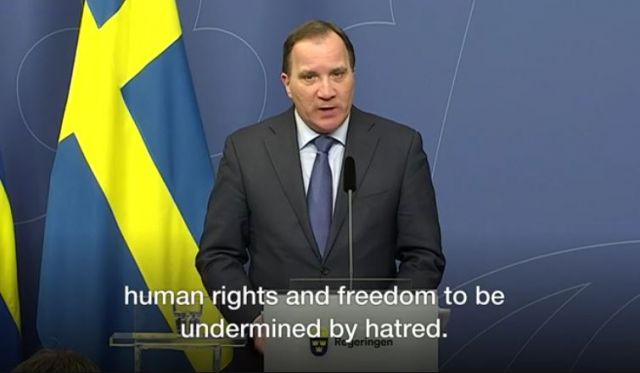 Last Friday, the lorry crashed into the front of Ahlens department store in the middle of the afternoon on Drottninggatan (Queen Street), one of the city's major pedestrian thoroughfares. The beer company that owns the vehicle said it was hijacked outside a nearby restaurant, where it was making a delivery.
Emergency services worked late into the night. Central Stockholm was in lockdown after the incident. In the immediate aftermath, shoppers took refuge in nearby buildings for hours, waiting for the area to be secured.
The central station, which is near the Ahlens store, was evacuated. The metro, central roads and various bus lines were also shut. City authorities made several spaces, including a number of schools, available as temporary accommodation for those who could not get home because of transport disruptions.