A private limited company is the one that has minimum two members and maximum two hundred. It has a limited liability of members, but with many characteristics of a partnership firm. Benefits of a private limited company registration include flexibility, great capital combination of diversified abilities as well as the benefits of limited liability like legal entity and greater stability. Precisely, it can be said that a private limited firm stands between a partnership and public company.
Distinctive features of such a company can be its name, management, number of directors, shares, formation, number of members etc. It is mandatory to mention the maximum number of directors in the Articles of Association. In terms of privileges and exemptions, the Companies Act has drawn a distinctive line between a privately owned independent firm and a private company that is subsidiary to any public company.
Private limited company registration in India is a hassle-free process with the following steps:
DIN (Director Identification Number) and digital signature certificate (DSC)
DIN or Unique Identification Number is allotted to a director of a company or an individual who is to be appointed as a director by the Central Government. An application for DIN can be filled online as well as offline. Some documents are required for this:
Photographs

Proof of identity

Proof of residence

Verification

Sign using digital signature

Upload the form on MCA21 portal

Fee payment
One of the directors must have a DSC, which can be issued by any one of the licensed Certifying Authority.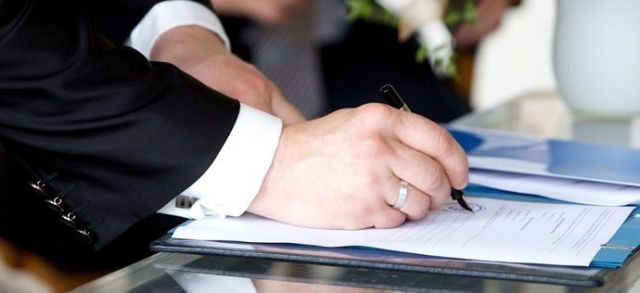 Selection of name
Next step in the registration of a Private Limited company is selection of name and approval for the same from the Registrar of Companies from the state. Application for selection of name can be filed by logging in to MCA site and filing eForm-1A online.
Preparation of Memorandum & Articles of Association
MoA or Memorandum of Association sets out the constitution of the company. AoA or Articles of Association includes the rules and regulations of the company.
Filing of documents and receipt of certificate of association
The application for formation of a private limited firm other than One Person Company can be made online by filing e-Forms INC-7 and INC-2 with necessary documents. After successful review process, Certificate of Incorporation can be obtained. Business can be started only after receiving this certificate.
Benefits of private limited company registration in India:
After registration, a company becomes a legal entity with wide legal capacity and incur debts as well. And, the company has no liability to the creditors for these debts.
It means the company is liable only to a limited amount of debts.
After registration, a company becomes a juristic person and can acquire or own a property as well.
Shares of a company can be transferred by a shareholder.
Being a legal entity, the company is unaffected by the death of any of its members.
After registration, a company enjoys better opportunities for borrowing of funds.