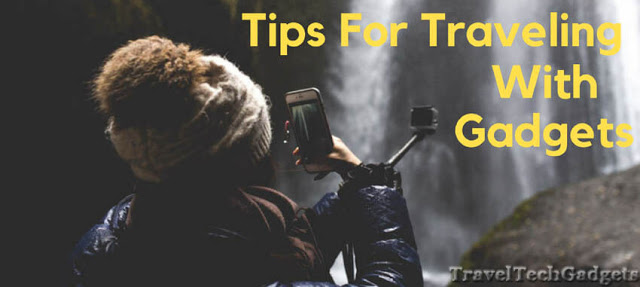 5 Tips for Traveling with Tech Gadgets
1. Pack Light
How much technology do you need to lug along with you? It's heavy. It might get damaged. Or stolen. Before you load your laptop, tablet, phone, and camera, think about what you'll be doing with all that gear on your trip. A phone and tablet might be more than adequate for some of the trips. Especially if you are planning to do more leisure than work. And if you're not planning on doing a lot reading, maybe just a Kindle is all you need instead of a laptop.
2. Copy Your Itinerary To The Cloud
This has long been a favorite tip of mine: Use Dropbox, Google Drive, or a similar service, to keep your flight plans, rental car reservations, and any other travel documents conveniently in one folder. Most of these services also allow you to make the documents accessible offline, so you can open them up anytime even without WiFi.
3. Find Free Wi-Fi
Many hotels and airports provide free wireless Internet access these days. Your mobile provider may also provide WiFi.access at strategic locations. While it is great to have access to an online connection while traveling, you need to make sure that the information you look up on your device is secure while on public access. One way to do so is to hide it behind a VPN (Virtual Private Network). We recently signed up with PIA's VPN service which encrypts the connection and it becomes secure and anonymous while browsing the Internet. Stay safe on public WiFi
4. Stay Safe
Besides staying safe while online during your trip, also keep your gadgets safe and sound while you are out exploring. Utilize the safe in your hotel to store your laptop, passport, money, and other important documents and devices when you don't need them. Use the nondescript bag, such as the Lowepro Sling, to transport your gadgets so that others would not know what is exactly in your pack.
5. Charge Before You Go
Low battery?! Don't get stuck with unusable devices, make sure you have a full charge on all your electronics by charging up your mobile devices before leaving for a trip. Another reason to make sure your gadgets are charged are the airport checkpoints: Charge Your Gadget Before You Travel, Or Else
Long trip or glued to your device? Pack a portable battery bank, such as Anker Astro 5200mAh Candy bar, or mobile charger in your carry-on bag so you can keep working (or playing) throughout the flight.
Did you know? Your phone might be compromised if you plug into a public outlet. It may be a jacked outlet that has been hacked and leaves your phone vulnerable because your USB cable is designed to transmit data, even when you might not want it to. Hackers can see your photos, texts, emails, and potentially anything else on your phone. They might even be able to access your camera and keyboard. Solution: Carry a portable battery.
6. Don't Get Caught Roaming
Keep your phone on airplane mode to avoid draining the battery on a flight and racking up high charges: 7 Cool & Useful Things You Can Do With Airplane Mode
If you're globetrotting, be careful of enabling international data and roaming cell service so you don't get stuck paying unexpected fees or extra charges on your phone bill when you return.
7. Protect The Gadgets
Share those photos, make your friends jealous! But don't forget sun, sand, and surf doesn't mix well with electronics. Protect your phone from the elements with a cover, screen protector, and even waterproof bags.
LifeProof offers waterproof, dirt proof, snow proof, and shock proof cases for tablets and smartphones. Seashell has cases for your digital cameras and smartphones that you can take diving.
Try Amazon Music Unlimited 30-Day Free Trial
DJI Osmo Mobile Silver – Turn Your Phone into a Smart Motion Camera, Now $299.
Get 15% OFF NOCO Genius Multipurpose Chargers. Perfect For All Vehicles. Shop Now.
Get huge discount on Family Travel Deals! Book now and get extra $15 off with Coupon Code – TLFMT15.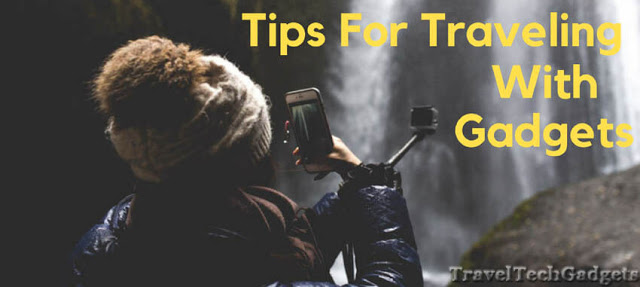 Sound-off: What do you think? Let us know below
If you found this page useful in your gadget search, please recommend us:
Travel Tech Gadgets-the go to place for travel gadgets prior to traveling anywhere and everywhere. About
Source:
http://www.traveltechgadgets.com/2017/02/5-tips-for-traveling-with-tech-gadgets.html