Story Views


Now:
Last Hour:
Last 24 Hours:
Total:
Umrah Ramadan 2016 : Masjid Quba
Friday, March 3, 2017 22:34
% of readers think this story is Fact. Add your two cents.

Rara is an engineer by profession, a traveler by heart, a marathon runner by dreams and a certified scuba diver. She also blogs at http://muncity.blogspot.com
On our third day in Madinah, we were brought for Ziarah Luar which consisted of visits to Masjid Quba, Kurma market and Jabal Uhud.
Masjid Quba is situated on the outskirts of Madinah, to the south of Masjid Nabawi. It is one of the oldest mosque in the world. Its first stones were positioned by the Prophet Muhammad (PBUH) himself on his emigration from Makkah to Madinah, and later completed by his companions.
The mosque has undergone several renovations and the modern day Masjid Quba is now the second largest mosque in Madinah. It has been expanded to accommodate more than 20,000 worshipers.
The Prophet used to go there every Saturday and prayed two rakaats. He advised others to do the same, saying,
Whoever goes to Masjid Quba with wudhu' from home and prays 2 rakaats, will be rewarded the reward of an Umrah.
So we took wudhu' at the hotel, and started our ziarah day with visit to Masjid Quba.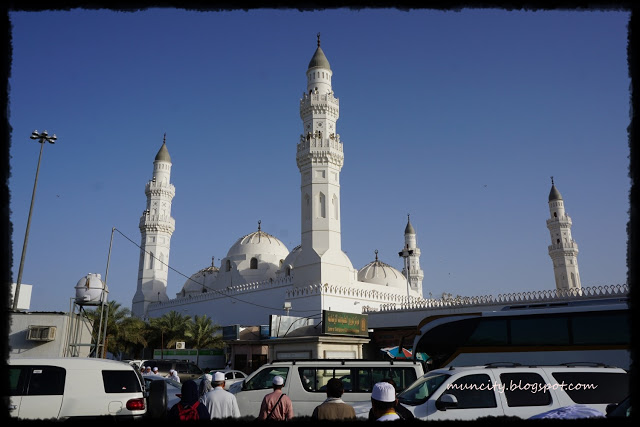 from the parking area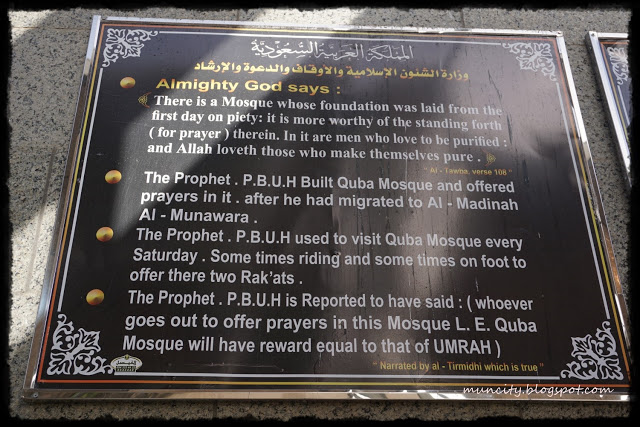 sign on Masjid Quba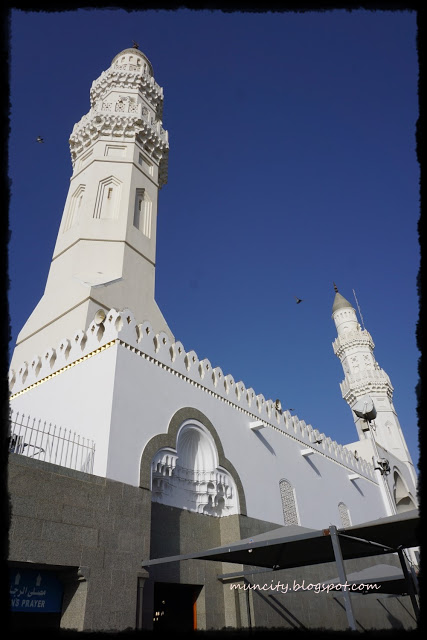 the minarets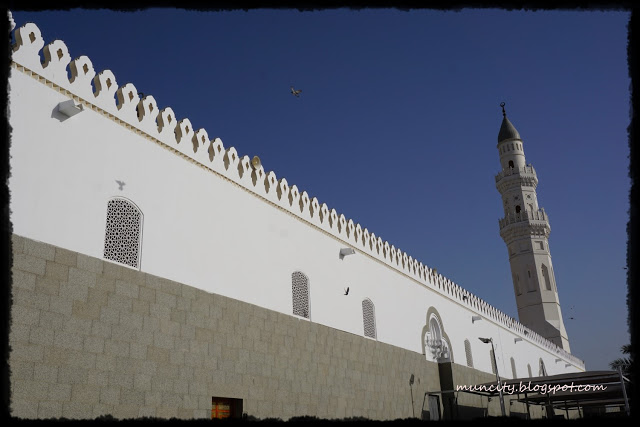 Source:
http://muncity.blogspot.com/2017/03/umrah-ramadan-2016-masjid-quba.html