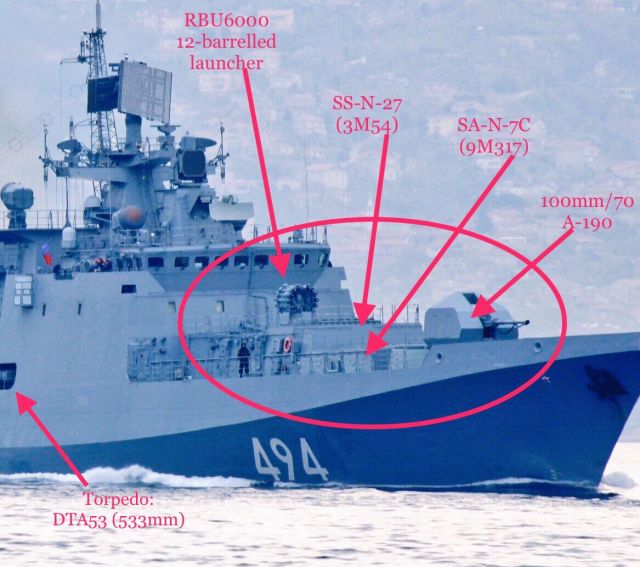 The Russian warship entered the eastern Mediterranean on Friday and is heading towards the area where two US Navy destroyers hit rocket strikes against Syria.
According to the representative of the US Department of Defense, the Russian frigate Admiral Grigorovich RFS-494 passed the Bosporus Strait several hours ago.
The Russian warship is now in the eastern Mediterranean and is moving rapidly towards the US warship.
Admiral Grigorovich is armed with cruise missiles "Caliber".
It also became known that on Friday, one of the US destroyers, who launched missiles in Syria, headed in an unknown direction to rearm.
According to the insider from the Pentagon, the captains of American ships were ordered to "act on the situation" with regard to the approaching Russian frigate.
"Admiral Grigorovich" passes the Bosphorus: http://syria.liveuamap.com/en/2017/7-april-russian-navy-frigate-admiral-grigorovich-transits