Original article on OddityCentral.com – a blog on oddities and wacky news http://www.odditycentral.com/
Bryan Ray, a 31-year-old man from Los Angeles, California, is so obsessed with pop superstar Britney Spears that he has spent $80,000 over the last 14 years to look like her.
Ray says he knew there's was something special about Britney the first time he saw her. The look, her voice and her choreography were "the perfect package" for him and he knew he wanted to be like her. So at age 17, when the dentist designing his veneers asked him which celebrity smile he wanted to base his on, he answered almost instantly. But that was only the beginning of Ray's transformation, as over the last 14 years, he has had over 90 cosmetic surgeries to make himself look more like his idol.
"So many people refer to me as 'Britney' and for a very long time friends have greeted me with the infamous quote 'It's Britney, bitch!' from her song 'Gimme More', which I absolutely love," Bryan proudly says. "Britney will always be one of my biggest inspirations. I love that she was the biggest star in the world, went through an incredibly hard time and came out on top."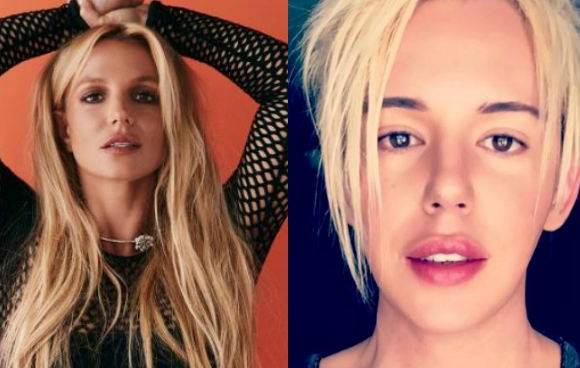 Source:
http://www.odditycentral.com/news/man-spent-over-80000-on-plastic-surgery-to-look-like-britney-spears.html