Original article on OddityCentral.com – a blog on oddities and wacky news http://www.odditycentral.com/
It's hard to imagine why anyone would voluntarily infect themselves with one of the deadliest viruses in human existence, but for "Los Frikis" – a Cuban punk community living under the regime of Fidel Castro during the 80s and 90s – injecting themselves with HIV-infected syringes was the easiest way to escape persecution and police harassment.
Los Frikis, the name than became synonymous with punks, metalheads and pretty much anyone who didn't fit in with mainstream Cuban society, came together during the late 1980's. Their music, dressing style and culture were influenced by that of similar communities in the United States and other European countries, something that didn't sit well with Fidel Castro's communist regime. Most of the bands also sang in English, which only made things worse for Frikis in general. Although the language was purely an aesthetic choice, speaking English in those days was considered a huge no-no.
Breaking social norms was a risky affair in 1980s Cuba, and the Frikis paid a high price for it. Many of them were rejected by their families, harassed, arrested and forced to do manual labor for their "crimes". Los Frikis would meet in safehouses located in run-down areas, but other than that they didn't have many places where they felt accepted. Tired of the constant persecution, many of them  took up a form of protest that can only be described as extreme – infecting themselves with HIV by injecting the blood of their sick friends into their veins.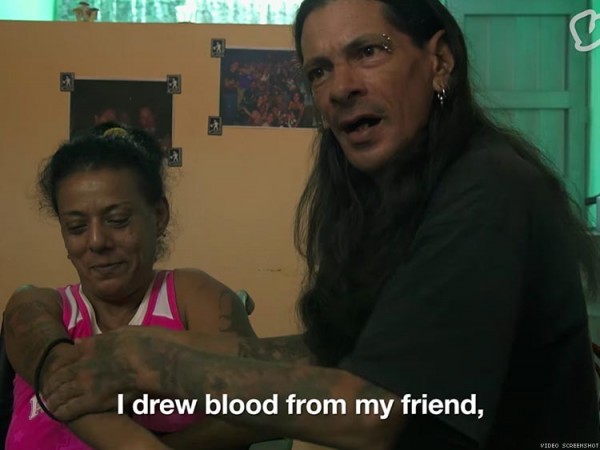 Source:
http://www.odditycentral.com/news/the-shocking-story-of-a-cuban-community-who-chose-to-infect-themselves-with-hiv-to-escape-persecution.html