A rare UFO-like 'fog dome' has been captured by a local Hannah Blandford near Tremeirchion in North Wales on at 8 am on November 2, 2016.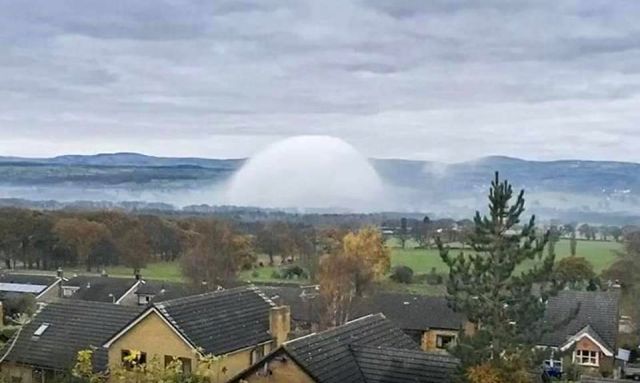 'I couldn't believe how perfectly dome shaped it was, it looked amazing, so I had to take a photo she said to the Dailymail.
I'd never seen anything like it before, it was really quite special. I watched it for about 10 minutes and then the dome started to flatten and it looked like very thick low lying cloud. It spread out across 12 fields and covered a huge area.
Cold weather alerts have been issued for much of the UK as temperatures plummet to -4 °C on the coldest weekend of the season.
Thanks http://ufosightingshotspot.blogspot.com/
Most people who use social media have figured out that Facebook and Google are in cahoots with the government. For those who are well aware of the issues, it's high time you switched over to Seen.life.
Seen.life is a website that is similar to Facebook but without all the censorship. Firearm friendly, you may buy sell or trade anything allowed by site TOS rules.
Check out more contributions by Jeffery Pritchett ranging from UFO to Bigfoot to Paranormal to Prophecy