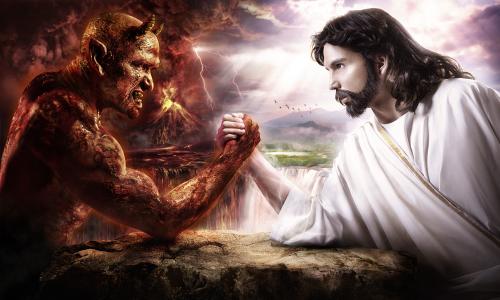 The biblical account of what is happening today is the truth, you are willing to search down as many other routes as you like i only ask is you deeply research the Bible! (King James Version 1611 to be exact). This Blog's purpose is to save people to the Lord Jesus Christ who is our only chance at heaven and also educate warn and prepare people for the great times of tribulation we have ahead, Please look through our blogs, share.
9/11 Was More than JUST an Inside Job
May God Bless you Team
The 9/11 False Flag staged terror event, is the truth most people who are "awake" come to not long into the journey of awakening, but this event was a LOT more than just a way to start the wars in Afghanistan, and get the oil and opium, and even more than just a way to begin the slow taking of Americans rights.
Rich devil worshipping Freemasons and Skull and Bones Satanic Society members, knew all along what was going to happen on 9/11, the date their secret Illuminati group hid in many films for a reason.
When most people find out about it and discover the facts of that day, they can rationally see there is more to the story than were being told, and a deeper look shows it was government inside job.
But it was not just the American Government! it was The Illuminati in control of the American Government! and not long researching into the Illuminati you will come to the truth they are a HIGHLY SATANIC group, yes, they run the world today.
It was ultimately this secret group who plotted the 9/11 events, and when i say it was planned in advance were talking since at least 1953!
The secret Illuminati group control the movies industry as well as everything else, they hid the 9/11 coming attack they had planned in their films and movies.
<< Neo's passport in the 1999 film The Matrix
<< The Simpsons, "The City of New York vs. Homer Simpson" Orig. airdate September 21, 1997 – Subliminally showing 9/11 and the towers.
If you think these are the only 2 pieces of the puzzle your wrong, there is another million pieces of evidence like those 2 examples, for more info on this see SATANIC HOLLYWOOD: 9/11 IN MOVIES FULL http://tinyurl.com/jaas44x
The event was pre-planned WELL in advance…
Looks like two towers, burning, at the top, as if been struck… hmmm
That is an American 20 note, the bill adapted this design in 1969, printed by the Federal Reserve (ILLUMINATI CAPITAL).
Now we know that its been planned for this long, is it really just a random staged terror false flag? or could this SATANIC group have had something more involved in this? well they do indeed, the attack on 9/11 was not only staged terror for wars and to take rights, it was also A SATANIC SACRIFICE, and everyone who lost their life's, was a victim to this group in control of America today.
This is the part where people start backing out and saying i think your looking to much into this, but other way around friend your not looking far enough! the devils prints are all over this, lets have a look at some pictures taken of the smoke bellowing out of the towers after the "sacrifice" took place..

<< Yes these are Demon spirit being manifest at this satanic event

<< All Demons there because this was a specific Satanic Sacrifice, planned well in advance, the entire 9/11 event was a worship to Satan, would Satan be pleased with this? the death of 3000 innocent people? countless wars following? the loss of peoples freedom and the loss of life's everywhere? This event pleased Satan very much.
This is us really having to deal with the reality of our world, we are inhabited by Demons, yes i believe they are the exact same demons who agreed to rebel against God with Satan, and i believe when God cast them down, along with Satan, and Satan deceived Eve in the garden of Eden, i believe the demons, and Satan, will have been reeking havoc on our world since they were cast out like the bible tells us.
All through history civilisations have worshipped different Gods, Sun Gods, etc, but no matter who human beings worshipped, whenever they did worship, was the worship going to God in heaven? no.. well the worship had to be going to somebody? and since these are created deceptions by the devil and his angels, no matter what it was people worshipped, all through history the devil has been receiving praise.
Former Satanist Stephen Dollins is a very interesting man, he was a part of a secret satanic group and was made a high priest of the group, he conducted many Satanic Rituals in his time, and documents it well, with interesting stories and truths, he recalls when demons have been conjured to manifest as humans and in any manifestation they liked! he tells you he is an eye-witness to this, and the account is backed by many other satanists who are unrelated but support similar activities.
He documents that there are fire spirits or fire demons that manifest in smoke or flames, and explains that curses are put on some of the (Illuminati controlled) music industry albums and records, and when burned fire spirits or curses will come out as they burn, if its a cursed album!
Now to take this ex-satanist account into recognition, and you can see him explaining all of that by clicking here. http://tinyurl.com/gsjzwrv