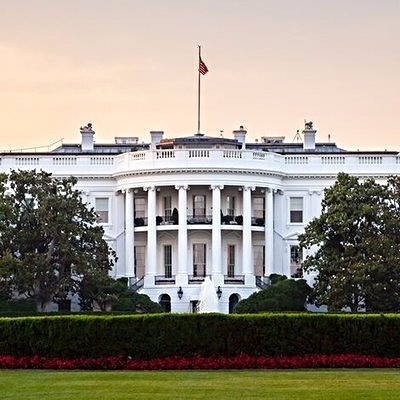 Photo by The White House – "You will find out who really knocked down the World Trade Center" #AskTrump.
On 9/11 the three World Trade Center Towers did NOT come down in a manner compatible with an office fire, crashing plane, jet fuel, or terrorist attack.
All three towers were taken down and demolished quickly, quite purposely and deliberately, and precisely in the exact same manner of perfectly timed-controlled demolitions – the two Twin Towers brought down in approximately nine seconds each, approximately one hour apart, and Building 7 in 6.5 seconds at 5:20 PM.
Explosions ripped a small hole in the Pentagon but no wreckage of a hijacked commercial airliner was ever found at the crash site – "start with the physical evidence".
Calling upon President Trump, my representative, and two senators in congress, to investigate 9/11 to determine WHO and bring to justice THOSE responsible.