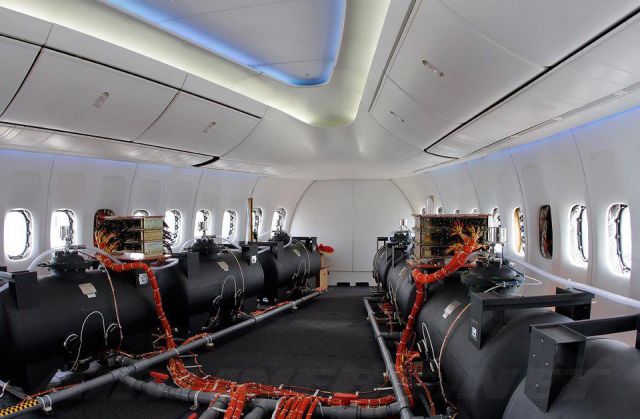 Inside shot of a Chemtrail Airplane?
Chemtrail Tanks? Some argue they are simply "Ballast Barrells", yet they are clearly tanks and hardly represent the inner seating struture of a commercial passenger aircraft, though it is obviously one, though been converted.
Okay, so let's give them the benefit of doubt and say that's what they are; 'Ballast Barrels' – then what are these next airplanes carrying…, ballast my ass!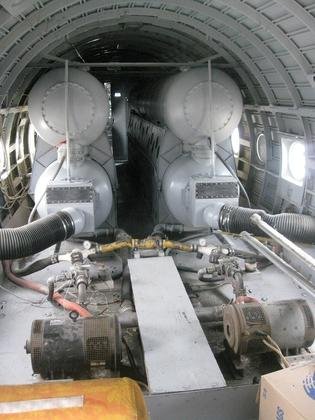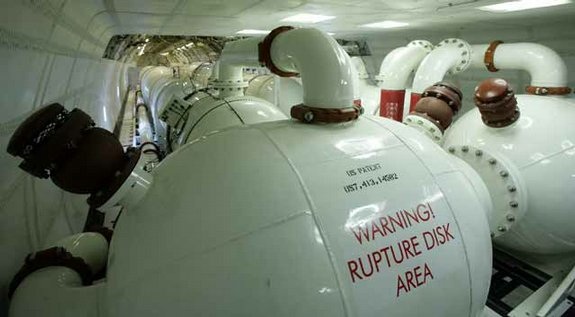 "There is much debate as to why on earth would the elite "spray their own"? – Then to try and understand this, it would help to understand Geo-Enginering & Trans-Humanism. In the below excellent video - around the 1:35 time – there's a good explanation about chemtrails and as to why "they" are doing this to us and 'themselves'!
Whilst many of us live 'in the day', 'the present', there are those working on way in the future and this is very likely what the future will hold.
The Georgia Stones = a population of 500,000,000, the eradication of billions of humans is yet to come to meet this recommendation; – the 'ideal' sustainable population the world should carry and care for in the future." (Source)
Related: The Biggest U.S. Threat - By The End Of 2015
Trans-Humanism / Genetic Modification of all Life / Nano-Technology / HAARP /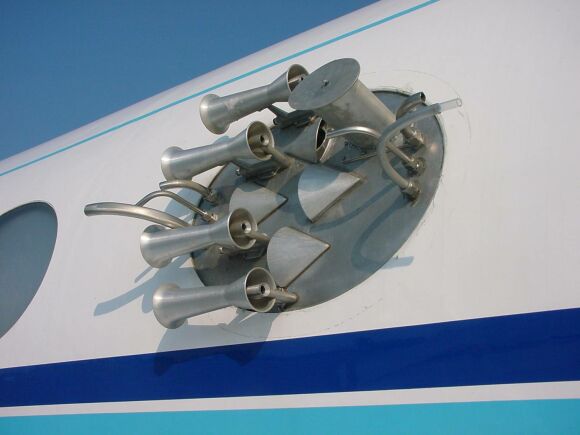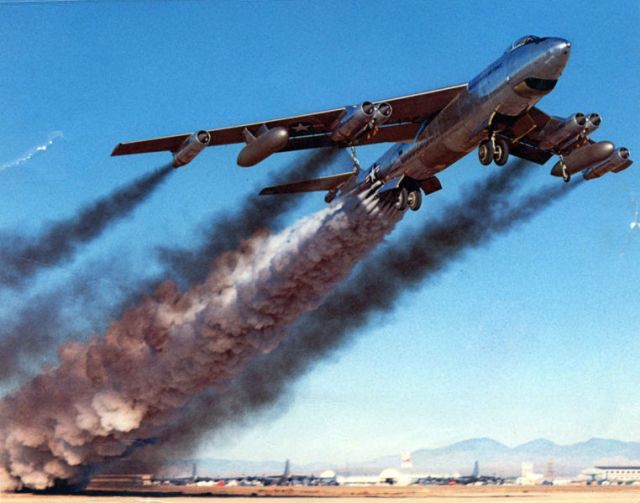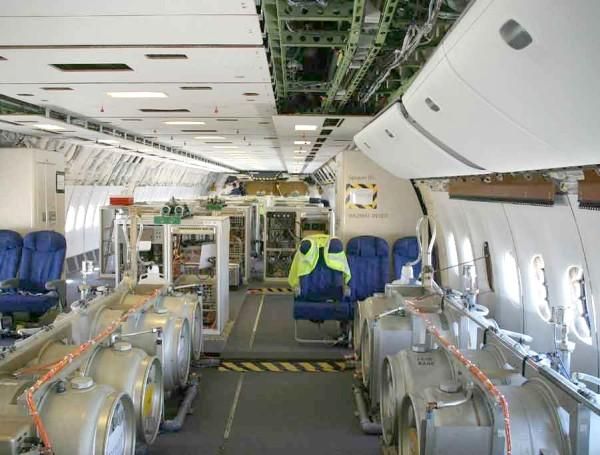 Chemtrails HAARP
How does HAARP play into all this?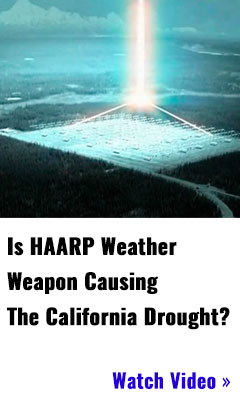 "The HAARP array is based just north of Fairbanks, Alaska. For me to go into HAARP would fill volumes, same as the mountain of evidence for the use of Chemtrails. However, the more you read, see, and hear the facts, you will then be more able to decide for yourself what is right. From my research, I believe that HAARP uses the Aluminium in Chemtrails as an electrical wire. If so, this may be why HAARP can travel the world.
Once trails are laid, the Aluminium could be up there for up to two years. Keep laying the trails, and you keep advancing. We now know that HAARP can cause specific earthquakes and we suspect other ailments to Earth. I say "specific" because HAARP scientists have admitted that energy direction is possible. This energy can be guided to where the operators want a quake.
The US Navy that runs HAARP have stated that, they will own the weather by 2025. It would appear they are well on their way to accomplishing that goal! I wonder, with all the weird weather we are having, are the HAARP people running practice runs? I believe you will find that Chemtrails are more important to the military than merely sun reflection." (Sourc – Zen Gardner)
And H.A.A.R.P. has already been accused of modifying the weather.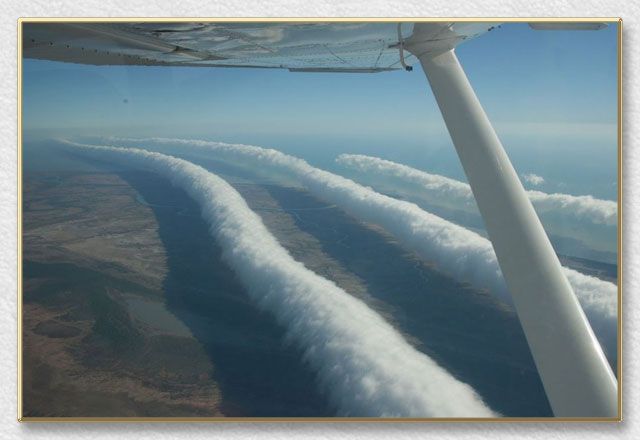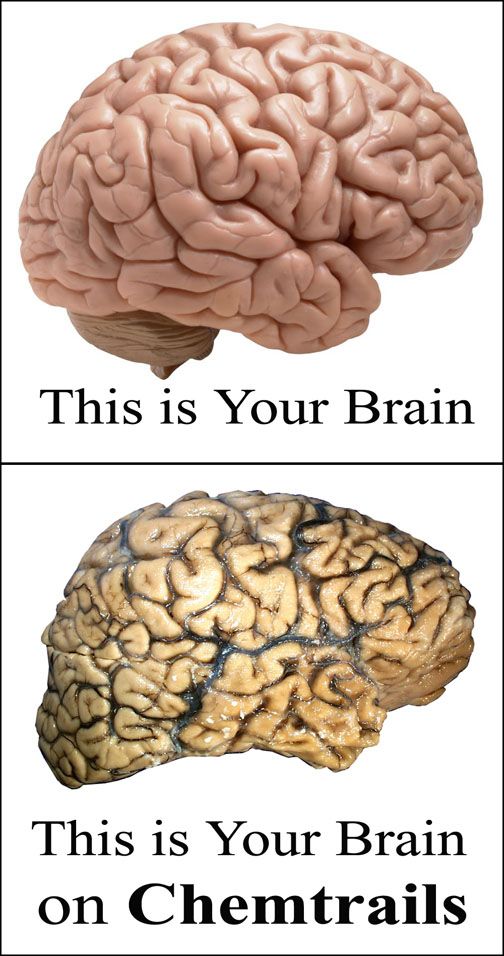 Neurologist Warns Aluminum in Chemtrails Could Cause "Explosive Increase in Neurodegenerative Diseases"
"My major concern is that there is evidence that they are spraying tons of nanosized aluminum compounds. It has been demonstrated in the scientific and medical literature that nanosized particles are infinitely more reactive and induce intense inflammation in a number of tissues. Of special concern is the effect of these nanoparticles on the brain and spinal cord, as a growing list of neurodegenerative diseases, including Alzheimer's dementia, Parkinson's disease, and Lou Gehrig's disease (ALS) are strongly related to exposure to environmental aluminum.
Nanoparticles of aluminum are not only infinitely more inflammatory, they also easily penetrate the brain by a number of routes, including the blood and olfactory nerves (the smell nerves in the nose). Studies have shown that these particles pass along the olfactory neural tracts, which connect directly to the area of the brain that is not only most affected by Alzheimer's disease, but also the earliest affected in the course of the disease. It also has the highest level of brain aluminum in Alzheimer's cases.
Related: This Bug Will Kill Most of the Americans during the Next Crisis. (Video)
The intranasal route of exposure makes spraying of massive amounts of nanoaluminum into the skies especially hazardous, as it will be inhaled by people of all ages, including babies and small children for many hours. We know that older people have the greatest reaction to this airborne aluminum. Because of the nanosizing of the aluminum particles being used, home-filtering systems will not remove the aluminum, thus prolonging exposure, even indoors." (Russell L. Blaylock, M.D.)
What Chemtrails Are Doing To Your Brain (

Russell L. Blaylock, M.D.

)
Related: 10 Threats Americans are Facing This Year
For Non-Believers - Here is your PROOF 100% Real
Related: Analysts Warn that This Cover-up May Even Kickstart World War III (Video)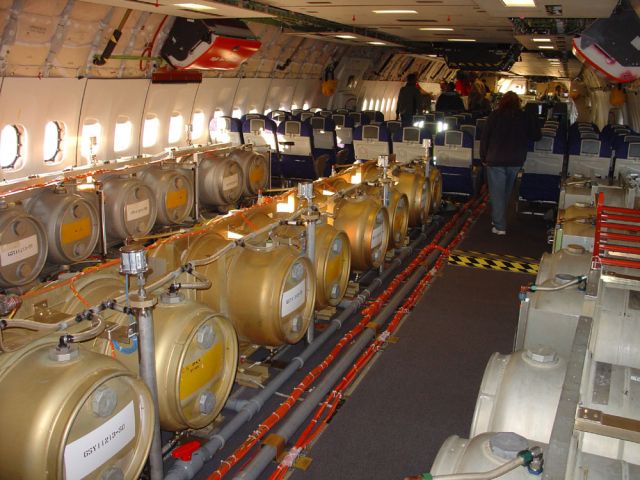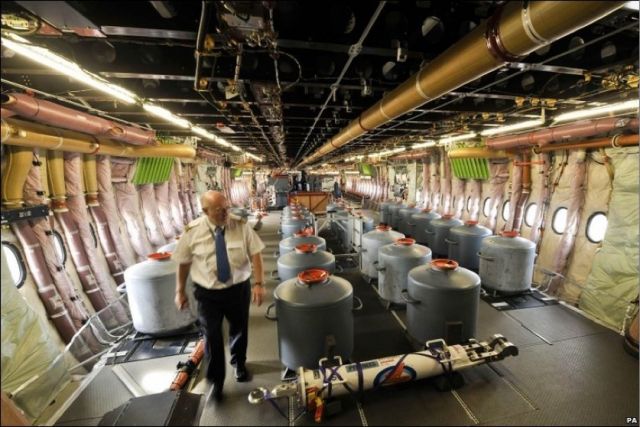 Other Useful Resources:
This Bug Will Kill Most Families During the Next Crisis (Video)
10 Things to Do on the Day The Economy Collapses
Get Ready: We're Going to Face 100 Years Of Mega-Drought !!! (Video)
The Yellowstone Volcano has just Become the World's Largest Ticking Bomb !!!
7 Actions to Take Immediately Following an EMP Strike