CHECK OUT OTHER STORIES BY THE UN-SILENT MAJORITY HERE:
Just last week, another famous astronaut was speaking out on a different topic. In a post by a fellow contributor here at Before it's News titled, Legendary NASA Astronaut Makes a Shocking Declaration That Will Rock the Whole World …. legendary astronaut Story Musgrave talked about the future, and how the Obama administration is doing everything they can to destroy the American space program, NASA. I for one cannto say THAT comes as all that big a shock compared to what Edgar Mitchell just said. Obama seems to be running everything inn which America was once a dominant force into the ground. I still cannot get over the fact Obama retired our entire Space Shuttle Fleet without having a viable alternative to get into space… but forget Obama for now. He's hopeless anyway.
Edgar Mitchell, was a member of the 1971 Apollo 14 mission, and has always been rather outspoken about his belief in aliens, and his experiences in space, but to the best of my knowledge, never to the degree he is talking now. The author of the article below, JASON SILVERSTEIN, implies that Mitchell has gone off the deep end. I'm not so sure I'd rush to judgement. Recently, Mitchell came out and said that during the Cold War, aliens were "attempting to keep us from going to war and helped create peace on Earth," referring to the ongoing conflict between the U.S. and Russia.
If you've never seen the documentary, Aliens on the Moon: The Truth Exposed, the full version is below. Throughout the documentary there are multiple interviews with Buzz Aldrin and Edgar Mitchell. For me to say the film will take your breath away won't do it justice. There is some REALLY crazy stuff the Apollo astronauts caught on film that is in the documentary. The film starts out with Buzz Aldrin, who you'll learn is very tight lipped about the possibility of aliens, and says virtually nothing definitive on the topic when asked. Nonetheless, the film opens with him saying:
"I saw this Illumination that was moving with respect to the starts. Technically it was an unidentified flying object. We were smart enough not to say, 'Uh, Houston, there's a light out there that's following us."
"While Neil and Buzz were on the lunar surface, Neil switched to the medical channel, and spoke directly with the Chief Medical Officer saying, 'They're here, they're parked on the side of the crator, and they're watching us.'"
During the Cold War, aliens were "attempting to keep us from going to war and help create peace on Earth," according to the sixth person to walk on the moon.
This astronaut might have flown off the deep end.
The sixth person to walk on the moon is now claiming aliens visited Earth decades ago to stop the United States and Russia from waging nuclear war.
"My own experience talking to people has made it clear the ETs had been attempting to keep us from going to war and help create peace on Earth," retired NASA astronaut Edgar Mitchell told The Mirror Tuesday.
Citing no empirical evidence or historical record, Mitchell said extraterrestrials made regular visits to our planet to save us from ourselves during the height of the Cold War.
A PILOT'S CLOSE ENCOUNTER WITH A UFO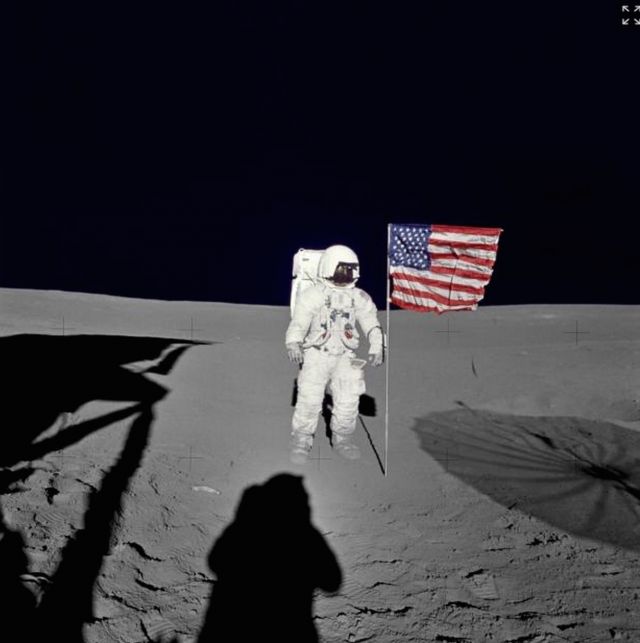 Edgar Mitchell on the moon in 1971 as part of the Apollo 14 mission.
He said "many Air Force officers" told him about working with aliens at missile bases during the height of the Cold War, including NASA's White Sands Test Facility in New Mexico.
"White Sands was a testing ground for atomic weapons — and that's what the extraterrestrials were interested in," he told the British tabloid, just in time for the 70th anniversary of the atomic bombing of Hiroshima.
"They wanted to know about our military capabilities."
The humans working at those facilities said "UFOs were frequently seen overhead and often disabled their missiles," Mitchell said.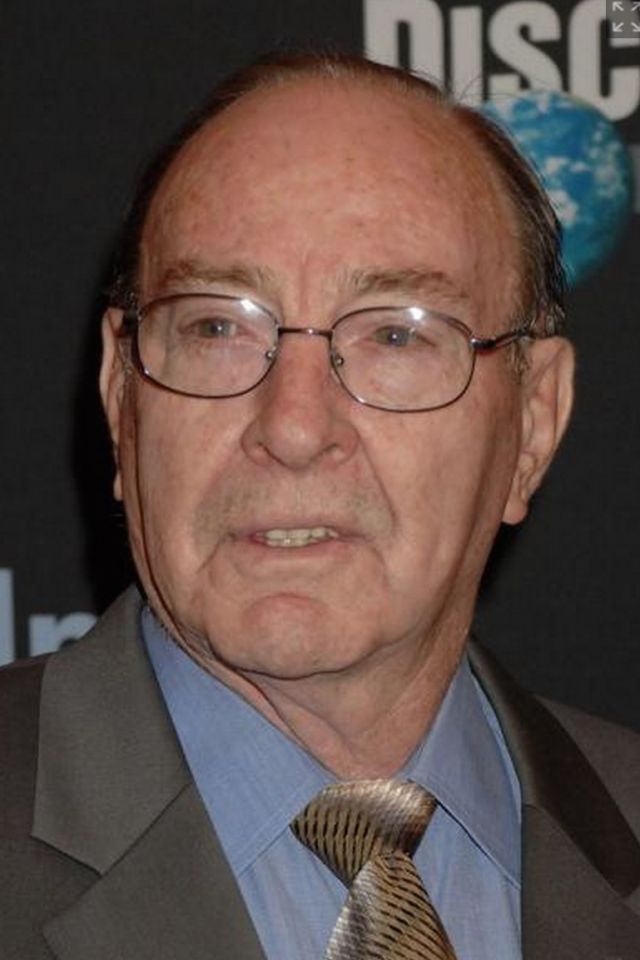 "Other officers from bases on the Pacific coast told me their (test) missiles were frequently shot down by alien spacecraft," he added.
"There was a lot of activity in those days."
NASA did not immediately respond to a request for comment about Mitchell's out-of-this-world claims.
Mitchell, 84, received the Presidential Medal of Freedom in 1970 for an attempted mission to the moon. He set foot there the next year as part of the Apollo 14 mission, becoming the sixth person to do so.
Since that time, though, his work has become increasingly spacey in a different way, with his focus turning to theories about UFOs and government interactions with the Third Kind. Mitchell has been writing and publicly speaking about such stories for decades, but acknowledged in a Q&A last year he has "no way of proving" his claims, calling them "just speculation on my part."
Edgar Mitchell has been talking about UFO and alien theories for decades, despite acknowledging it is "speculation" on his part.
Read the article at NY Daily News here: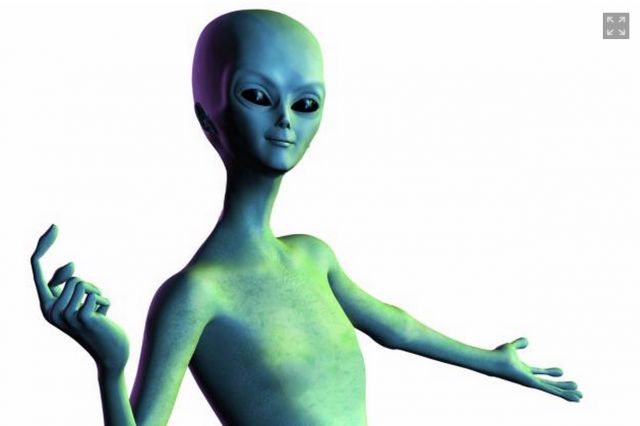 FOR OTHER POSTS ON MYSTERIES IN SPACE:
10 Insane UFO Conspiracy Theories That Might Actually Be True
15 Space Pictures That Will Actually Make You Think
Breaking Video: Crazy HAARP Weather Explosion In Mid Air
HAARP? A UFO? Time Warp? Top Secret Military Experiment? (Video)
Secret Military Spy Plane (TR-3A) Videotaped in Space (Video)
Cloaked UFO Or HAARP? Lights Over Indiana Top Secret or Cosmic?
This "Alien" Discovery is Throwing NASA Into a State of Bewilderment!
Elusive Planet X Caught on Video in the U.S. After Sundown (Video)
13,000 Year Old Satellite Orbiting Earth Sending Radio Signals (Video)
Aliens on the Moon: The Truth Exposed
Possible Alien Structures Spotted on NASA's Image of Ceres
~ THE UN-SILENT MAJORITY ~