CHECK OUT OTHER STORIES BY THE UN-SILENT MAJORITY HERE:
BE SURE TO GO MY PROFILE'S BELOW AT OTHER SOCIAL MEDIA:
FACEBOOK | TWITTER | PINTEREST | STUMBLE UPON | TUMBLER
1. This is what a nebula looks like in visible light versus infrared.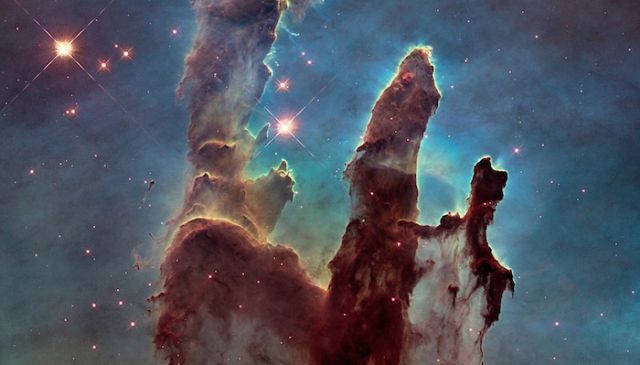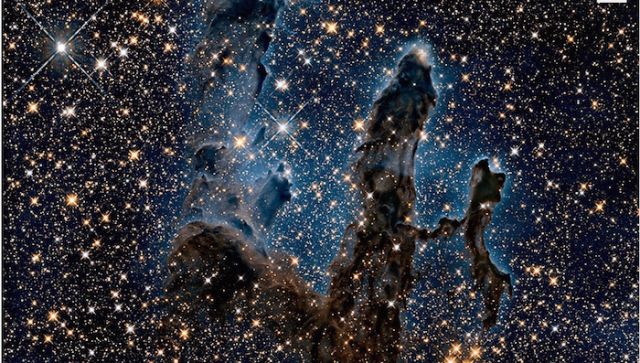 NASA, ESA/Hubble and the Hubble Heritage Team / spacetelescope.org / spacetelescope.org
2. This is the Earth-moon distance to scale.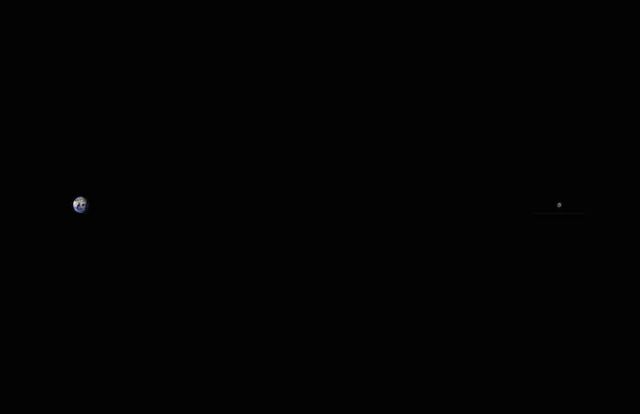 3. This is how thin our atmosphere actually is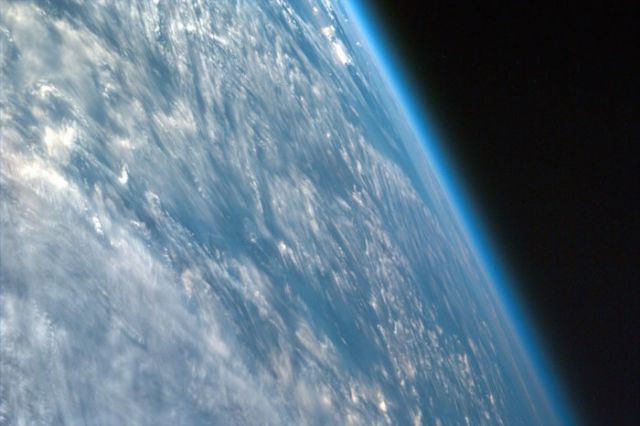 NASA / Via lasp.colorado.edu
There's a reason scientists sometimes refer to it as the thin blue line.
4. This is what a sunset looks like on Mars.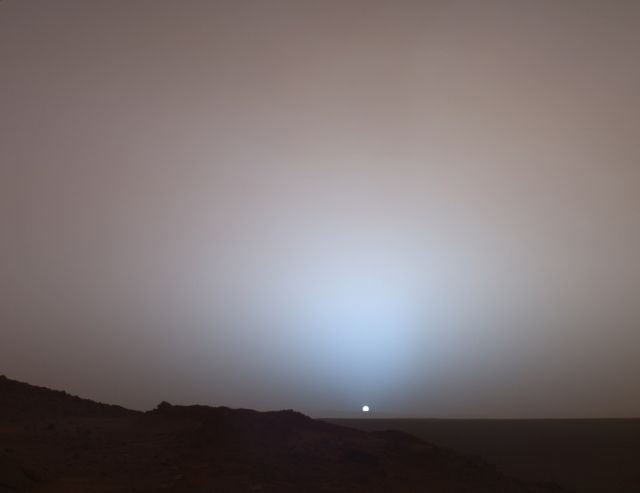 5. For the first astronauts on Mars, Earth will be just a tiny speck in the sky.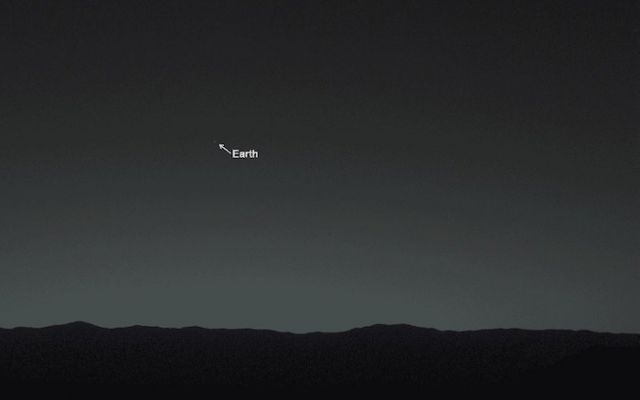 NASA/JPL-Caltech/MSSS/TAMU / Via jpl.nasa.gov
6. This is what it looks like when planets form around a star.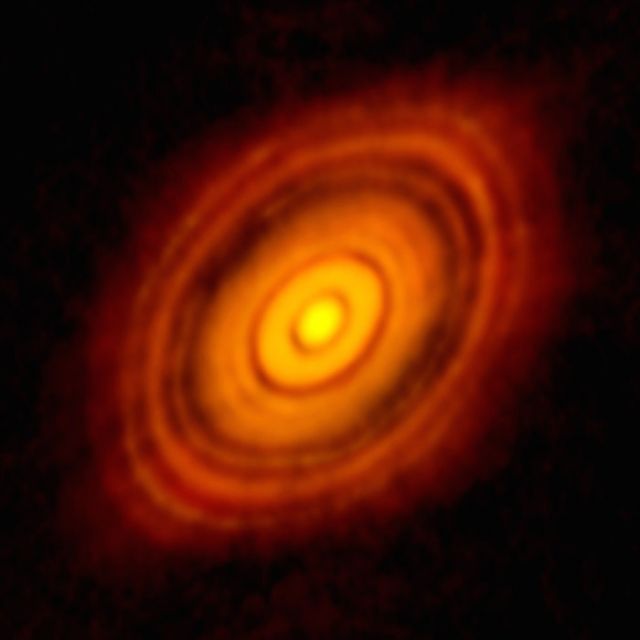 ALMA (NRAO/ESO/NAOJ); C. Brogan, B. Saxton (NRAO/AUI/NSF)
The orange disk that surrounds the star it is made up of dust and gas. The dark bands in the image are where the gas and dust has been swept up by newly formed planet.
7. This picture shows the sun reflecting off the sea on Saturn's moon Titan.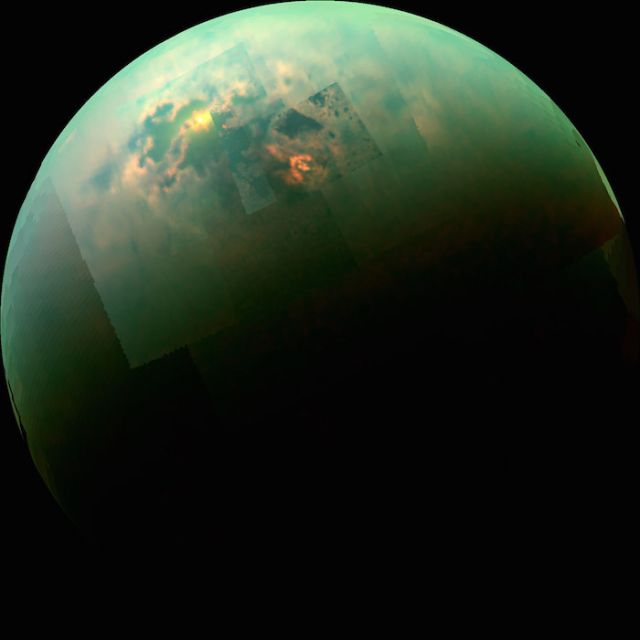 NASA/JPL-Caltech/University of Arizona/University of Idaho / Via jpl.nasa.gov
Yes, some moons have seas.
8. This is what Saturn looks like from the other side, with the sun behind it.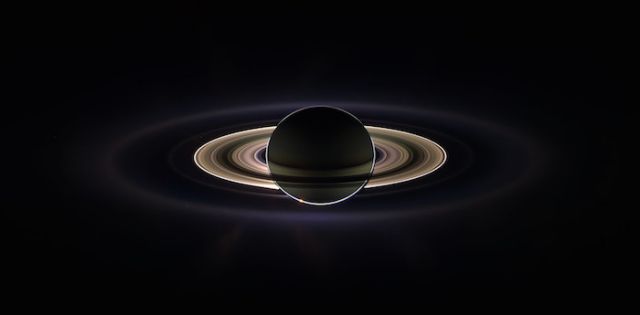 NASA/JPL/Space Science Institute / Via photojournal.jpl.nasa.gov
9. And that tiny dot just inside Saturn's second ring is Earth.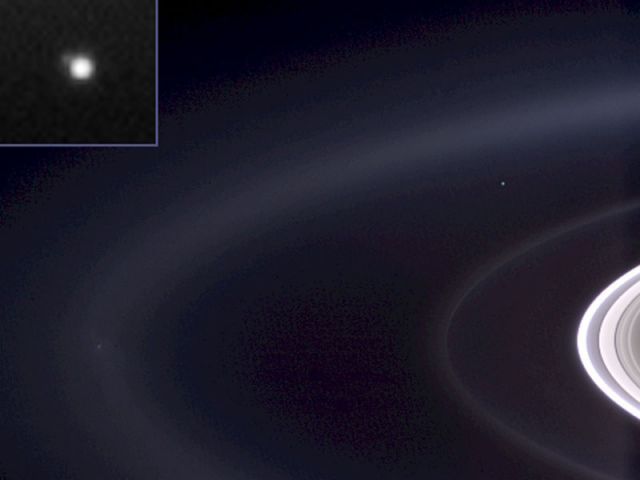 NASA/JPL
To paraphrase Carl Sagan, everyone you've ever loved or hated or even just met once and have no strong opinion on lives on those few pixels.
10. This is the sharpest image the Hubble Space Telescope has ever taken.

NASA, ESA, J. Dalcanton, B.F. Williams, and L.C. Johnson (University of Washington), the PHAT team, and R. Gendler
It's part of our neighbour the Andromeda galaxy. The full size version contains more than a 100 million stars.
11. This is what it looks like when a small galaxy passes behind a bigger spiral one.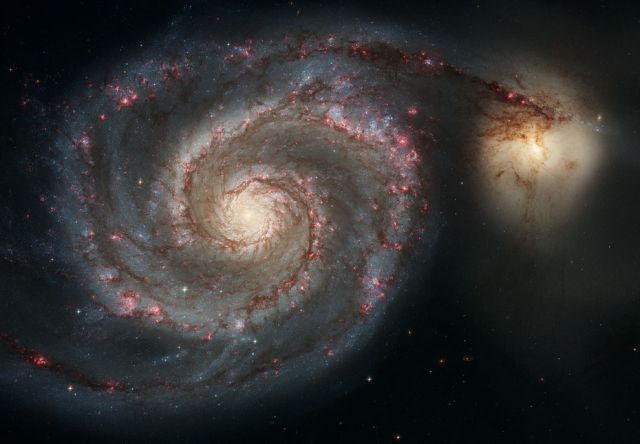 NASA, ESA, S. Beckwith (STScI), and The Hubble Heritage Team STScI/AURA) / Via spacetelescope.org
The encounter has been going on for hundred of million years already.
12. This is what it looks like when two spiral galaxies collide.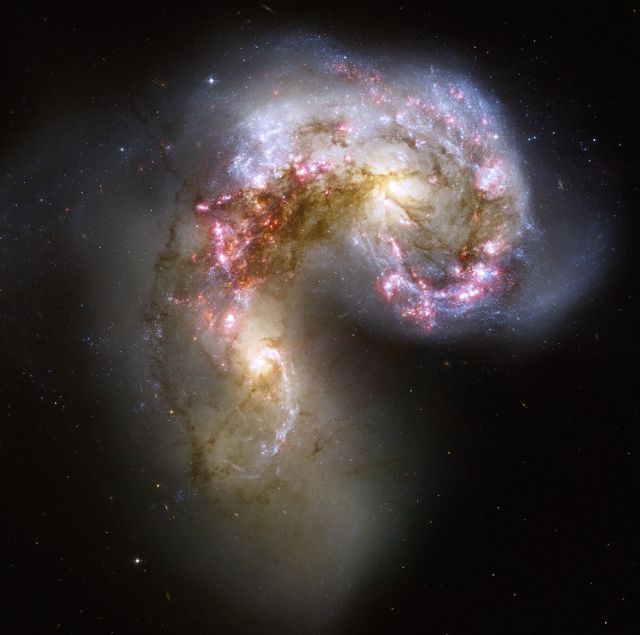 NASA, ESA, and the Hubble Heritage Team (STScI/AURA)-ESA/Hubble Collaboration
Consider it a bit of a preview for when our galaxy the Milky Way merges with our neighboring galaxy Andromeda in billions of years.
13. This is what the south pole of Jupiter looks like.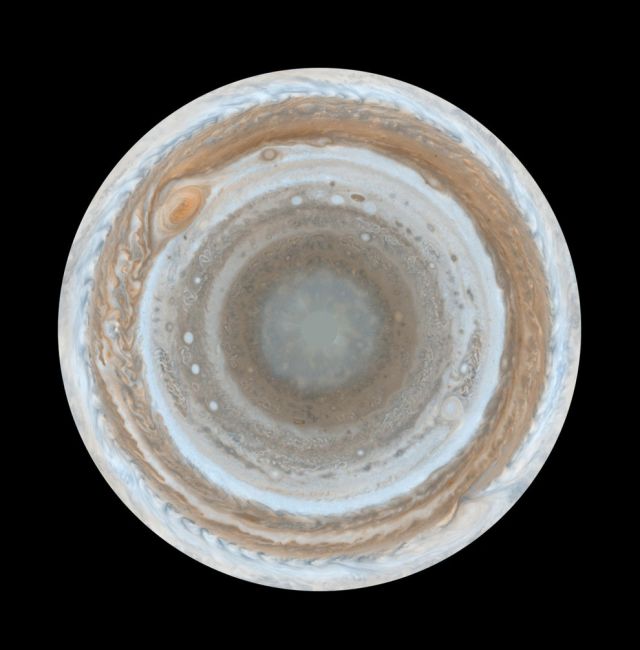 NASA/JPL/Space Science Institute / Via nasa.gov
The map is made up of pictures taken in 2000 by the Cassini spacecraft.
14. This is a tiny patch of the sky, and every speck of light in this image is a galaxy.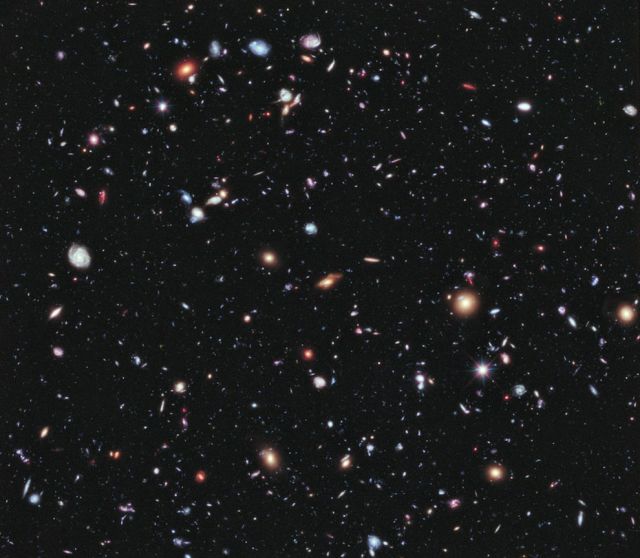 NASA, ESA, G. Illingworth, D. Magee, and P. Oesch (University of California, Santa Cruz), R. Bouwens (Leiden University), and the HUDF09 Team / Via hubblesite.org
(Apart from a few, which are stars – you can tell those apart because there are little spikes of light radiating from them.)
15. This is what a spiral galaxy looks like side on.NASA/ESA / spacetelescope.org / spacetelescope.org
In visible light and in infrared, for good measure. It's called the sombrero galaxy, for obvious reasons.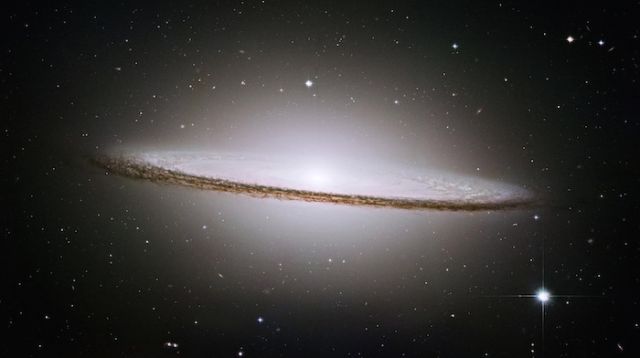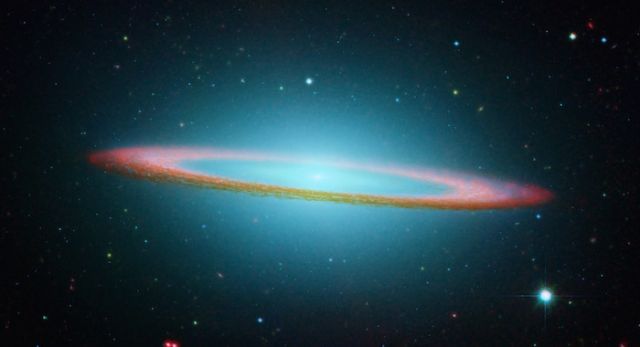 Read the original here at BuzzFeed:
TOTAL RANDOM FUN LISTS:
14 Photos That Prove The World's Going To Hell – #10 is Crazy!
7 Insanely Advanced Weapons History Somehow Forgot About
10 TV Shows That Changed the Course of History
Ten Star Wars Mysteries Stand Alone Films Could Answer
7 Actors Who Really Hated Being In Star Wars
27 Most Shockingly Creepy Pictures on Google Maps With Video
27 Terrible '90s Problems That Kids Today Will Never Understand
57 Wild and Zany Sparsely Known Facts About Major Brand Names We Love
20 Mind Blowing Facts Will Destroy Your Understanding Of Time!
Thirty-one Rare and Interesting Pictures Of the World History
Thirteen Crap-Your-Pants Photos That'll Keep You Out of the Ocean Forever
15 Space Pictures That Will Actually Make You Think
The 8 Most Hazardous Places In The World
Ten Notorious Internet Trolls Who Were Exposed
Ten Amazing Scenes Cut From Your Favorite Movies
FOR OTHER POSTS ON MYSTERIES IN SPACE:
10 Insane UFO Conspiracy Theories That Might Actually Be True
15 Space Pictures That Will Actually Make You Think
Breaking Video: Crazy HAARP Weather Explosion In Mid Air
HAARP? A UFO? Time Warp? Top Secret Military Experiment? (Video)
Secret Military Spy Plane (TR-3A) Videotaped in Space (Video)
Cloaked UFO Or HAARP? Lights Over Indiana Top Secret or Cosmic?
This "Alien" Discovery is Throwing NASA Into a State of Bewilderment!
Elusive Planet X Caught on Video in the U.S. After Sundown (Video)
13,000 Year Old Satellite Orbiting Earth Sending Radio Signals (Video)
Aliens on the Moon: The Truth Exposed
Possible Alien Structures Spotted on NASA's Image of Ceres
CHECK OUT OTHER STORIES BY THE UN-SILENT MAJORITY HERE:
BE SURE TO GO MY PROFILE'S BELOW AT OTHER SOCIAL MEDIA:
FACEBOOK | TWITTER | PINTEREST | STUMBLE UPON | TUMBLER
~ THE UN-SILENT MAJORITY ~