When Americans go to the polls to vote in 2016, there's a chance that 16-year-olds in Washington, D.C. could also be casting their ballots.
On Tuesday, three D.C. City Council members proposed lowering the federal voting age in D.C. from 18 to 16.
Supporters hope the strategy would motivate change in civic participation in the District, where just 38 % of registered voters turned out for the city's last mayoral election.

If the legislation passes, D.C. would not be the first to lower the voting age. In Tacoma Park, Md., the minimum age to vote in municipal elections is 16.
If you ask me, This just goes to show just how slimy and corrupt cabal really are. Just like when they got caught using dead people with the Nobama campaign. Just sayin… Same trick different pack of cards.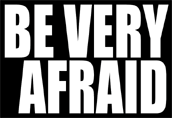 This revelation should scare the living crap out of every American that has an ounce of common sense.
Source:
http://fusionlacedillusions.com/2015/11/09/wait-what-this-revelation-should-scare-the-living-wits-out-of-every-american-16-year-olds-to-vote-for-president-in-2016/