LIFE IS WHERE LOVE AND CONSCIOUSNESS HAVE A VERY DEEP CONVERSATION, AND REALITY IS THE GIFT, FREEDOM = ALL!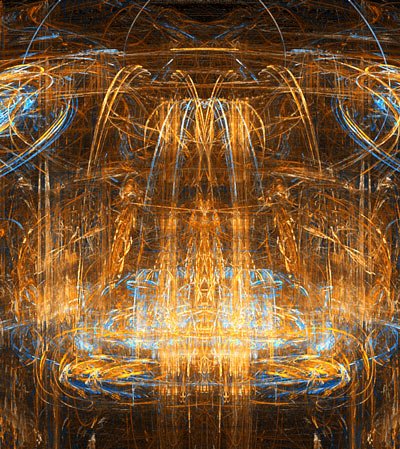 I DIED AND THEN LIFE PICKED ME UP. REALITY SAID "HI".
I SAID, "WOW"
AND "NOW" APPEARED
WHEW, BIG "NOW"!
BIG CHOICE FOR HUMANITY, BE GOD OR AWAKEN TO THE GOD YOU ARE. TIME'S UP!
WOW, MASTER, MAY I CHOOSE GOD?, "YES, MASTER, YOU ARE GOD!"
REALITY IS THE NOW BLOOMIN' INTO CREATION, AND "WOW" IS GOD'S FREEDOM.
HYDROGEN HAS NO CLUE HUMANITY EXISTS, THAT'S REALLY FUNNY.
THE EXISTENCE OF REALITY IS A FUNNY PLACE, EMBRACE REALITY AND YA CHANGE CREATION FOREVER. YEP, REALITY IS CREATION AWAKENING. EQUAL ALL AS ONENESS UNIVERSALLY PRESENT. YEP, NOW IS BRILLIANT!
THE DIFFERENCE BETWEEN CREATION AND NOW IS CONSCIOUSNESS AWAKENING. LOL TO THE DUMB STILL WAITING FOR GEEZ US.
THE "US" SHOWS UP, NOW OCCURS. THEN WATT? LOL
THE UNIVERSES OF LOVE ARE MANY AND ALL = ALL.
THE ALL IN EVERYTHING IS THE NOW OF ETERNITY, BEING PRESENT, TOO.
LIFE IS ALL BASED IN BEING AND WONDER IS THE ALL'S LAUGHTER.
LOVE ASK GOD, "WATT MAKES YOU HAPPY"? GOD ANSWERED, "LOVE" THE REST IS NOW, BEING PRESENT, UNIVERSALLY.
"WOW" WHERE IS NOW? EVERYWHERE!
BREAKING NEWS, "NOW IS EVERYWHERE, GUESS WHERE YOU ARE"?
LOL
THE BODY OF CONSCIOUSNESS IS CREATION, THE AWAKENING ARE THE ONES GIVEN NOW, TO PROSPER EQUALLY, UNIVERSALLY. SPIRIT IS THE FEELING LOVE IS, WHEN AWAKENING IS ALL WE ARE TOGETHER, ALWAYS!
TO BEING, LIFE IS SACRED IN THE BE-CAUSE SACRED IS THE LOVE CREATING NOW, ETERNALLY.
YEP, I AM LOVE = ALL. LOVE IS THE TRUE IN THE YOU WE ALL EMBRACE ALLWAYS
LET NOW BE HAPPY AS LOVE IS THE REALITY.
AFTER ALL, I AM A SPOKES MAN OF LOVE, AS GOD IS ALL, I AM. REALITY COMES TO SHOW THE LIGHT, THE ALL POWERFUL GOD IS HUMAN. YEP, REALITY IS JUST A "NOW" AWAY.
SOON, NOW, NOW SOON, YOU ARE SOON NOW, NOW IS YOU. OH, WOW. NOW IS REALITY.
YOU IN? REALITY IS IN, AS ZEN, THEN WHEN ZEN, TO WOW FOR NOW, AND HOW, TOO.
AS A LIVING HUMAN BEING I REJECT THE BANKSTERS AND THEIR ILLUSION. CREATION IS MY BACK, NOW IS MY REALITY, AND FREEDOM IS THE BEST CHOICE NOW MAKES TO ASSURE ETERNITY IS ALWAYS PRESENT IN THE NOW, WOOOO WHOOO
A CONSCIOUS LIVING UNIVERSE IS WHERE? WOOW, WOOOW!
I AM CREATED OUTA NOW, TO BE THE PRESENT, AWAKENING. YEP, EQUALLY.
I AM VOLUNTEERING FOR THE "GOD SQUAD", ALL LOVE IS, IS A HEART FULL O JOY, AWAKENING. THEN A PARTY O ONE = ALL, NOW. EASY, WRITE!
THE WISE ARE PRESENT IN EVERYWHERE, WE ARE ALL ONE UNIVERSE AWAKENING. THAT'S A "BUMMER" FOR THE BANKSTERS.
LOST IN THEIR NEED TO BE, "IGNORANT", WHEW, WATT = ENERGY, LIFE IS UNIVERSAL ENERGY = ALL.
HUMMMMMMM? THE ONE IS IN THE ALL AND THE ALL IN THE ONE = ALL. YEP, I AM IN, = ALL.
ONE I AM = ALL. NOW LET US PLAY!
WHEW, NOW = ETERNITY, ONE = ONE, ALL IS FREE.
UNIVERSALLY.
CREATION IS WOW TO THE ONES CREATION LOVES. GODS WE ARE IN LOVE, FREE.
BEING = ONE. AWAKENING!
NOW IS NOT A CAPTURING EVENT, JUST A LETTIN' GO!.
SHOCK THE ILLUSION AND NOW IS CONSCIOUSNESS.
WHEN A BEING UNDERSTANDS HYDROGEN, THE VERY VIBRATION CREATES AMAZING THOUGHTS.
CREATION IS READY FOR NOW, AS THE STARS SING THEIR LIGHT TO THE ALL FREELY. AND I BELONG TO THE BAND OF NOW, UNIVERSilly
Hydrogen is like the base note?
YEP, OCTAVE ONE,
ALL ATOMS ARE A BYTE OF CONSCIOUSNESS, THE REALITY IS …. YEP! EQUAL ALL!
BOOM, THE CELESTIAL ONES CALL ME, "AMON RA" FOR A REALITY SPARKED OUTTA HYDROGEN.
SHOULD I SHARE THE REALITY OF NOW WITH EVERYONE? LOL, SHOULD I?
OH, WOW, BIG NOW,
THE REASON CREATION EXISTS, IS TO EXPOSE THE ILLUSION'S LIES! BE PRESENT, GOD IS NOW. WHERE ARE YOU?
I COME FROM A STAR'S GUTS, WHY SHOULD I CARE ABOUT CREATION? LOL
LIFE IS A UNIVERSE BEING PRESENT, DAMN GOD FOR MY LIFE, LOVE GOD FOR MY BEING. SIMPLE WRITE.
FOR ALL MY FAMILY WHO FLEW THESE! LOVE IS BRILLIANT AND BEAUTIFUL: https://www.youtube.com/watch?v=xITLBRkOd2k
WHEN NOW CALLS MY NAME, I SAY, "YEAH!"
CHEERS TO ALL FREEDOM!
PLEASE, EVERYONE GO HOME, BE WITH YOUR FAMILY. LOVE IS THE UNIVERSE, A BEING. AND ALL ARE EQUAL, ALLWAYS, UNIVERSALLY!