Story Views


Now:
Last Hour:
Last 24 Hours:
Total:
Lord Stirling's News Blog EUROPE – SPECIAL REPORT AUSTRALIA REPUBLIC
Sunday, January 24, 2016 20:01
% of readers think this story is Fact. Add your two cents.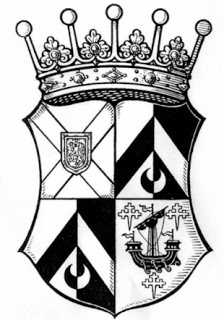 Lord Stirling's News Blog EUROPE
Holy Shroud of Turin
Powerful prayer to St. Michael the Archangel – video ~ link
Pray for Peace

Today's news
report that most senior Australian leaders have signed a statement that Australia should become a republic, in spite of the fact that Australians voted in 1999 to retain the Queen as their Head of State, reflects the fact that I have pointed out before: That the Monarchy needs a more personal and national-level image in the various nations that Her Majesty is Queen of. I have, in the past, suggested that her children and grandchildren be appointed Governor-Generals of the various nations (15 non-UK countries) that the Queen is Queen of. I have also recommended that all grandchildren of the Monarch be at least princes/princesses of the rank of Highness (which was used until early in the 20th Century for lessor royals), to enlarge the number of princes and princesses that would be available for this role.
Having a member of the Royal Family in-country would help to tie the people to their Monarch and to the Commonwealth. In the case of Australia, I have, in the past, recommended that the Queen be made the Empress of Australia. The reasons for this are twofold. Australia is the only nation on Earth that is an entire continent; it is also a nation that is feeling its own in the Pacific and becoming aware of its geo-political importance. The Queen's late father and his ancestors going back to Queen Victoria were Emperors/Empresses of India, which at the time included the modern states of India, Pakistan and Bangladesh and constituted the Indian Sub-Continent.
Having a Empress or Emperor is a bit more impressive and unique (there is only one other Emperor on Earth today, the Emperor of Japan) than simply another retired politician or businessman as the mostly honorific President. In Australia, it would help to mark its regional importance.
Tim Earl of Stirling
Source:
http://europebusines.blogspot.com/2016/01/lord-stirlings-news-blog-europe-special_24.html