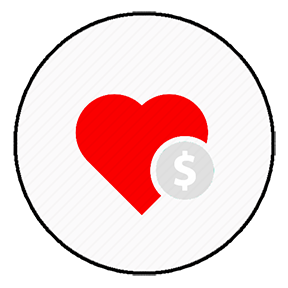 I need some computer supplies and clothes, especially shirts. The shirts I have held off on for months because the amount of weight I loss I have had in the last 18 months, but these tents formerly known as snug t-shirts are giving people the impression I must do arc welding for a living with all the small holes showing up in them.
The euro is very close to being equal to the dollar these days so dollars go a lot farther than they did even 6 months ago, but euros do not buy much with the VAT tax system in Europe, which in Italy is 22%.
The goal is to raise $400-500 for supplies I need for my computer (the DVD drive is hosed now, need to get an external one) and replace these shirts that honestly are on their last legs. Any help would be greatly appreciated. Rent is paid for the next 30 days and food is not an issue. The blog is covering that for now.
The last 3 years have been quite an adjustment in lifestyle money-wise, yet curiously enough I couldn't ask for a more beautiful place to live, nicer people to live with, nor a healthier spot.
I know everyone is going thru similar adjustments around the world as these economies slowly run out of steam each day. Just the tales I hear in my Skype room I see everyone squeaking by.
When I started this journey most people did not believe it was a slavery system in the guise of an economy after all there was the illusion of free enterprise and free will. But now many many people see it for what it is. Especially after 4 years of quantitative easing that only benefitted bankers.
We, and I include all of those who have helped since the end of 2012, have done all this with no budgets other than what we raised one way or another thru the blogs or radio shows. And that is really quite remarkable how much alternative media was able to shift the playing field. Probably the lowest paying thing I ever did, but certainly the most rewarding and absolutely the most educational thing I have ever done. I have learned things that I didn't know existed or were even possible. And that all started when Heather asked Brian Kelly and me "want to have a little fun?"
If you you feel moved to help, click the coffee thing on the right side of the blog it will take you to PayPal. Thank you so much! Love you all!