(Before It's News)
THE MILLENNIUM REPORT
: Reporting the Most Important News in the World Today
A True Patriot Was Murdered by the U.S. Federal Government With Explicit Purpose And Intention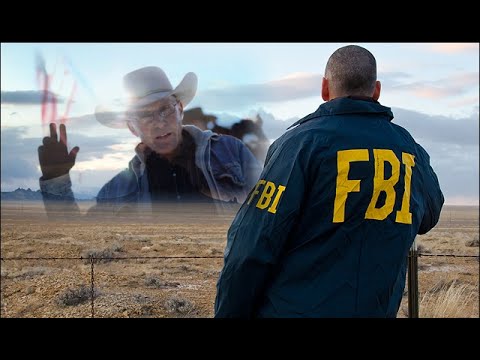 SOTN Editor's Note:
There is a LOT of rumor and innuendo circulating on the Internet regarding the premeditated assassination of LaVoy Finicum. Regardless of the different spurious accounts, it is critical to understand that this government black operation was a meticulously preplanned ambush. Why else would they shoot a man 9 times as he lay on the ground, who had previously had his hands in the air?
LaVoy Finicum: Shot 9 times by the FBI during staged assassination
The explicit purpose of this op was to assassinate LaVoy Finicum and to take the remaining men as political prisoners. In this regard the U.S. Federal Government has succeeded. However, in the process of carrying out the extrajudicial and unlawful execution of LaVoy Finicum, they have created the first martyr of the Freedom Movement 0f 2016.
The First Martyr of the Movement in 2016, The FEDs Arrest Burns Protest Leadership
The following video offers a firsthand account from a witness in the vehicle when LaVoy Finicum was murdered in cold blood. Shawna Cox provides excellent testimony of the assassination and describes exactly what happened before, during and after the government ambush. Case closed! Government "GUILTY" by dint of irrefutable evidence and testimony.
The Ambush and Murder of Robert "LaVoy" Finicum
Every patriot is encouraged to listen to her important portrayal of events. In so doing it becomes clear that they targeted LaVoy from the beginning of the preplanned operation. The hit team had their laser trained on him and all the protesters were doing was driving to a meeting with the county sheriff and conducting their education sessions.
The letter from Ammon Bundy posted in its entirety below is extremely significant as it explains why the protest movement poses such a dire threat to the current governmental tyranny. Bundy makes it clear that the real purpose of the whole endeavor in Burns, Oregon was to educate the American people. Especially by informing the ranch owners and farmers across America who routinely bump up against the BLM, they could be empowered to respond to the illegal government initiatives now plaguing the West.
ARE YOU KIDDING ME… WHEN IS SOMEONE GOING TO STOP THIS PISS-ANT PUNK???
Let's face it, there's nothing scarier to a despotic government than an enlightened and informed citizenry. Hence, the burgeoning, organically grown, Western lands protest movement is Obama's worst nightmare. Their whole Agenda 21 implementation plan will be subverted should this crucial movement gain traction nationwide.
BLM Targets Private Land for Agenda 21
Now the reader knows just how BIG this "war over the land" really is. It doesn't get any bigger that the 2030 Agenda for Sustainable Development. This global initiative represents the final battle between the 1% and the 99%. Although it sounds good on the face of it, it is, at its very core, the ultimate land grab across the entire planet. The following link exposes critical aspects of this ongoing, global implementation plan.
NWO Cabal Pursues Total Dominion Over The Earth's Weather And Natural Resources
Hopefully, Bundy and Hammond and other patriots know the real deal here. This current battle makes David & Goliath look like a walk in the park. And the enemy will only get fiercer and firmer in their future responses to any deviations from the status quo or public provocations.
State of the Nation
February 5, 2016
~~~~~~~~~~~~~~~~~~~~~~~~~~~
~~~~~~~~~~~~~~~~~~~~~~~~~~~

Open Letter from Ammon Bundy

Dear Friends,
Hundreds of people were freely coming into the refuge to get education on their rights. Many group presentations were given each day. On Saturday, the 24th, ten ranchers from Oregon, Nevada, Utah, and Arizona nullified their grazing contracts with the BLM and U.S. Forest Service. On Saturday, the 24th, grand jury administrators from Nebraska and Florida were forming a grand jury to review the abuses in the Hammond case. Tuesday, the 27th, the day LaVoy was killed, we began releasing documents exposing criminal acts by the government. The evening of the 27th, a meeting was scheduled with Grant County residents to give a presentation with those at the refuge. To give their presentation to hundreds of people in the county, including the county Sheriff.
The FBI attacked those who were to give the presentation on the way to this peaceful meeting, leaving hundreds at the meeting with no speakers. On Wednesday, the 28th, a follow up meeting was scheduled with Harney County residents with those at the refuge to finalize actions to claim back lands that were taken by the BLM, U.S. Fish and Wildlife Service, and United States Forest Service. This included plans to take action to begin logging again in Harney County and to restore the thriving economy once known to the Harney County residents. On Thursday evening, the 29th, a meeting was scheduled with Malheur County residents with those at the refuge to give a presentation on the constitution as it pertained to federal limits to land ownership inside the states. This meeting was to occur in Ontario, Oregon. Hundreds were expected to attend. The sheriff's Department also accepted the invitation and was scheduled to attend.
On Friday afternoon, the 30th, residents surrounding Jordan Valley, Oregon, had scheduled a seminar with those at the refuge to come out and inform them of how they can protect themselves from a national monument that is to be signed in by President Obama this year, 2016. This monument is twice the size of Yellowstone, takes up a third of the county's land mass, and will put over 250 ranchers out of business as they know it. Ranchers from Malheur county were scheduled to nullify their contracts with the U.S. Forest Service.
In the following weeks, meetings were scheduled in Wyoming, Montana, Utah, Arizona, Nevada, New Mexico, and the State of Washington. Multiple Skype meetings were also set up throughout the Western U.S. All these meetings were to discuss how they would stand against the unconstitutional land control by the federal government. Those at the refuge collected over 50 testimonies of ranchers who lost their family property to the U.S. Government in Harney and surrounding counties. Hundreds of government documents were compiled by those at the refuge. Many of the documents exposed abusive actions by federal government officials, Judge Grasty, Harney County Sheriff's Department and direct abuses to the Hammond family.
Escalation of force from the FBI, OSP, and the Sheriff's Department incrementally increased as the education from the refuge expanded. Government officials knew that if they did not take forceful preemptive action to stop the expanding the influence of the refuge, many would begin to stand for land rights as protected by the United States Constitution. Make no mistake about it: those that were educating at the refuge and are now suffering in jail at this time are political prisoners.
Those at the refuge never pointed a gun and never pulled a trigger to kill. They chose to educate, giving others the freedom to choose. The government promoted fear and forceful tactics to control and stop this education. And ultimately, they used force by the barrel of the gun.
Please watch the video below.
Sincerely,
Ammon Bundy
2/4/16
Link: https://www.youtube.com/watch?v=w7U0ssZBU4w
Link: To contribute to Ammon's defense:https://www.fundedjustice.com/en/projects/28054-Ammon-Bundy—Legal-Defense-Fund
—This Is Really Why They Assassinated LaVoy Finicum | SOTN: Alternative News & Commentary
__
THE MILLENNIUM REPORT: Reporting the Most Important News in the World Today