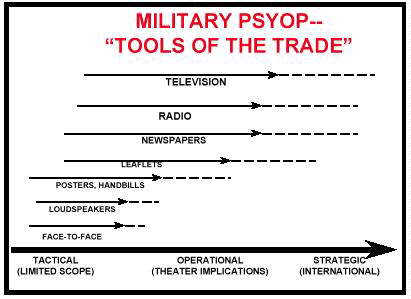 By Deborah Dupré
The Sacramento mass casualty event Sunday links to an organized multi-million dollar program specifically designed to create hateful Americans, that the Guardian detailed last week. The hateful American program is well worth New World Order funds allocated for its over-arching aim: total control. The program targets include both Neo-Nazis and Christians. It is using Donald Trump to galvanize support against people's best interest, in best interest of corporatism, according to the Center for Global Research head Professor Michel Chossudovsky. A powerful military weapon of war, a psychological operation has been deployed, successfully targeting both gullible and angry Americans, dividing the nation.
Donald Trump, Hateful Americans, Mass Casualties
Sunday at California's State Capitol Building in Sacramento, ten people were injured, seven transported to area hospitals, "some with critical trauma stab wounds," the Sacramento Fire Department said. The Injuries resulted from what the fire department called a "mass casualty event."
The Bay Area Independent listed Donald Trump supporter hate group members that planned to attend the rally that turned violent: "the Traditionalist Workers Party, Golden State Skinheads, Blood & Honor, National Socialist Movement and Ku Klux Klan."
The leading white supremacist group behind Sunday's rally was the Traditionalist Workers Party (TWP). The Southern Poverty Law Center describes TWP as a group formed in 2015 as the political wing of the Traditionalist Youth Network, that aims to "indoctrinate high school and college students into white nationalism."
Overt white supremacy is sweeping the U.S.. Former KKK Grand Wizard David Duke is vying to be Trump's running mate, as he recently tweeted and followed up with a Photoshop image (below).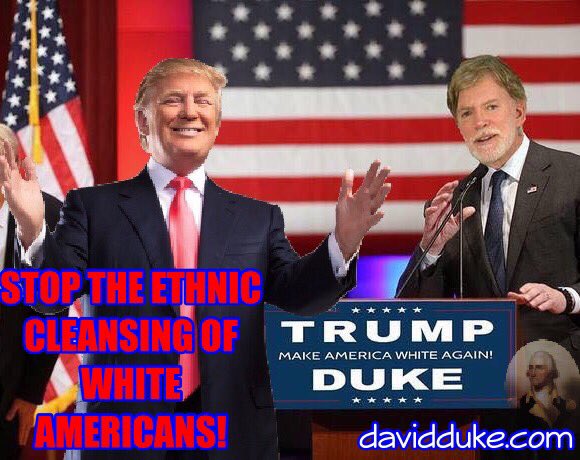 Today, TWP is publicly hailing its "courageous warriors" for sending five antifascist counter protesters to hospital with stab wounds and other injuries. On Twitter, other right-wingers and Trump fans are mocking the "antifa" victims.
"Our 'Sacramento Spartans' Prevail!" the Traditionalist Worker Party TWP declares in a fundraising appeal intended to cover "medical and legal expenses of the men who risked and sacrificed so much today."
TWP views Sunday a big win for their courageous "street fighters" and their "sacred" cause.
Our Golden State Skinhead comrades went up against over ten-to-one odds and won! Regretfully, one of our men was injured and is currently in the hospital, though at least five of the antifa who instigated the violence with their cowardly tactics and improvised weaponry were sent to the hospital. Absolutely all of the credit goes to the Golden State's courageous warriors, proving that proven street fighters are absolutely vital to our sacred cause of defending our White American families.
Pathological Patriotism: Christians, Neo-Nazis Unite in Supporting Trump
American Christians and Neo-Nazis are openly joined at the hip in supporting Trump for president. "I believe God has chosen Donald Trump to be the candidate," is not an unusual sentiment among American Christians, unaware of the millions of dollars spent on an evil campaign to brain wash them into believing this. Racism violates the core of every human right, equality.
Racism definition: the hatred of one person by another — or the belief that another person is less than human — because of skin color, language, customs, place of birth or any factor that supposedly reveals the basic nature of that person.
Most Americans are Christians. Virtues that most Americans espouse, such as "loving thy neighbor as thyself," have become hollow words. If American Christians' Jesus returned today and landed in their country, he would again be misunderstood, feared, persecuted, and crucified, tortured to death. As a dark-skinned Middle Easterner, upon returning today, Jesus would be placed in the innocent Targeted Individual program, subjected to a targeted killing — newspeak for assassinated. The hateful Americans campaign, including instilling a widespread mental condition of Islamophobia, has succeeded as well as Hitler instilled hatred of Jews and Gypsies.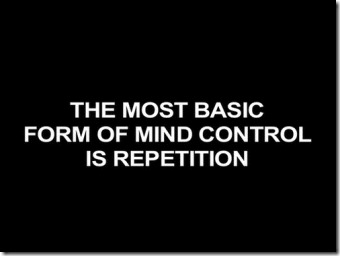 The "Global War on Terrorism" (GWOT) directed against Al Qaeda launched in the wake of 9/11 has evolved into a "full-fledged 'war of religion', a 'holy crusade' directed against the Muslim World, according to Prof. Chossudovsky. He explains the psychological operation (a weapon of war) deployed against Americans:
The rising tide of xenophobia, sparked by the proposed Ground Zero mosque and community center, has all the appearances of a PSYOP (Psychological Operation) which contributes to fomenting hatred against Muslims throughout the Western World.
The objective is to instill fear, rouse and harness citizens' unbending support for the next stage of America's "long war", which consists in waging "humanitarian" aerial attacks on the Islamic Republic of Iran, portrayed by the media as endorsing the terrorists.
While "all Muslims are not terrorists", all terrorist attacks (planned or realized) are reported by the media as being perpetrated by Muslims. (Michel Chossudovsky, America's Holy Crusade against the Muslim World, Global Research, 30 August, 2010)
John Farmer, Senior Council of the 9-11 Commission and Rutgers University Dean of the Law School later documented that the official version of the 9/11 story that created hate toward Muslims was almost entirely untrue because the story was based on false testimonies by the WhiteHouse, CIA, FBI and NORAD. (Read: Conspiracy Fact: 911 Com'n faked and now rejects its official report)
Despite hard evidence, dozens of testimonies, even the U.S.. government official 9/11 commission members stating that no Muslims were involved in 9/11, a powerful covert group professionally manipulated Americans to contract Islamophobia, to become pathological Middle Easterner haters, racists. By December, when Donald Trump called for "a total and complete shutdown of Muslims entering the United States," Neo-Nazis and Christians alike lapped it up.
"The objective is to sustain the illusion that 'America is under attack' and that Muslims across the land are complicit and supportive of 'Islamic terrorism'," writes Chossudovsky. "The demonization of Muslims sustains a global military agenda. Under the American inquisition, Washington has a self-proclaimed holy mandate to extirpate Islam and "spread democracy" throughout the world. (Emphasis added)
"What we are dealing with is an outright and blind acceptance of the structures of power and political authority. America's holy crusade against the Muslim World is an outright criminal act directed against millions of people. It is a war of economic conquest." (Emphasis added)
READ 'Muslim Takeover': Real Threat or NWO Psyop?
Some attempt to justify Trump's proposed Islamophobic policy by comparing the border shutdown to times the U.S. was at war with other nations, ignoring the fact that the U.S. is not legally at war with any Muslim nation. Instead, in imperialist mode, the U.S., under Secretary Hillary Clinton's watch and continuing since then, has and is committing gruesome war crimes against millions of innocent people in the Middle East for financial gain and power – the antipathy of Christian values but central to values of many supposed Christians in the U.S.
Racism is at the core of every US social ill, now supported by right-wing Neo-Nazis and Christians alike. Racism origins in human groups is well established. Scientists elucidate the bases for racism in social evolution. Statistics show racism in the U.S. is far worse than in most countries.
Today's racist holy war is not new, albeit more sophisticated. Throughout U.S. history, Americans have been skillfully manipulated to be racists: to demonize defenseless groups, who serve as both victims and scapegoats. "Whether we are talking about ethnic cleansings, group hatred or retraction of equity laws under the guise that these are unfair, the underlying issue is the same," writes Caleb Rosado of the Department of Urban Studies Eastern University Philadelphia, PA in his article, "The Undergirding Factor is POWER Toward an Understanding of Prejudice and Racism."
"One group, threatened by the perceived loss of power, exercises social, economic and political muscle against the Other to retain privilege by restructuring for social advantage. Such actions and efforts call for an understanding of the basic concepts of prejudice and racism, and how to lessen their destructive effect."
Psychologists concur that at the heart of prejudice are two factors: ignorance and fear — too difficult for mind-controlled Americans to accept. Denial, justification and rationalization automatically kick in among those perceiving themselves as most holy. The PSYOP is working as planned.
"[P]rejudice or "pre-judgment" is based on ignorance," Rosado writes. "Most of what passes for prejudice in society is the result of ignorance of other groups and their way of life and social condition." While social psychologists would concur with Rosado's analysis, they might have been surprised learning that American racism is being deliberately manipulated with a multi-million dollar budget. (Corey Saylor, Funding Islamophobia: $206m went to promoting 'hatred' of American Muslims, The Guardian. June, 2016.)
"According to the Council on American-Islamic Relations (CAIR) and University of California Berkeley's Center for Race and Gender (CRG), some 74 foundations, think tanks, research centers, etc. "contribute in some way to Islamophobia in the US, the primary purpose of which "is to promote prejudice against, or hatred of, Islam and Muslims," head of Global Research, Prof. Chossudovsky states in his article published Tuesday, "The Corporate Funding of Islamophobia, A Multimillion Dollar Operation in Support of Donald Trump."
The core group of hateful people producers, including the Abstraction Fund, Clarion Project, David Horowitz Freedom Center, Middle East Forum, American Freedom Law Center, Center for Security Policy, Investigative Project on Terrorism, Jihad Watch and Act! for America, accessed nearly $206m between 2008 and 2013, according to the new Guardian report.
"Of significance, several of the groups involved are working hand in glove with the Trump election campaign," writes Chossudovsky.
Saylor stated, "The hate that these groups are funding and inciting is having real consequences like attacks on mosques all over the country and new laws discriminating against Muslims in America." Now add Sunday's rally in Sacramento. A similar violent incident occurred at a KKK rally near Los Angeles earlier this year. Counter-protesters confronted Klan members and mayhem ensued in the Anaheim park about 3 miles from Disneyland. People kicked a KKK member. One Klansman used an American flag pole's tip to stab a man. Officers said they witnessed a Klan member stab a protester with a knife. They found a third counter-protester in a car, also stabbed.
The Center for Security Policy (CSP), headed by Frank Gaffney JR., a former Defense official and Zionist Organization of America's award recipient in 2003) and the David Horowitz Freedom Center have direct ties to Donald Trump's election campaign. The "American way of life" has become one of domestic and foreign violence. The CSP portray Muslims as a threat to that "America's way of life." The vast majority of Muslims are peace-lovers, similar to every innocent Targeted Individual sharing accounts with this author. They, too, are a threat to the global criminal cabal.
Gaffney Jr. served in the Reagan administration during the 1980s but left in 1988 to form CSP, that is, after the Senate rejected his nomination as assistant secretary of defence. High-profile Republicans, Democrats and organizations monitoring extremist groups have all criticized Gaffney's CSP, according to the BBC. Terri Johnson, the Center for New Community executive director and J Richard Cohen, Southern Poverty Law Center president called CSP 'an extremist think-tank' led by an 'anti-Muslim conspiracist."
Boosting support for the military killing machine, CSP says, "We at the Center for Security Policy feel it is important for Americans to better understand– and, then, be able to successfully contend with– those that attempt to destroy or subvert our way of life. As making our nation's enemies' threat doctrines available is a key part of our educational efforts, we are pleased to present the blueprint for the Muslim Brotherhood in America, …"
CSP donors include some of the US's largest military aviation and defence companies: Boeing, General Dynamics, Lockheed Martin, Northrop Grumman, Raytheon and General Electric, According to a 2013 Salon report, In other words, CSP is pushing onto naive Americans a criminal, violent war machine under the guise of patriotism. In reality, it is pathological patriotism, for corporatism, financial gain and thus, power — imperialism.
Gaffney Jr. repeatedly accuses parts of America's Muslim population of "civilisational jihad". He has called for Muslims to be investigated by a "new and improved" House Un-American Activities Committee – a discredited Cold War-era body that interrogated and blacklisted civil rights leaders, falsely accusing them of being communists. It ruined lives of many law-abiding people, mainly people of color. It was directly linked to the assassination of Martin Luther King. The government falsely labeled him a communist. Gaffney is leading American lemmings.
"Saylor added that the Washington-based Center for Security Policy and Act! for America have the most impact, because they are trying to push their anti-Muslim rhetoric beyond their formerly fringe following." (The Guardian, June 20, 2016) Indeed, the push is coming from the American pulpit on Sundays.
Based on this Sunday's violence and that expressed lately by hateful American Christians, the CSP, the 74 other extremist think-tank member organizations and their multi-million dollars are achieving an unpatriotic, un-American, un-Christian goal: hatred.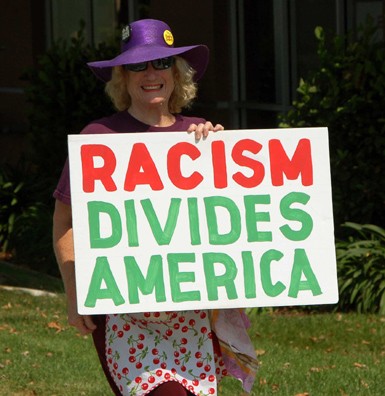 Above Photo Credit: Originalpeople.com
The U.S. ranks in the top 10 of the world's most racist countries. The day after Super Tuesday, Brittany King for Huffington Post wrote, "I woke up Wednesday morning to a slew of confused Facebook statuses and tweets. Most of them read something like this: "So disappointed in my country right now. How could we let a blatant racist get so far in this election?"
King answers: "Because this country is racist. I know it seems crazy, but your Facebook friend from high school isn't the only one in the country who still calls black people monkeys and assumes all Hispanics are here illegally." Overt Trump supporters are not the only ones who think all Muslims are out to kill Americans and destroy the nation.
Related Articles by this Author
'Muslim Takeover': Real Threat or NWO Psyop?