While disinformers like M.T. Keshe, Gordon Duff or Sandor Kakasi think they must spread fabricated lies as "evidence", we expose REAL criminals.
Today we show why Keshe is supported by Veterans Today by taking a closer look at Keshe's NWO buddy Gordon Duff, whose real name isn't even Gordon Duff, but Bob Foote.
Aside from using fake names, "Gordon Duff" seems to work for the Rockefeller faction of the Illuminati. This explains why he supports Keshe. BOTH are NWO agents.
Read the following excerpts for yourself (sources below):
"… we may 'expose' Gordon Duff a bit today and further go about exposing the fact this man may be a 'dual loyalty' citizen. NO! Not Israel and the US, dummy. He may have a citizenship card with the internationalist cabal while claiming citizenry with 'We the People' !"
"Gordon Duff, AKA Bob Foote, works for the Rockefeller wing of the JWO and hangs with us to subtly push the elite agenda while pretending to be against it."
"Then I got banned in the main comment area of VT (…) Unfortunately, Duff has been bragging for years how open and free "Veterans Today" is and that no one gets censored (…) Duff fired Chip Tatum and Stew Webb. Jim Fetzer left soon after and they reassembled at a place called Veterans Truth Network."
"There is a huge war going on with Veterans Today right now. I have had my own war with Duff that I never asked for, where he has done nothing but slander me while plagiarizing my work in a really greasy way – I will nail a truth, and two or three days later "the Duffer" will publish the exact same topic making the exact same points perfectly reworded and spun in with so much crap it is seriously damaged and obviously with no credit given to the source – Duff is an enemy."
"If Duff has been ordered to discredit certain players it is because his bosses at the agency that employs him have ordered him to do so… The events going down at VT may in fact be an in-fight between the FBI and a faction of the CIA and possibly other agencies, in essence a turf war. (…) There is also a scenario in which Duff is the "fox" set up for everyone to chase. Why is it the guys out there talking about Duff don't seem to get his role as an AGENT working for the CIA? Don't they get just what those guys are trained to do? Disinfo is part of their tradecraft. They use it whenever it is deemed necessary and useful."
"I am not sure what Veterans Today stands for anymore. My guess is a hodge podge of nothing. Duff admittedly has high up contacts that control him so nothing he says nor advise he gives can be trusted. Duff plays it both ways on the Nazis cause he is trying to have a big tent but it basically means that if you can critically think, you at some point realize Duff is full of shit …One minute he tells you all the wonderful things Hitler did and then he allows this total crap to posted in his name with no disavowel….You all have been warned!"
"The shit continues to hit the fan in the psyop community called "Veterans Today" (…) Remember, Duff is a Jew who plays fast and loose with the truth as he was brought up to do living in a Talmudic mindset community amongst communist American Jews. (He Praises Hitler one day, condemns him another, floats alien theories with no proof but has no problem attacking keyboard detectives as "goofs". In my book he has been outed and with this article below, so has Mike Harris and in fact, anyone still at VT, now, is suspect since they cleaned out the independent thinkers."
"Too bad, Mike, you and Foote, cough, I mean Duff, no longer have any real credibility left with discerning watchers. Also, what the heck does that mean, "who is the controlled opposition and who is being 'handled' by their masters." last time I looked "controlled opposition" is fake dissent and "handled by their masters" is what occurs to those that are controlled opposition.
Please note that we note Foote's admission that he has a "handler". Is the "handler" from the "Mickey Mouse Club" or the "Internationalist Cabal" that runs the US government."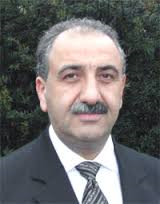 Above quotes are taken from this and this article. Now you have solid EVIDENCE that Keshe does not want to free you from the 'elite'. No! He wants to make things even worse. That's why Rockefeller agent "Gordon Duff" supports him.
Keshe's and Duff's modus operandi is simple: They pretend to oppose the 'elite' but, in reality, they not only support the NWO plan, they want to achieve something much more sinister than that.
The parallels between Duff and Keshe are obvious. Both claim to oppose what they support. Both claim to be open, but they control and censor. Both accuse and slander innocents.
It seems there is heavy infighting going on between different agencies and factions. What is most obvious to us is that pedophilia seems to be a main focus of ALL involved: Keshe, CIA, FBI, Illuminati, other cults, and so on. So we have to ask ourselves why this is so.

Why are Keshe and Duff constantly talking about pedophilia and accusing innocents, when they are not involved themselves?
To accuse former supporters of being pedophiles all the time is not only insane, it's also pointless when there is absolutely no evidence. Keshe keeps making a fool out of himself. Keshe, Duff and Kakasi make up connections to Antwerp where there are none.
The REAL Belgian "Red Circle" has already been exposed. Unfortunately, in every country there is sexual abuse taking place, in some countries more than in others. The UK stands out, as does Belgium. A few years ago in Belgium, Laurent Louis published a long list of prominent names that were involved in such abusive crimes, and for that he was attacked heavily. (In this video, Laurent Louis speaks about state pedophilia.) Back then, I even emailed Keshe about Laurent Louis (I kept the email I sent to him on December 18th 2013), where I informed him about that pedophile network. So not only Keshe blew the whistle on pedophilia in Belgium, but Laurent Louis did. Once again Keshe takes credit for someone else's achievements.
Now Keshe intentionally projects that story on me in order to divert attention away from his own wrongdoings. Because I exposed his lies and his plasma frauds, he attacked me and accused me of the crimes he committed himself. So once again, Keshe uses information he received from me against me. That shows what kind of "friend and brother" he really is. And Duff supports all that. They must use such made up stories because KF technology doesn't work, so they need another sensation instead, to keep the attention alive.
But why would a "scientist" or a "senior editor" constantly be busy with thoughts about pedophilia?
Another piece of evidence:
Here we can read that Veterans Today is actually an FBI Cointel Operation. Watch this video for the same revelation to a worldwide audience!
And strangely, it just recently came to light that the FBI ran a child porn website themselves, rather than shutting it down. In an attempt to white-wash Duff, even VT themselves (!) reported on that, pointing their fingers at "them" to divert attention away from Duff, writing: "… there were some allegations which pointed to the direction that the FBI was implicitly promoting child pornography."

and
"If the allegations against the F.B.I. are true regarding its control of the network [child pornography] for approximately two weeks, it actively participated in the revictimization of those depicted in child pornography…"
And THAT is the agency that Duff is working for. So here we have REAL evidence. It's Gordon Duff who is involved in the running of pedophile websites through the FBI. That's why Keshe likes him so much! THEY are pedophiles supporting each other.
It was obvious that Keshe and Duffy DO have something to hide. Otherwise they wouldn't constantly be talking about pedophiles. And now it makes sense that neither the FBI nor the CIA have taken action against Keshe so far when they are all involved in this criminal mess.
So we would like to ask all our readers to look for more hints. If you find more connections between Keshe, Duff and child abuse, let us know. We will be happy to publish it all on our website.
Here is another article which shows that Duff fires everyone who doesn't agree with his lies. This is the same behaviour as Keshe's. And there is also information about an assassination team that runs people off the road. Doesn't that sound terribly familiar in respect to Fabio Alfonso's death ?
Quote: "Gordon has boasted to me in the past that he could have people taken out with a few phone calls." These are the "peaceful" people that Keshe surrounds himself with! 'WORLD PEACE'!
Keshe
claims
that his murder has been planned, based on cryptic texts,
however Gordon Duff made a clear murder threat
against the alleged leader of the imaginary "red circle".
---
More info about the VT drama can be found in this article written by Duff's former colleague Jim Fetzer.
Conclusion: The whole thing is one giant psyop to distract people from the ongoing efforts to establish the NWO. And in the meantime, they are engaged in their criminal activities, while trying to blame them on innocents.
Whether Duff is now involved in CIA or FBI is really of no importance. We have read enough of this mess and it is clear that he plays a very dirty game and, like Keshe, he rarely seems to speak the truth.
So all you guys who listen to Keshe and make GANS and coils and other KF crap are actively supporting the New World Order and their pedophile stooges and therefore the further enslavement of yourself and humanity.
Keshe lost followers and credibility, so it seems he sold out to the NWO in order to receive support from Duff.
You want to free yourself from "them" (the ones who make your lives miserable) ? "Them" is narcissists like Keshe and Duff, and other paid elitist deceivers, manipulators and criminals who mess with your mind. YOU KF PEOPLE support "THEM".
If you really want to have a better future, turn away from Keshe, and start thinking for yourself. Don't let Keshe tell you what to think or what to believe, otherwise you will only get more of the same. Keshe lies when he opens his mouth, and only a fool would not see that. And as you have just read, Gordon Duff is an FBI troll and Rockefeller's foote soldier.
You KF guys keep chasing one "blueprint" after another, hoping that they will give you freedom and happiness. But it seems you won't ever be happy until Keshe and his elite buddies give you the FINAL BLUEPRINT.
Listen to this short interview about
the Rockefeller "One World Order" and their total control plans. This is what you support when you believe and follow Keshe and Duff!
https://keshefacts.wordpress.com/2016/08/28/gordon-duff-exposed/