by Dr. Mercola; mercola.com
What Is Cassia Bark Oil?
Cassia bark oil is derived from the Cinnamomum cassia plant of the Lauraceae family. It is frequently compared to cinnamon bark oil and cinnamon leaf oil, which are both extracted from the same plant species.
Also known as the Chinese cinnamon, cassia is native to China and is a slender, evergreen tree that grows up to 20 meters or 65 feet tall. It has thick, leathery leaves and tiny, immaculately white flowers.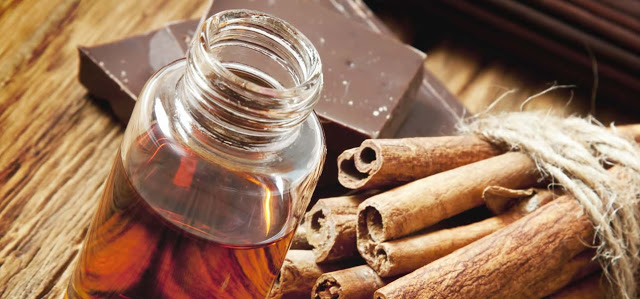 Cassia bark oil is widely available and sourced in China and the U.S., where it is distilled. It is a dark brown liquid with a strong warm and woody-resinous odor and sweet balsamic undertone. The tannins in the bark give the essential oil a dark color if copper stills are used. Rectified cassia bark oil, on the other hand, has a yellowish color.
Uses of Cassia Bark Oil
Although cassia bark is very seldom added to perfume products because of its dark color, it is commonly used as a flavoring agent in food, beverages and pharmaceutical preparations just like cinnamon.
As an herbal preparation, cassia bark can be used to assist in improving digestive issues, such as flatulence, colic, dyspepsia, and diarrhea. Cassia bark oil, on the other hand, has been found beneficial in helping treat fevers, colds, flu, and chills when used in vapor therapy.
Composition of Cassia Bark Oil
The main chemical components of cassia bark oil are cinnamic aldehyde, cinnamyl acetate, benzaldehyde, linalool and chavicol. [1] Similar to cinnamon bark oil and cinnamon leaf oil, cinnamaldehyde is also one of the major constituents of cassia bark oil.
Benefits of Cassia Bark Oil
Traditionally, the cassia bark plant is extensively used in Chinese herbal medicine, particularly in vascular disorders. Cassia bark oil, however, is said to be effective in improving cardiovascular, digestive, genito-urinary, circulation and immune system disorders. [2] It is also known to deliver remarkable effects in: [3]
Helping treat nausea and vomiting
Relieving viral infections
Relieving joint pain
Lowering body temperature in fever
Aid in curing diarrhea
Fighting microbial infections in the body
Improving blood circulation
Easing depression
Strengthening the gums, hair roots, and muscles
How to Make Cassia Bark Oil
Cassia bark oil is produced through the process of steam or water distillation. This essential oil is usually extracted from the leaves, barks, twigs and stalks of the slim, perennial cassia tree.
Produced on a large scale in China and the United States, cassia bark oil is often adulterated, which in turn results in high levels of toxicity.
To ensure that you only get cassia bark oil at its highest possible quality, I highly recommend that you buy only from trusted and reputable manufacturers that only produce their oils from wholesome organic ingredients and safe practices.
How Does Cassia Bark Oil Work?
Cassia bark oil is one of the many essential oils worth adding in your medicine cabinet due to its well-documented healing properties.
It works well as a febrifuge (reduces fever), antiemetic (helps stop vomiting), carminative (lessens instances of gas or flatulence) and anti-arthritic agent. Suggested applications for cassia bark oil include: [4]
Antiseptic. Dilute cassia bark oil in a mild carrier oil and apply a small amount to the reflex points of the feet.
Anti-diarrhea. For diarrhea and other digestive issues, dilute and massage the essential oil into the reflex points of the feet and over the abdomen.
Antifungal. Apply a small amount of diluted cassia bark oil to the affected area at least once or twice daily.
Antiviral. For colds and flu, diffuse the essential oil through the room.
Is Cassia Bark Oil Safe?
Cassia bark oil can be a potential skin irritant and dermal sensitizer. Cassia bark oil is definitely not safe to be used on babies and small children, given the extremely delicate nature of their young skin.
Because of its 100 percent sensitization value, I strongly discourage topical applications of pure cassia bark oil. You may dilute it in a mild carrier oil in low concentrations to reduce its strength.
Nevertheless, I still say it's best to seek the expert advice of an experienced aromatherapy practitioner before doing anything to avoid unfortunate incidents.
In addition, cassia bark oil also has potent emmenagogue (stimulate blood flow) and antigalactogogue (prevent or decrease the secretion of milk) properties, which is why I do not advise pregnant or lactating women to take any form of it.
Side Effects of Cassia Bark Oil
While there may be existing recommendations to use cassia bark oil in aromatherapy or vapor therapy, let me warn you that too much inhalation of this warm essential oil may possibly induce insomnia, debility or depression in some individuals.
I recommend that you seek expert medical opinion practitioner first before incorporating cassia bark oil, or any herbal oil, into your health and wellness regimen.
Every Day is Earth Day
Source:
http://feedproxy.google.com/~r/riseearth/KZKa/~3/_Kt-qF_2hFk/cassia-bark-oil-why-its-valuable-in.html