I am a mother of four in my mid 30′s and I have been told that I have some psychic abilities, mainly psychometry, paranormal, and lately remote viewing. Things come to me in the form of pictures in my mind, feelings and impressions, and sometimes sounds. I typically get them when asked to focus on specific objects or events. I clear my mind, think of the question or object and this blog is an example of what I get. This blog is a way for me to organize all my thoughts.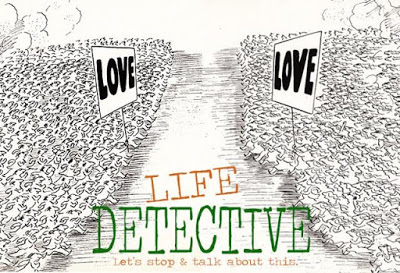 Hi all, and welcome to our first Life Detective for 2017, where Lynn and Da-da look at past, present and future lives of various people. Typically, when Lynn taps in, she gets the most dominant past life of the subject come forward, showing what's most relevant to who they were/are today, and who they'll be in the future. It's always surprising. We don't reference subject names in the article, but instead put the answers below. Try not to peek. Da-da's questions/comments appear [in brackets]. Here we go.

Subject A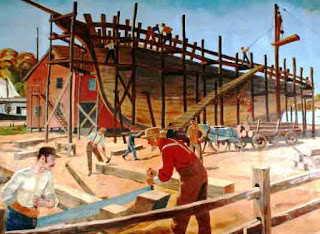 Past Life: This person looks like he was a ship builder (actually, the architect of big ships) in New England. I want to date this to the mid 1600s. Doesn't look like a ship that we know of (or not one that I'm being told), but more like trading ships that would go to the Mediterranean. I hear that in this life this subject loved "exotic" women, like LOVED them.
Future Life: Where is this subject today? I hear he's a German physics professor. Brilliant mind, but socially very introverted. In some ways it was a miracle that he was able to get in front of people to teach, but I also get when he is in his element, the shyness fades away. Socially, he feels very awkward though.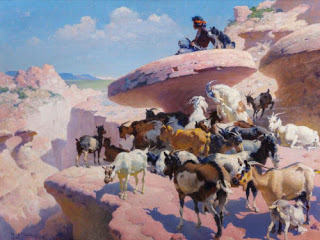 Past Life: The image I get of this subject is as a little boy. He lives in a modest little hut in an outlying village. His family raised goats, but he himself is brilliant. He often feels stuck and defeated in his life, milking goats, taking care of goats, but he has this brilliant mind and he wants more.

His mom always said to him, "You are destined to do great things." He used that mantra his mom gave him to carry him through that lifetime of drudgery, and he started to believe in himself. That residual feeling stuck with him and jumped with him to his next lifetime. It's unusual to have a mantra do that.
Future Life: I don't get that this subject has incarnated, yet. Looks like this person left their mark and is still in spirit.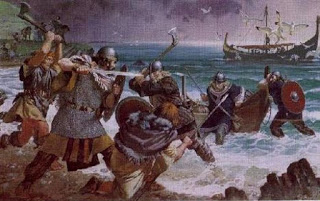 Past Life: I see a man during some Viking age. This subject was a Viking in this past life, looting, pillaging, manhandling women, shackling them and selling them as slaves. Very aggressive and cruel toward women. But it was this brutality toward women that created this flip-flop in this subject's NEXT lifetime, to speak out FOR women, trying to exonerate this subject's actions in this past life. Their subsequent work in the next life explored how darkness and brutality can underlie and reside within people's creations.
Future Life: This person has come back as a woman. She's a judge, now, not famous, but very much into this feeling of justice and wanting to uphold the law and do the right thing. It's highly upsetting for her to see the law being flouted. It's her passion. As far as location, I hear something about Concord; I'm being directed toward the New England states.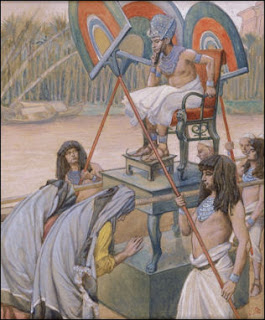 Past Life: I keep hearing that this person was a prince. I'm directed to Ancient Egypt. This subject wasn't necessarily famous, but he came from wealth and was privileged… but all he wanted was a good conversation, an intellectual discussion. Unfortunately, all the people around him were too timid and afraid to approach him that way, given his powerful position. He was starved for deep intellectual pursuits. It's not wonder this subject came back as who they are.
Future Life: Looks like this subject is not gonna come back for about 150 years. He's going to be a homeopathic pharmacist. I see him infusing a sugar pill [placebo] with a vibration that's encoded in this tablet, one that heals. [How was he doing it?] He looks like he's using some kind of tuning fork system to do it. It's as if this pill was inert (I think is the word I want to use) and he sort of drowned the pill in this sound/vibration for a predetermined amount of time, and then the pill took on the properties of the vibration. [A new study which we seem to be launching right now!]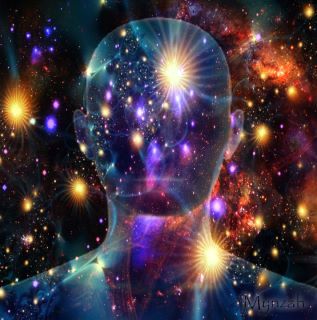 Past Life: Wow. I get an image of this dad and his little boy a loooong time ago. The dad is teaching the boy how to hunt with a spear, dating waaaaay back, just barely post-Neanderthal. All of a sudden they see this enormous light in the sky. It would throw us off, it was so bright, but it was also LOUD. They run and take shelter in a cave. Lo and behold, it was a spaceship that "landed." It hit hard and knocked trees down. It was a major impact. The man and boy crept out to investigate, hiding behind a tree to see the craft open and beings come out, unaffected by the rough landing. They look like bluish greys who walk out, nice and non-threatening. Before they know it, the dad and son are suddenly surrounded by these beings; they could sense the humans' fear, so they were easy to locate. Interesting. The dad and son then suddenly realized that they could communicate with these beings telepathically. Thus, the son was instantly exposed to the vastness of the universe and great mental powers, and he got this telepathic download that followed him into his next lives. His subconscious kept nudging him with this through all his future lives. Considering this one past life as a hunter/gatherer was all about survival, for him to experience something so profound at this stage was really special.
Future Life: I don't get that he's come back yet. The world needs him more where he is now than here on earth. I don't see that he will return any time soon either.
And that's it. Note that we're going to be adding a new segment to this regular feature. Stay tuned!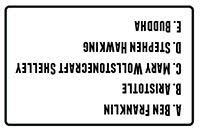 Source:
http://psychicfocus.blogspot.com/2017/03/life-detective-6.html