I am a mother of four in my mid 30′s and I have been told that I have some psychic abilities, mainly psychometry, paranormal, and lately remote viewing. Things come to me in the form of pictures in my mind, feelings and impressions, and sometimes sounds. I typically get them when asked to focus on specific objects or events. I clear my mind, think of the question or object and this blog is an example of what I get. This blog is a way for me to organize all my thoughts.
Q. If you can pick up on any details of the difficult times ahead, using your intuitive powers, please let us know what you see.
I fear that we are one tipping point away from having all of these problems explode in our faces as each one topples the other like dominoes.
Thanks.
Demographics. Women are no longer having babies at the replacement rate necessary to sustain the population. When today's Millenials reach their old age, there will be few people left to care for them and the financial burden on the youth coming behind them will be overwhelming. Intergenerational conflict will grow intense.

A. I do see this trend on the rise. Rather than families caring for the elderly there feels (almost in a hasty way) like a shift of putting them in elder care facilities. It doesn't look like future generations put less emphasis on the older intentionally, but society in general is merging to a very "me-centric" form of ideals. When the older become too much the accepted thing is to put them in a situation where they can keep as much independence as possible while posing the least inconvenience. As generations age, this puts a huge strain on the government, and it looks like more money gets allocated to the medical portion of funding (for medicare and medicaid) to cover these facilities. I also see the life expectancy starting a slow decline (due to unaffordable meds and doctors look to be less ambitious of prolonging a life that isn't showing promise or quality). In some way the government looks to support the decreased life span (like some sort of newer emerging agenda) in order to balance funding… (??)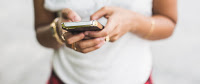 Alienation brought on by technology. Looking back over my long life, I see an ever increasing alienation of the individual from others in society brought on by technology. It has gotten worse in the last decade. We no longer are required to deal with one another face to face in daily business or other affairs. We interact with computers instead of people. Social skills are therefore eroding quickly, which will lead to ever increasing interpersonal conflict.
A. There is a huge increase of social alienation and I see this trend rising. The lack of human to human interaction also prevents needed, healthy, energetic connections and the ability to be less effective in the workplace (good leaders understand people, know how to talk and motivate through interactions). I see people losing verbal communication abilities (not knowing how to talk, maintain eye contact, have "in person" confidence and etiquette) in addition to basic skills of writing (penmanship) and spelling (due to spell check). I see this trend getting much worse before it gets better, and people will realize that some of the best therapy can be a face to face talk with another person.


Loss of integrity as a society. As a society, we seem to be more and more wiling to tolerate unethical and even illegal behavior in others. This was not true in my youth, but it is today.
A. I see the "loss of integrity" is more about making society more complacent and testing the people to see just how much they will tolerate. I heard a couple great quotes, and they are coming to me now. The first describes how we used to feel when the emotion of integrity was high:
"I Disapprove of What You Say, But I Will Defend to the Death Your Right to Say It" -Voltaire
"We are an all accepting society unless you have a difference of opinion" – Unknown
This current agenda of preying on emotions to justify the actions of those breaking the law makes people "feel bad" for the person. The value of the person is more important than the action they committed. This entire process weakens societies and makes them vulnerable. I hear that part of belonging to an organized society is abiding the fundamental laws, and if they are breached with consequence, then chaos ensues and people are less safe.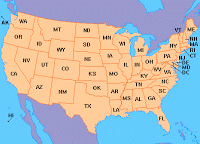 Political division. I see our society today as more divided than at any time in living memory (and I have seen 13 presidents come and go). I suspect that this is at least as bad as the time just before the Civil War, and maybe it is worse. The possibility of some type of civil war seems more likely now than at any time in my life. Secession now seems to be possible at some level.
A. I see a lot of social struggle and chaos, and it looks to get more tense. Most alternative views look to get attacked and a larger (more quiet) part of the population starts to come forward. Additionally, as some states (as a whole) begin to oppose the current administration (sanctuary cities, Hollywood agendas), they put themselves in a situation where federal funding looks to get limited. Therefore, they (the states) have a choice to submit or succeed, and the choice appears to be the later.
Massive debt than can never be repaid. The government has more debt relative to GDP than at any time in modern history and possibly at any time ever. Government debt skyrocketed during the two world wars, but it was brought back down when the wars ended. Now it is skyrocketing and there is no sign of it ever coming down. Not only government debt, but personal debt (auto loans, student loans, credit cards and mortgages) also seem to be increasing to unsustainable levels. At some point the public is going to see the light bulb go on and realize it can never be repaid, and that is when everyone will start running for the exits.
A. The dollar is struggling, and Trump looks to have slightly slowed down it's demise (by keeping the stock market a little more stable). Trump knows that the country has to get control of the budget, and looks to make some tough and unpopular cuts to attempt to get control. Part of the illusion of strength of the US depends on the dollar, so it is in the best interest of the US to sustain it as long as possible. Eventually a new currency will bloom, but the dollar needs to hold on long enough for that new currency to take off.
Individual credit does look to grow as well. I see the mass amount of credit allowing a new electron based currency to take off (It doesn't look like bitcoin either). This new credit appears to run in tandem with the dollar until the dollar loses popularity (less accepted and even discouraged) and sort of fades out. Some how the amount owed gets readjusted as well (like the debt gets bought by a third party for pennies on the dollar?? not sure i fully understand how that works based on what I see).
Unstable regimes. North Korea and Iran are good examples, and I doubt that they are the only ones. We are closer now, in my opinion, to nuclear war than we have been since the Cuban missile crisis.
A. Tensions are high. I see that countries (more than ever) need to take pause and see what they are being pulled into. There are puppets pulling the strings to a show most of us cannot see. We need to look at root causes of why things are happening. For example (to help me explain in a symbolic way) if Syria obtained chemical weapons though an underground US group, and then the US finds out and bombs them, the PTW (Powers That Were) win. I see plots out there working that really are not what they seem, but I hear the world is like a chess game, and the PTW are in it for the long game. It looks like if we do not take pause, there will be an escalation.
And that is all I have on this reading. Thank you. Love and light-
Source:
http://psychicfocus.blogspot.com/2017/04/difficult-times-ahead-please-advise.html