Story Views


Now:
Last Hour:
Last 24 Hours:
Total:
Syrian Assad set up for the kill shot by the worldwide cabal in the U.S.
Friday, April 7, 2017 20:51
% of readers think this story is Fact. Add your two cents.


THIS IS WHAT HAPPENS WHEN A NATION AND A PEOPLE RESIST THE NEW WORLD ORDER, THE POPE, THE DRACOS AND REPTILIANS, THE NAZIS/COMMUNISTS AND TRAITORS
Syrian
President
Bashar al-Assad is paying the price, as did former President John F Kennedy, Robert Kennedy, John F Kennedy Jr, Col. Moammar Gadhafi and others.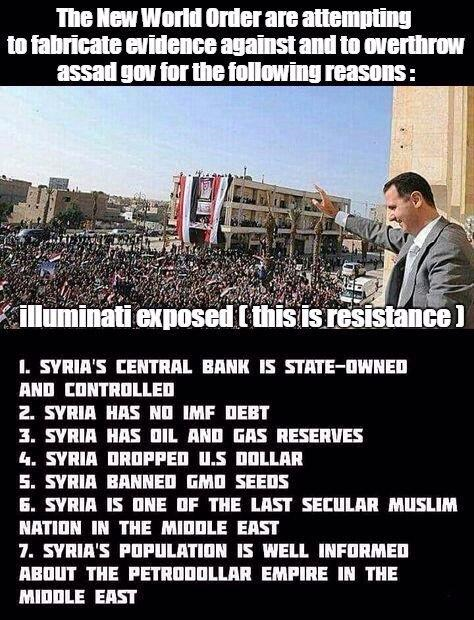 President Assad cares deeply for his people. He protects and even meets with the Christian population, taking his family to church with them to celebrate various Christian holidays. His government is being fought against by a well financed and orchestrated coup – wonder what well known organization and nation might be behind it – with their goal to remove Assad at all costs and replace him with a puppet that will follow the 'program'. Sound familiar? How about what has been going on in the Ukraine?
People, don't rejoice over the atrocities being committed against a sovereign nation with leaders who are attempting to do good things for the people. Rather, rise up in protest. The U.S.A. has done ENOUGH evil against other nations and its peoples. This nation is known worldwide as THE TERRORIST NATION! It is time to hold those committing the crimes ACCOUNTABLE and put a stop to them!
Remember, 209 nations signed an agreement to no longer provoke WAR. It was reported that General Dunford visited the leaders of the nations to secure their signatures to this agreement, part of that required to release the Global Currency Reset and Prosperity Packages. Has this nation ALREADY broken its agreement? It surely seems so.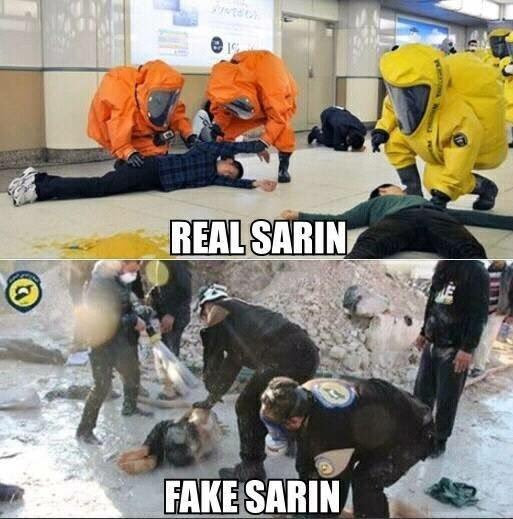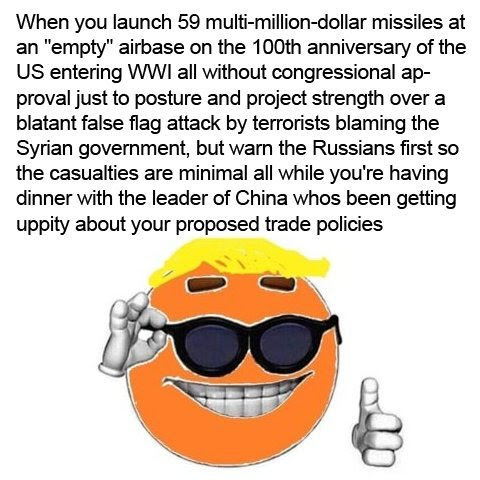 NESARA- Restore America – Galactic News
Source:
http://nesaranews.blogspot.com/2017/04/syrian-assad-set-up-for-kill-shot-by.html