THE THEORY AND PRACTICE OF OLIGARCHICAL COLLECTIVISM
Chapter I – Ignorance is Strength
Throughout recorded time, and probably since the end of the Neolithic Age, there have been three kinds of people in the world, the High, the Middle, and the Low. They have been subdivided in many ways, they have borne countless different names, and their relative numbers, as well as their attitude towards one another, have varied from age to age: but the essential structure of society has never altered. Even after enormous upheavals and seemingly irrevocable changes, the same pattern has always reasserted itself, just as a gyroscope will always return to equilibrium, however far it is pushed one way or the other.
~Emmanuel Goldstein, From Orwell's 1984
Throughout recorded time history is and will continue to be a summation of the interplay between individuals and institutions.
The Complete Patriot's Guide
to Oligarchical Collectivism
George Orwell wrote 1984 as a fiction piece in order to present his nonofiction ideas about reality. Winston Smith is able to read parts of The Theory and Practice to Oligarchical Collectivism that is supposed to empower individuals among institutions. Ethan Indigo Smith wrote the nonfiction version to empower individuals among institutions.
Ethan Indigo Smith's book, The Complete Patriot's Guide to Oligarchical Collectivism: Its Theory and Practice, is an insightful exploration of history, philosophy and contemporary politics of today's heavily institutionalized society.
An inspiration for positive, peaceful individual action, The Complete Patriot's Guide is pro-individual in its perspective and, although political, discusses our society and its institutions from neither left-wing nor right-wing perspectives, exploring history, philosophy and contemporary politics relative to the fictional work of George Orwell. Layered with insight, it is in part a literary exploration of the themes of Orwell's 1984, and provides solutions for individual and collective empowerment.
The Complete Patriot's Guide to Oligarchical Collectivism is available here on Amazon.
The Terraist Letters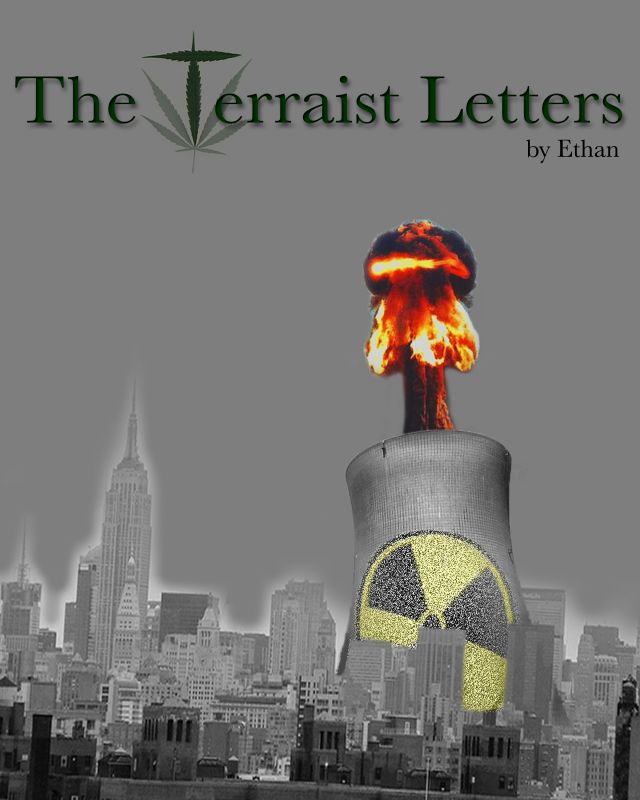 Ethan Indigo Smith's controversial book, The Terraist Letters, humorously contrasts the very serious issues of global nuclear experimentation and global marijuana prohibition. It is a funny and provocative political satire that attempts to brings some sanity to the most serious subject matter of nuclear experimentation, in a way that only Ethan can.
"Ethan's work will titillate, irritate, but most importantly, stimulate some serious thought concerning current conventions. Give it a read. Your brain might thank you." ~ New York Times Best Selling author, Jim Marrs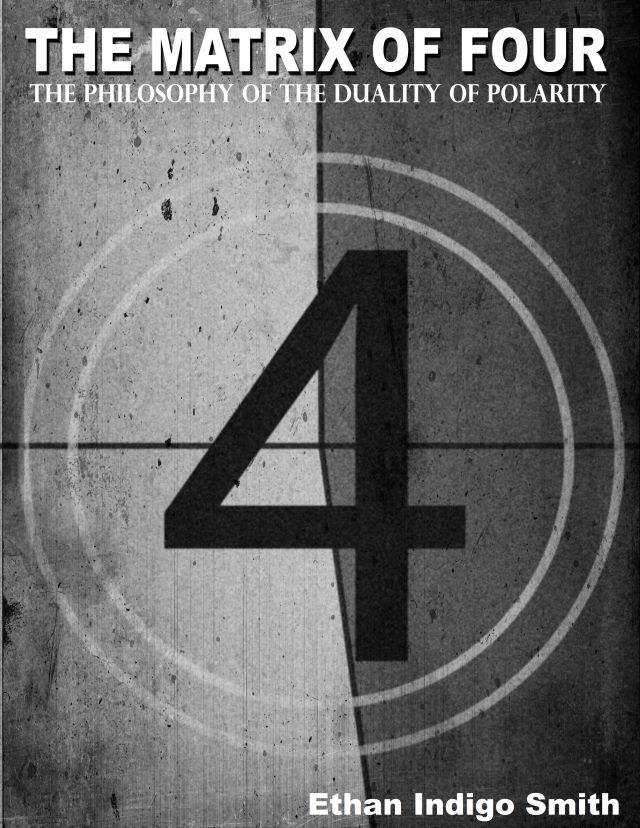 The Matrix of Four The Philosophy of the Duality of Polarity is metaphilosophy for enhancing consciousness. The Matrix of Four presents a formula to develop individual consciousness and surpass the limitations of the traditional social constructs of collective consciousness. It is useful for developing individual consciousness and understanding of the collective consciousness.
The metaphilosophy of the Duality of Polarity is based on the mental, physical, spiritual and universal absolutes, each with their own four components. The metaphilosophy begins with absolutes and expands into meditative understandings on consciousness and inspiration for provocative and creative thinking. The same ideas used to prove the metaphilosophy can also be used to implement it. The Matrix of Four enhances in this manner many concepts you might already be familiar with, in ways the thinking models can be applied.
The Printed Threat takes place in a polluted world where there is a war on terror, a war on drugs, a war on homelessness, and a war on words.
The Printed Threat is the story of the first book dealer in history. Formerly a hobbyist book collector and marijuana dealer, Tom Burrwick becomes a book dealer after the publication The Theory and Practice to E.S.P. and the subsequent laws regarding reading material are instituted.
The Printed Threat is a postmodern allegory set in New York City post institutionalization of Orwellian information control. After the The and Practice to E.S.P. was published and people began to intuitively recognize lies. The book was banned as were many others, and all information, news, fiction, poetry and so on became strictly regulated.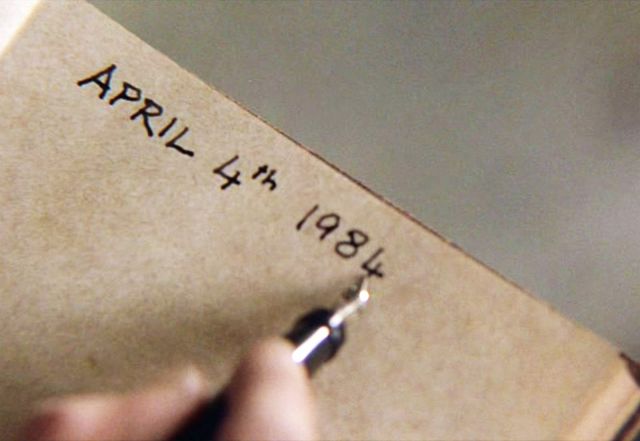 About the author:
Activist, author and Tai Chi teacher Ethan Indigo Smith was born on a farm in Maine and lived in Manhattan for a number of years before migrating west to Mendocino, California. Guided by a keen sense of integrity and humanity, Ethan's work is both deeply connected and extremely insightful, blending philosophy, politics, activism, spirituality, meditation and a unique sense of humour.
For more information, visit Ethan on Facebook and check out Ethan's author page on Amazon.