Two cars dropped into a 20-foot sinkhole off Laurel Canyon Boulevard in Studio City on Friday night, authorities said. According to an account on the LAFD website , firefighters arrived at the sinkhole and found one car upside down in rushing water. The occupant, a 48-year-old woman, was standing on the car about 10 feet below street level.
Firefighters lowered a 20-foot ladder to her, allowing her to climb out, and took her to a hospital in fair condition. En route, she said that while she was driving, she felt the car pitch to the left, then it tumbled into the sinkhole.
The airbags deployed, water started coming in, and she tried to raise the windows. She was able to open the door and climb on top of the car, where she screamed for help.
She said she thought she was going to die. Then she heard the firefighters yell back to her. The driver of the second vehicle was able to escape uninjured before it fell. Both vehicles are expected to be removed Saturday.
Investigators probing the ongoing Oroville Dam emergency won't know for some time whether cracks, cavitation or some other monumental engineering failure caused the collapse of the massive concrete spillway at Oroville Dam, the head of the state Department of Water Resources said Friday.
Asked about a story in this newspaper Friday morning that cited prominent independent dam engineers saying that cavitation — a process in which fast-moving water can create explosive vapor pockets that can shatter concrete — is a leading possibility in the cause of the Oroville crisis, acting DWR Director Bill Croyle said his main priority right now is stabilizing the emergency.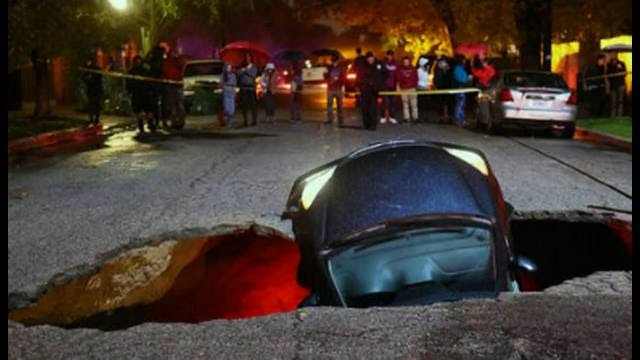 Dahboo77
https://icitizennews.net/oroville-dam…
http://www.latimes.com/local/californ…