Obama is "returning" to politics. Are you surprised? "I have identified eight signs of Hillary's coming arrest. She laughed at Flynn's resignation on Twitter, but I don't think she'll be laughing after she faces dozens of charges and the prospect of more than 2000 years in prison:
1) Anthony Weiner will likely face charges dealing with child pornography. Remember, just before election day Weiner's computer was confiscated and investigated. There were 650,000 files on it, some from Hillary Clinton.
2) Just after Trump's election, another lawsuit was filed against Jeffrey Epstein for…child trafficking. Epstein is best friends with Bill and Hillary. Bill used his private jet as a resource to fly around the world, and Bill Clinton took more than 20 trips aboard Lolita Express. There are now multiple women who have come forward claiming that they were slaves in Epstein's child trafficking ring.
3) The Clinton Global Initiative made a mysterious announcement just before Trump's inauguration: It will be shutting down. Many people believed this was due to the lack of donations coming into CGI since Hillary's stunning defeat on November 8, 2016. We've seen high-profile donors completely cancel donations to the Foundation including Norway.
CEOs, royalty, and Hollywood actors were involved in raising money for CGI. One actor is Brock Pierce, who was implicated in a child trafficking ring with other elites. We know the Clinton Global Initiative provided 2.5 million dollars to a small non-profit called "Beyond Borders," which claimed it was involved in child trafficking prevention in Haiti. We also know CGI gave financial backing to the Radcliffe Foundation, led by Canadian billionaire Frank Giustra. Giustra and Bill Clinton took trips around the world together, including to Haiti.
Giustra, through the Radcliffe Foundation, operates a refugee camp called Elpida Home. The Foundation was caught in several pictures displaying symbols associated with child trafficking, which were identified by the FBI in 2007.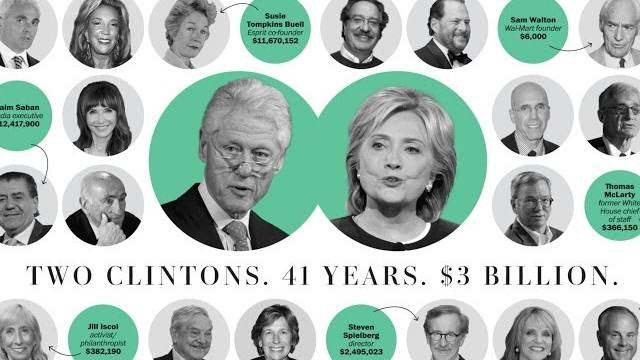 Source: C. Ervana