Up to three people are believed to have been killed and five others inured in a terrorist attack when a stolen truck rammed into shoppers in Stockholm before running through the city centre shooting at and stabbing pedestrians. Hundreds of shoppers were seen fleeing for their lives after the articulated truck rammed into the corner of the building.
According to BBC: "A lorry has smashed into a store in central Stockholm, killing at least three people, Swedish police say. Several people were also injured in the incident on Drottninggatan (Queen Street), one of the city's major pedestrian streets. Swedish Prime Minister Stefan Lofven said everything pointed to an act of terrorism."
Police in Stockholm have urged people to stay at home and avoid the city center. Parliament and the Stockholm subway were placed in lockdown. All train services in and out of Stockholm Central Station were halted and people were evacuated, the Swedish state railway company said.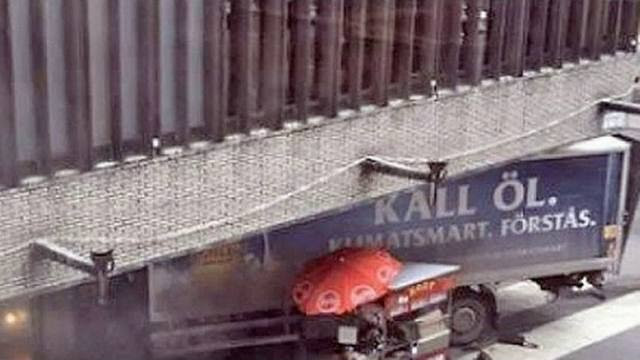 http://www.dailymail.co.uk/news/article-4390436/Truck-rammed-group-pedestrians-Stockholm.html#ixzz4dZl2g1YI
Dahboo77
http://www.bbc.com/news/world-europe-39531108
http://www.cnn.com/2017/04/07/europe/stockholm-truck-crash/
https://www.rt.com/news/383902-truck-reportedly-drives-into-people/